The moment Cataleya started to climb over everything is when I realized it's probably time to update her nursery.  Subtle though, because I feel like she's in this weird transition between that nursery and the toddler room if you know what I mean?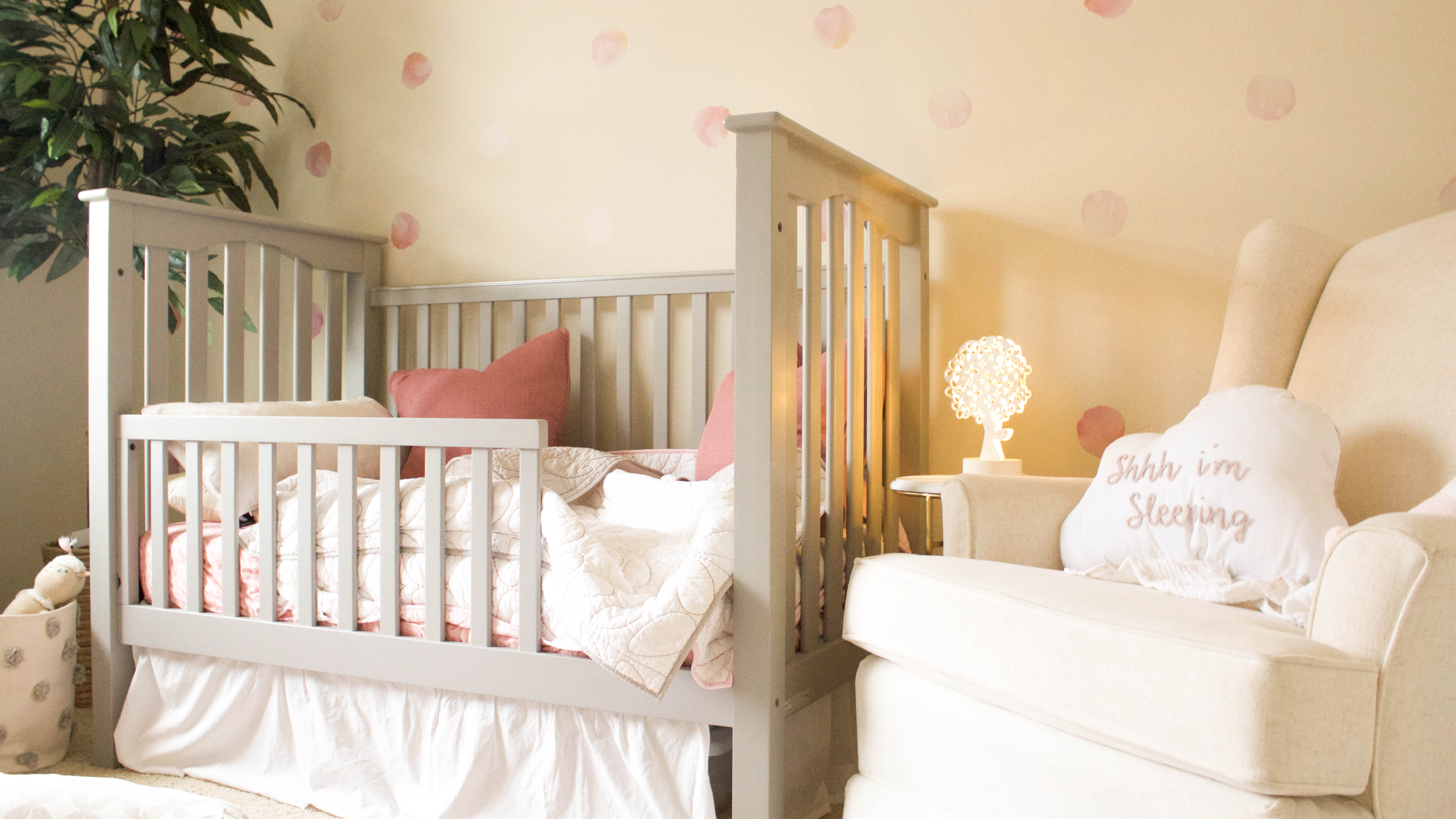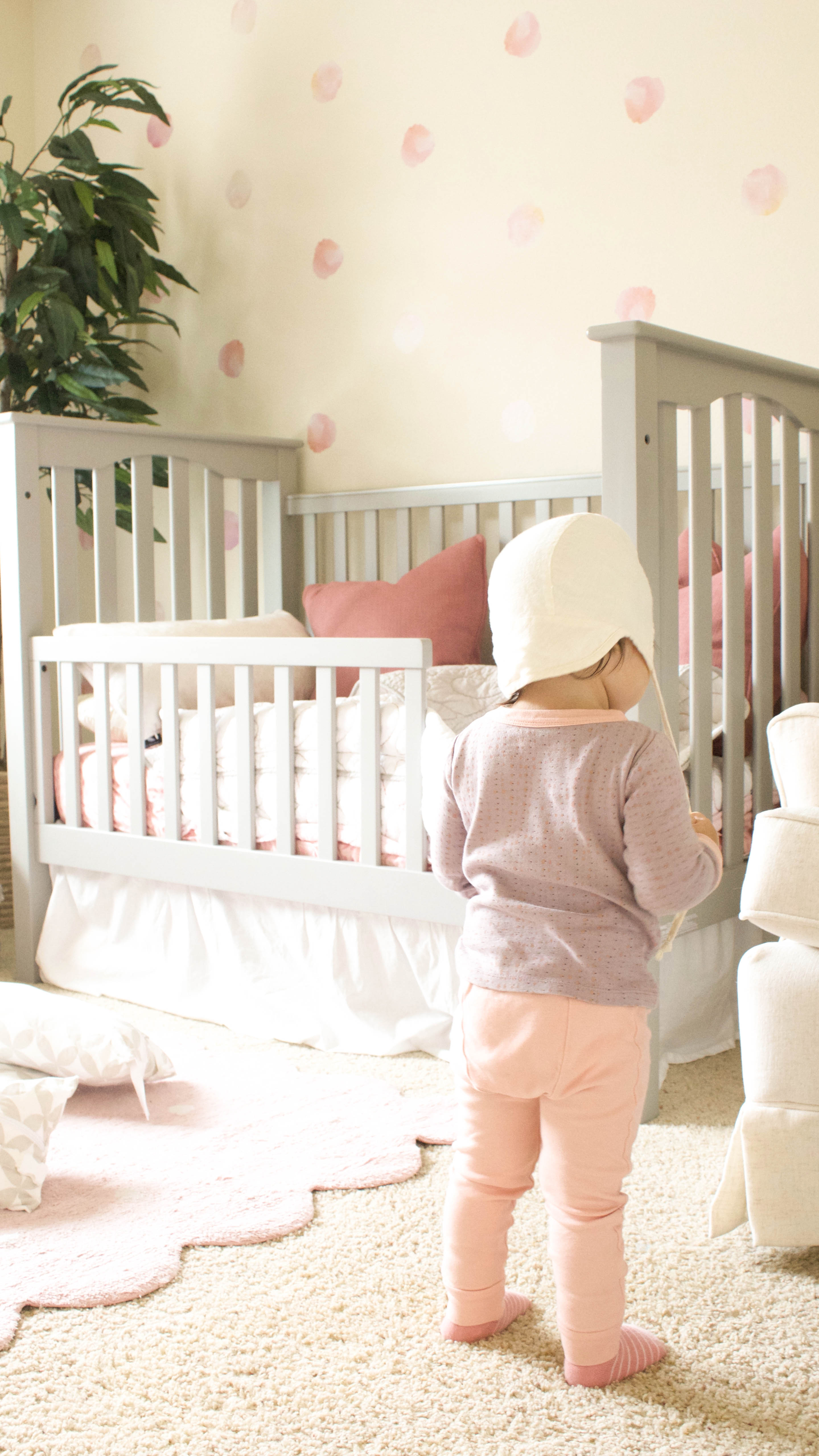 I started with the crib and picked up the conversion kit that went with it. It's used more for a day bed. Of course it was the perfect excuse to get updated sheets and since I'm still able to utilize her crib fitted sheets.
For the fun part I wanted to create more "coziness" with her toddler bedding. I can actually put stuff in the crib now! So much more fun, I even went crazy with the pillows.  With my interior designer juices flowing with everything else, I can't tell you how many times I forget to update her crib skirt. On the plus side, so many pretty prints that Living Textiles and Lolli Living has to choose from! You know what I'm focusing on next. =)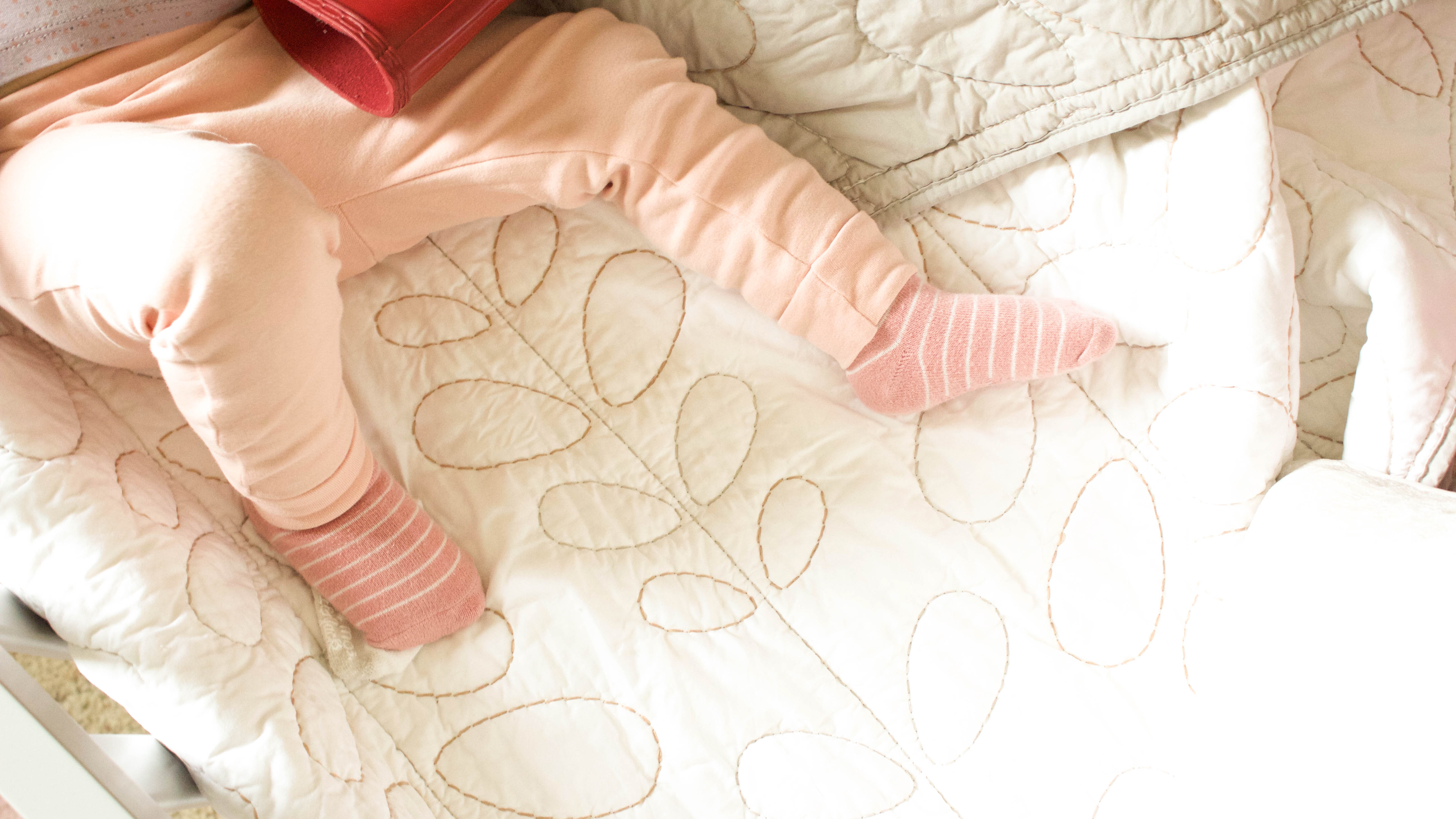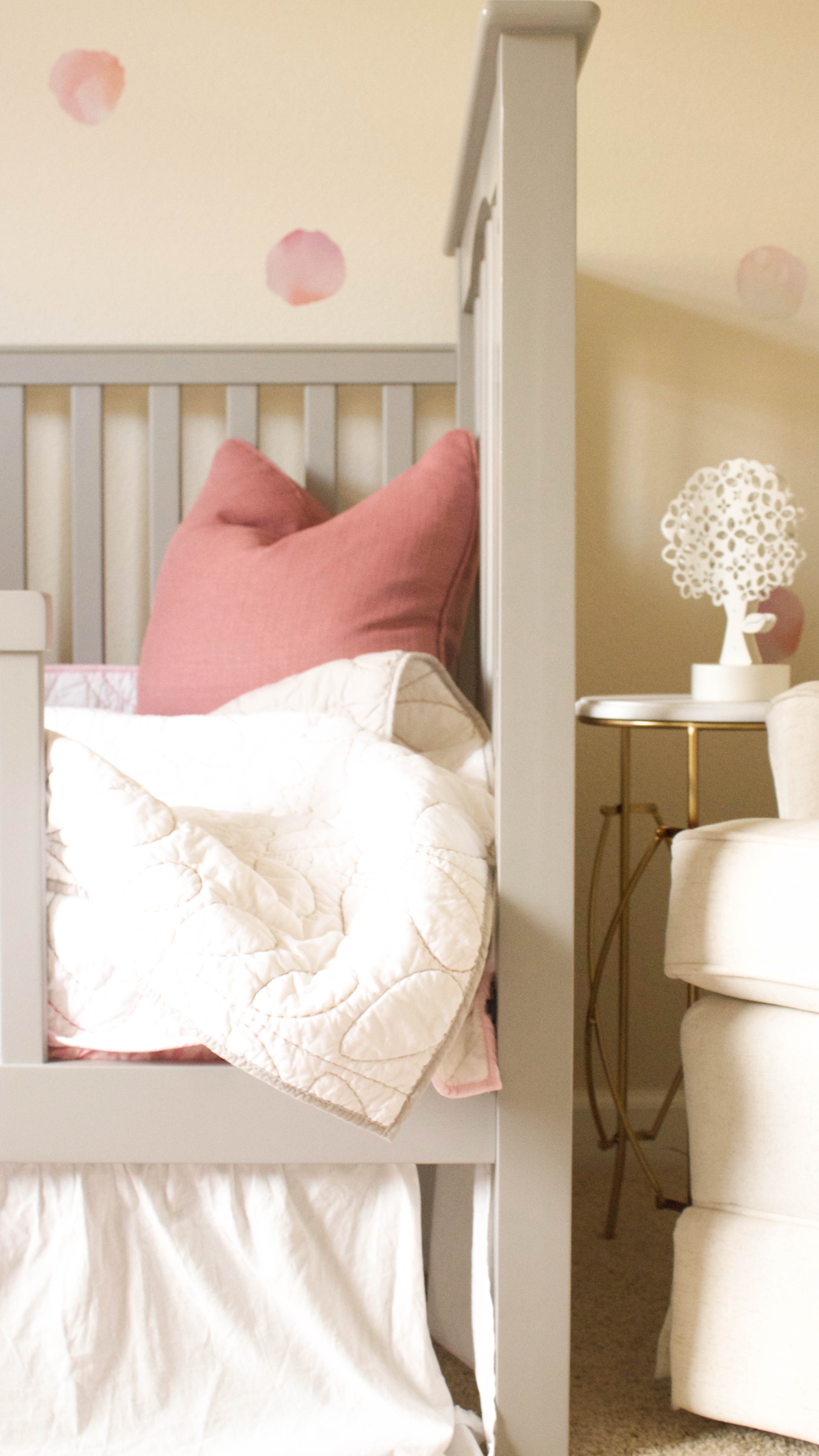 This girl usually falls asleep pretty early so a night light is a must. We've actually never needed one because we co-sleep, but when she does fall asleep early we lay her down into her bed and grab her when we're ready to catch some Zzzz together. I've actually gone through a few, but realized the Wood Tree was what I've been looking for. If your online shopping preferences are like mine, they also sell on it on Wayfair. It stays on unless you want to switch it off, the light is a warm glow and the pattern it emits onto the wall is dreamy.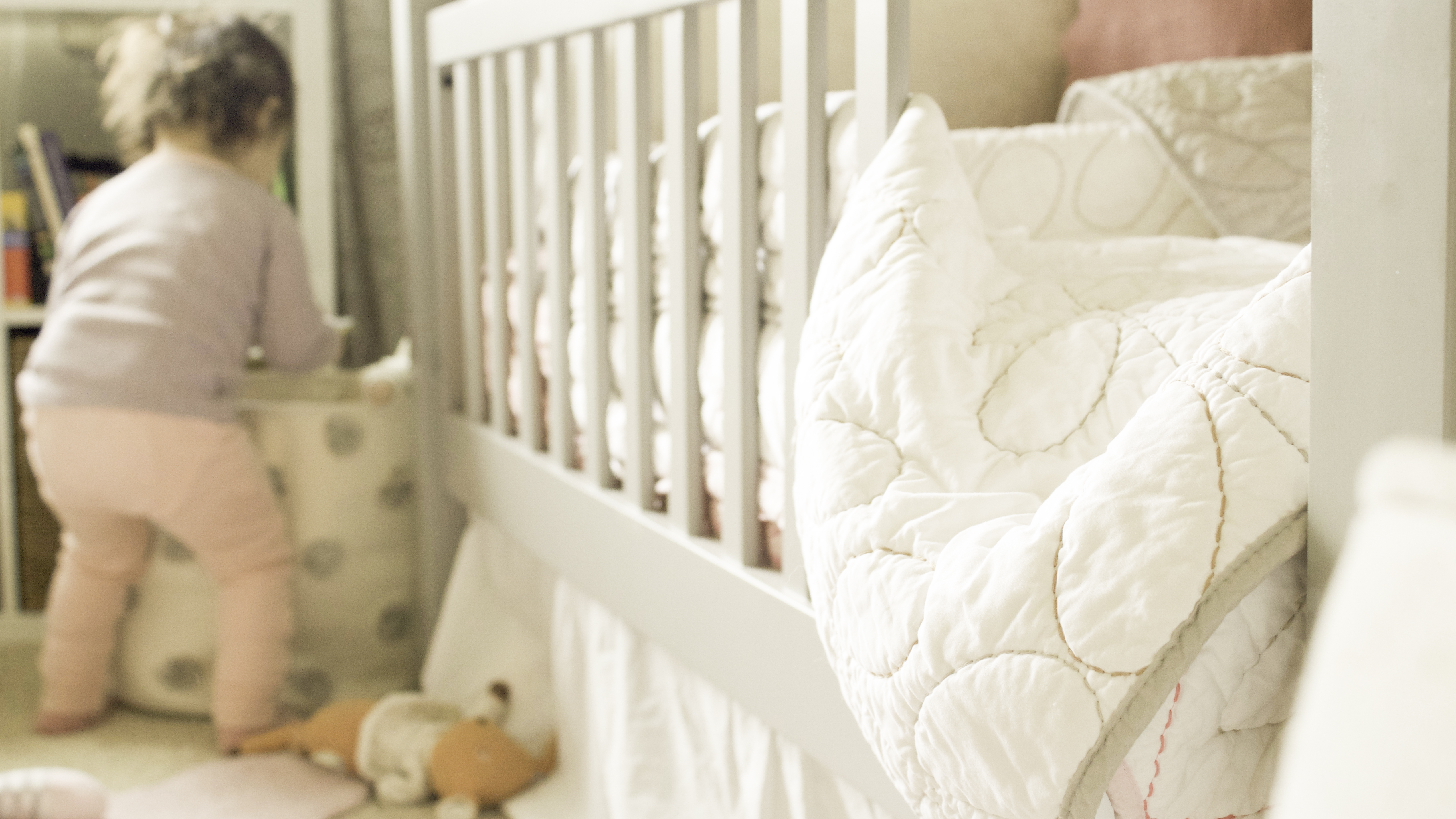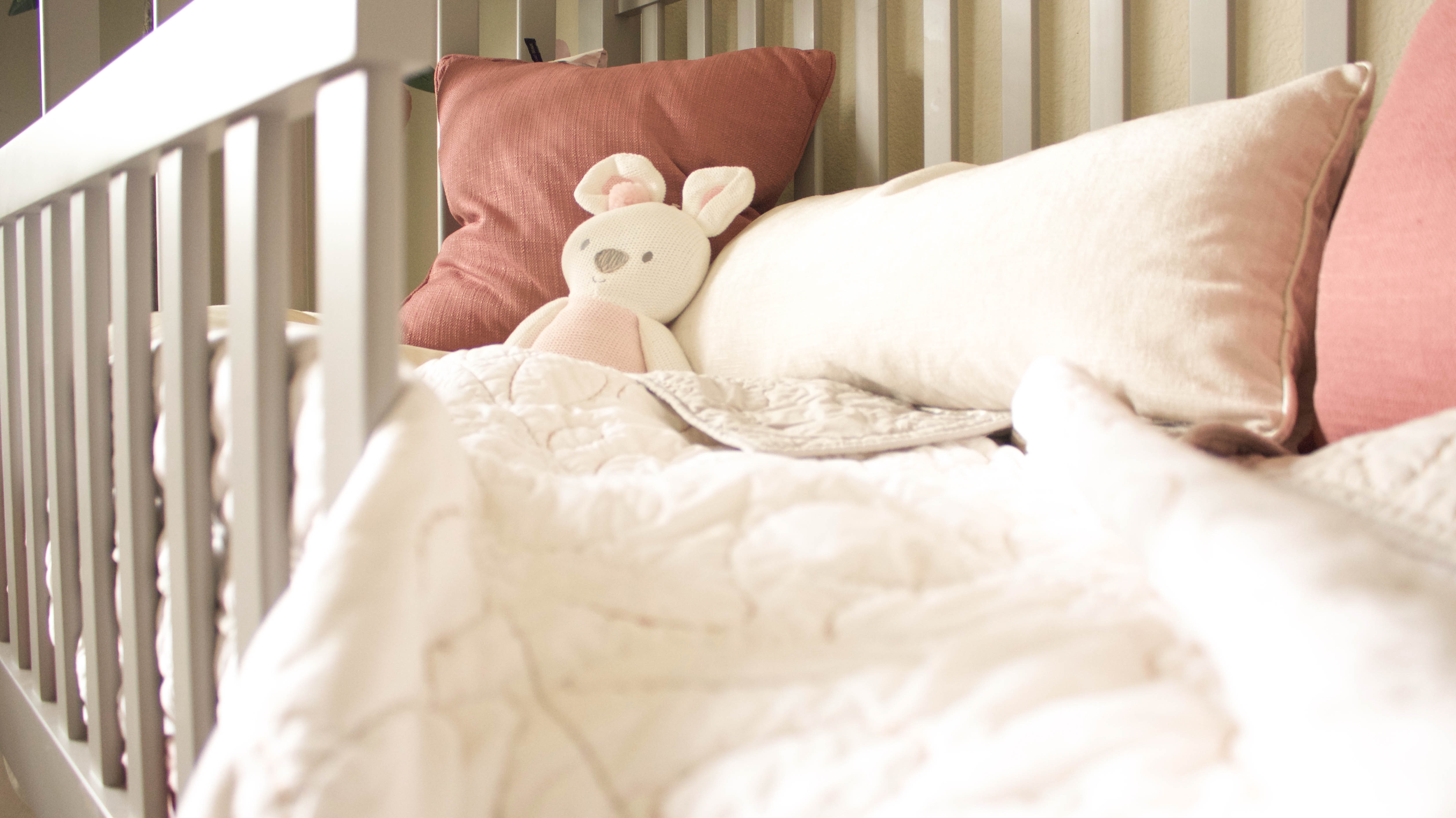 I brought down all of her stuffed animals so she could freely access them a lot more easily. I simply put them in canvas storage bins on the floor. If you've followed us along on Instagram you've noticed she's been obsessed with her "beebee". She's not particulary attached to one stuffed animal, so I keep adding them to her collection. You can never have too many.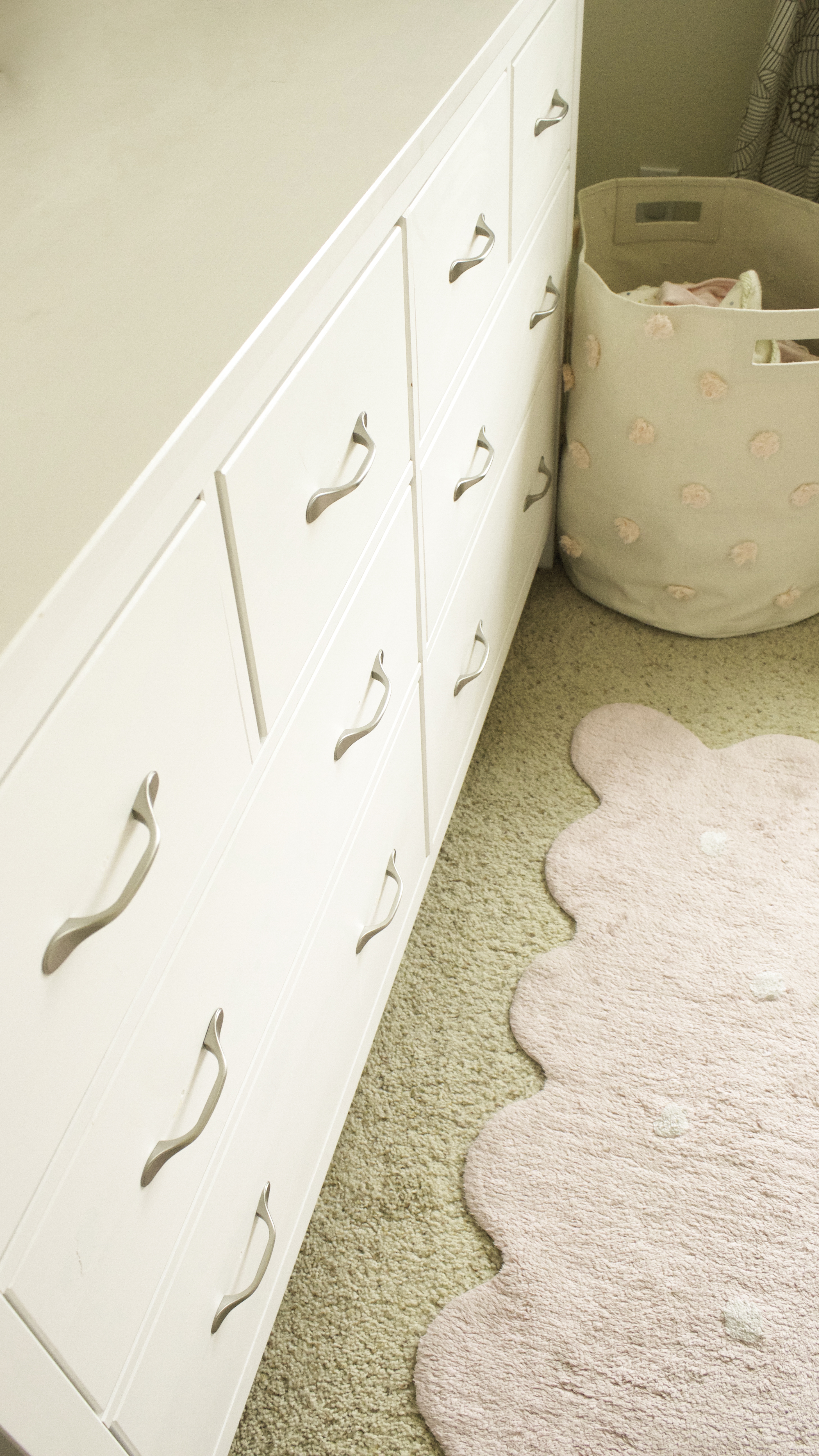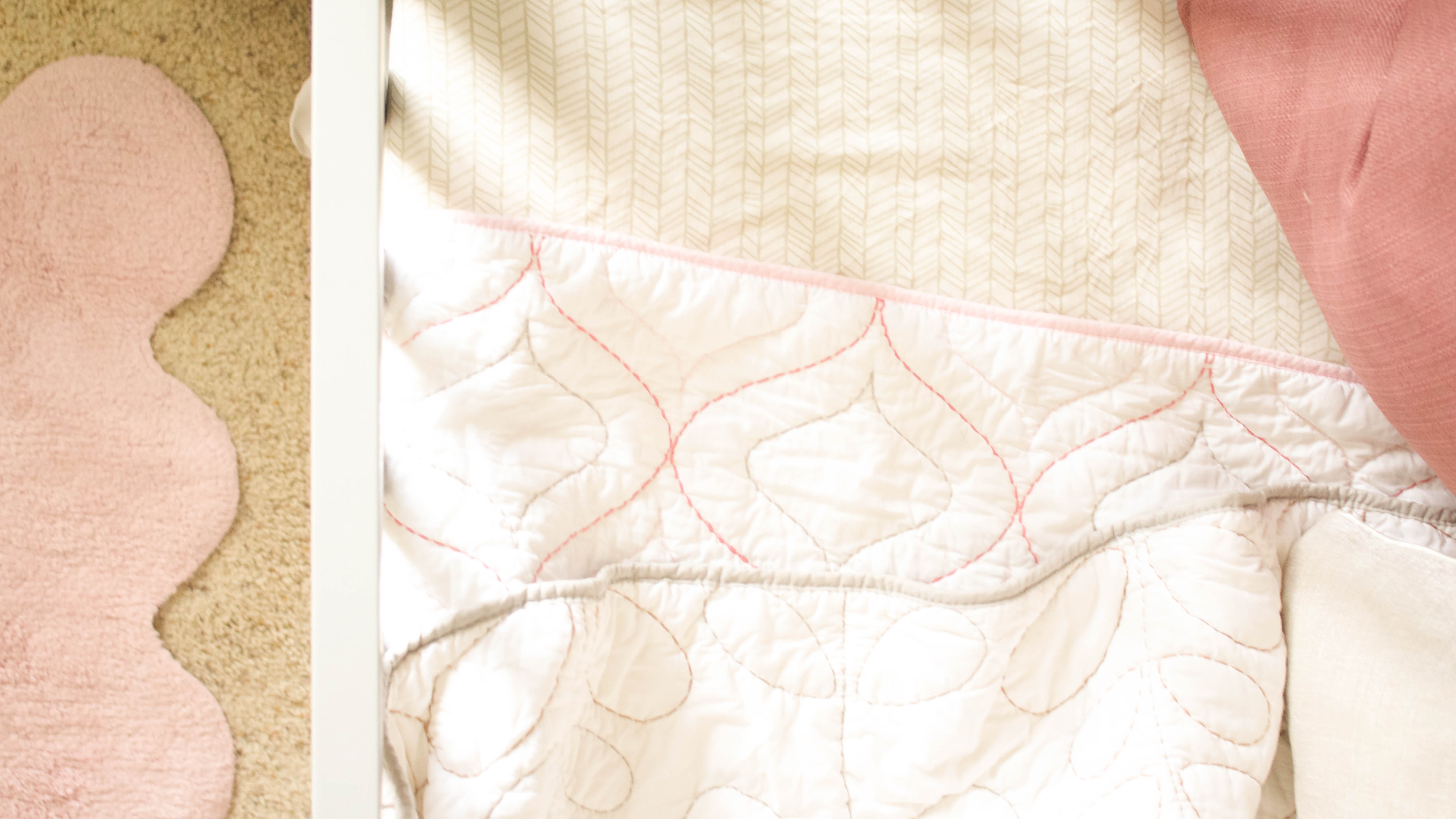 We did of couple updates with the dresser. First was we switched out the circle knobs for a more mature feel with satin nickel pulls. What a difference it made!  We also tossed out and stowed away the changing pad, now the dresser is a dresser!
OMG alert! All our efforts in Elimination Communication is paying off. Cataleya lately has only used a diaper or two and even has slept in just her underwear. Obviously we use a waterproof mattress cover just in case which you can also find available on Amazon to. I like this one because its 100% cotton, thin, soft and doesn't sound crinkly.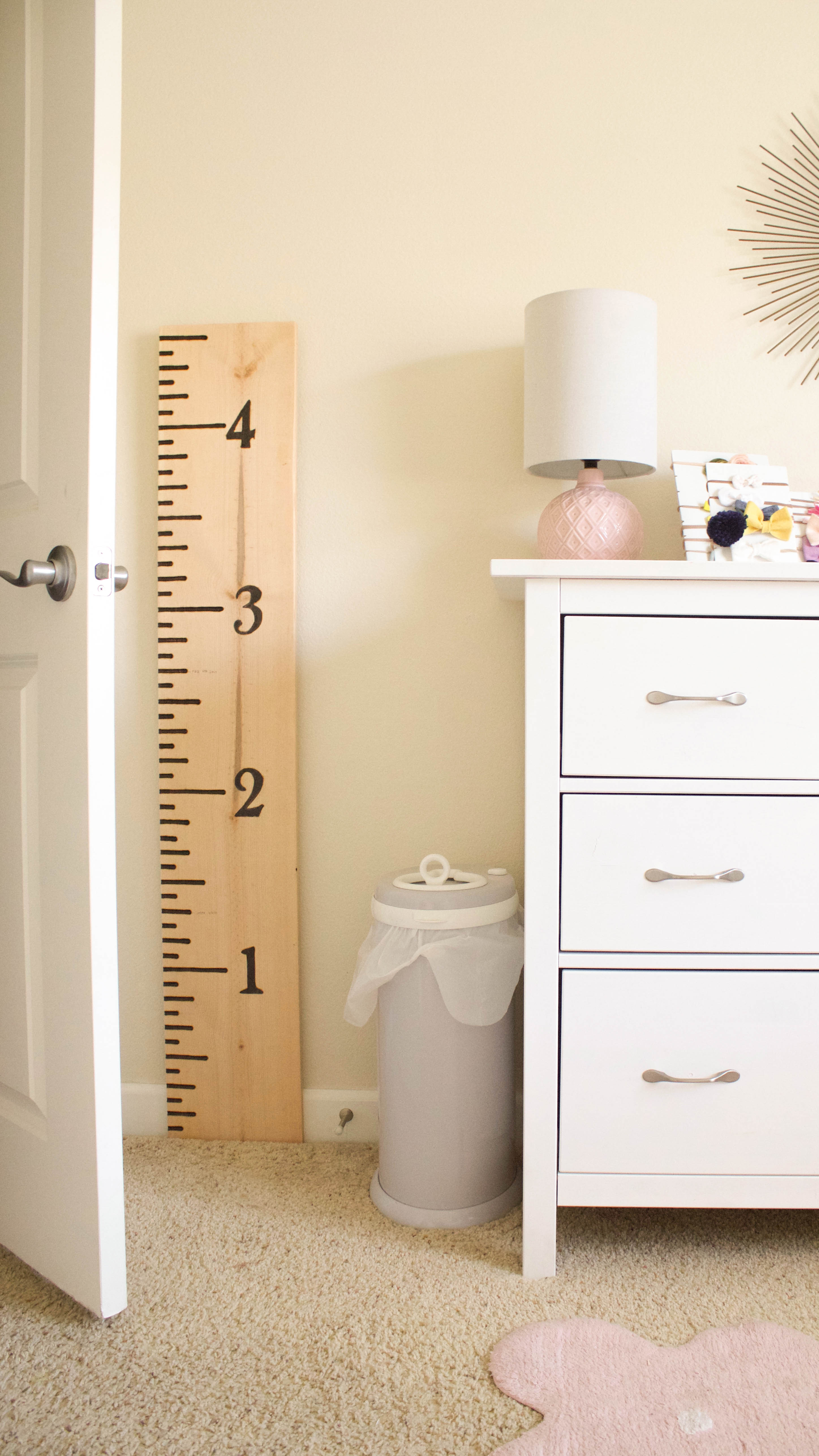 My dad even built a toddler growing chart. It's a removable one so we can take it with us whenever we decide to move. We just placed this right behind the door next to the dresser so it doesn't get in the way.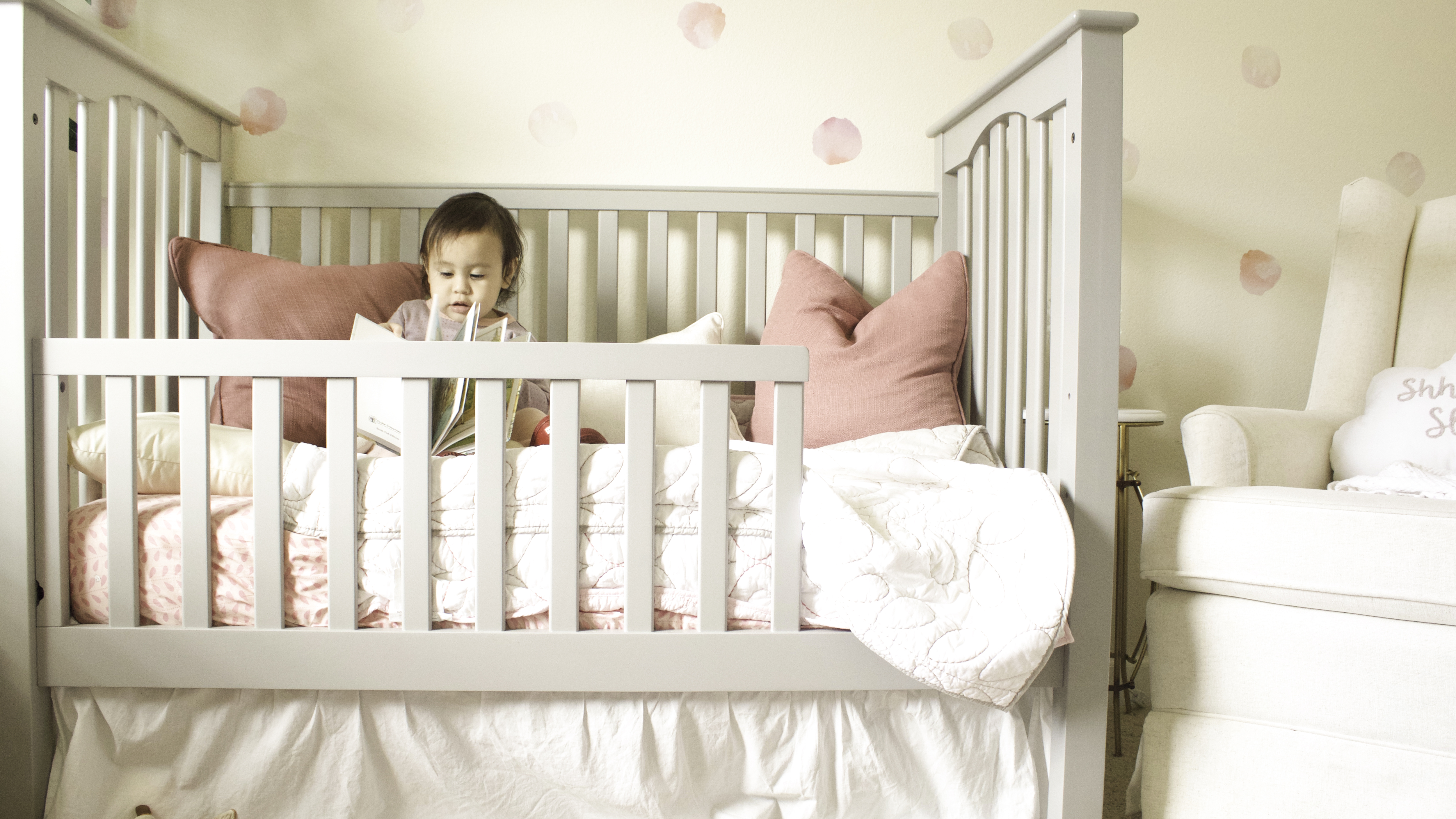 Lastly, the back wall behind her crib. I honestly left the wall blank for months, I couldn't find anything that made me feel comfortable. If we were to have an earthquake Cataleya would need to be safe at the same time. We went with a decal and I love it because it brings out the pink accents from pieces in her room.
What pieces do you focus upon when it is the transition time for your children's room?
I'm excited to tell you Living Textiles is offering my readers a 15% OFF discount on their website! Use code: Cataleya

Instagram //Facebook // Twitter // Pinterest
Disclosure: This is sponsored by Living Textiles Co. I have been compensated to create this post, however all opinions are my own. I only recommend products I've personally used and love! This post may contain affiliate links that earn me a small commission, at no additional cost to you. 
Thank you for supporting CherishingLifesSprinkles.com sponsors as they help make my blog possible.