I wanted to share this with you last week, but as you know I had an intense head cold that broke me down for days. I'll tell you more about it later this week. Besides that Jezriel and I recently went to Nibble + Squeak's meet up at the A.O.C. restaurant.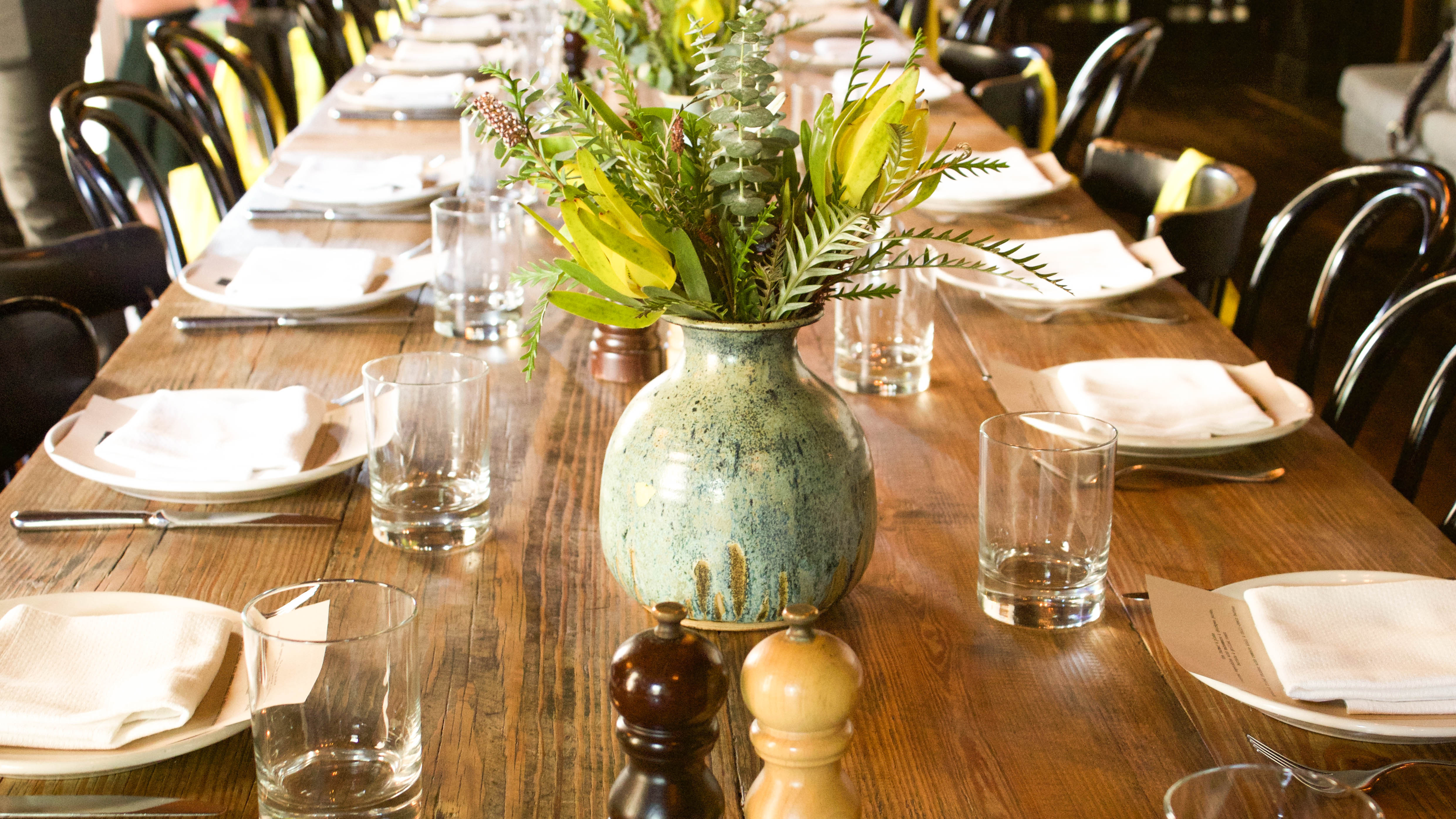 It was our first time ever and everything was amazing, definitely on my bookmark of places to eat at on my Yelp. Before Cataleya we occasionally loved to go about and try a few restaurants outs. However, once she was born I steered away from any fancy restaurants, kinda eating out at restaurants in general.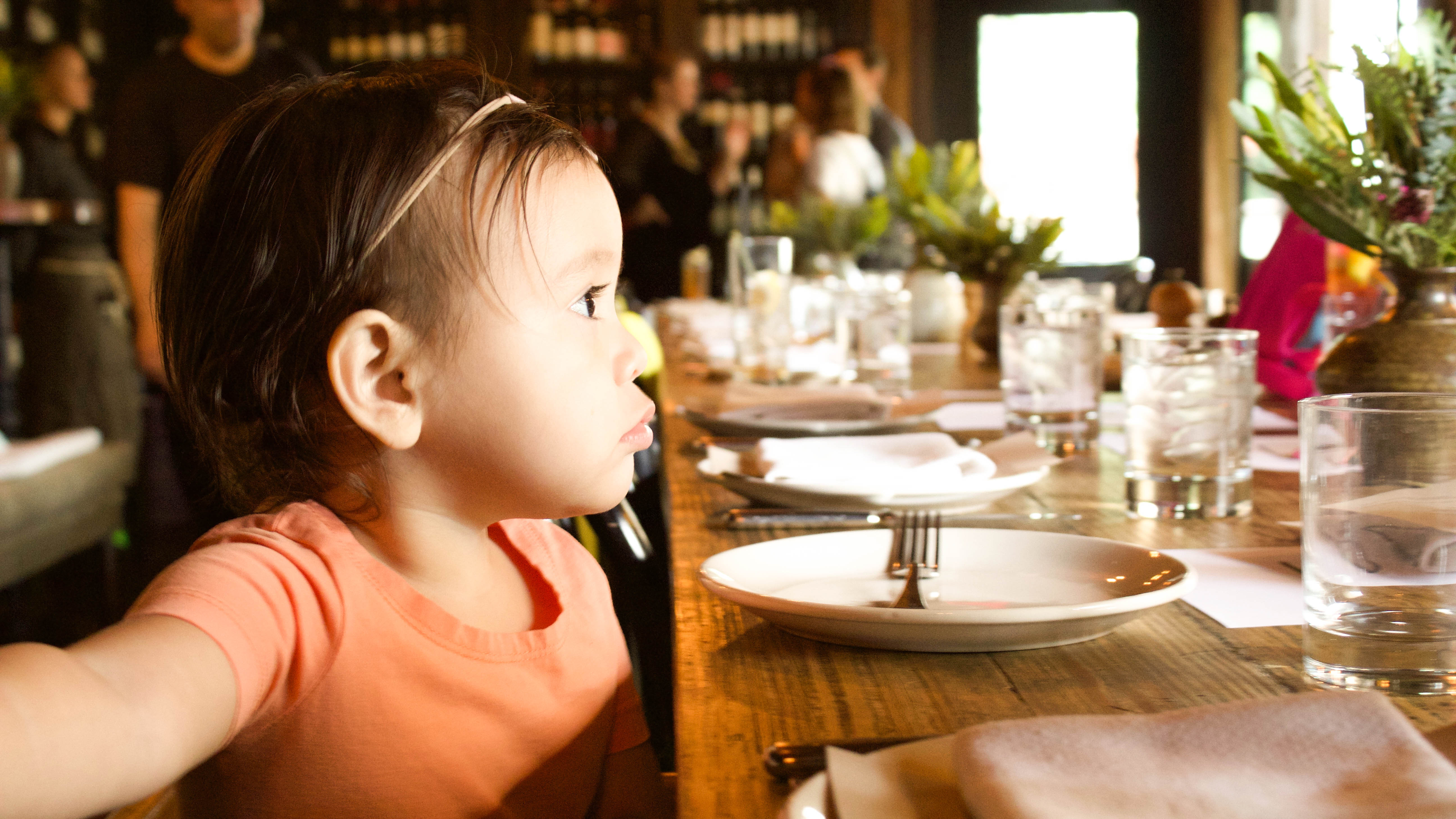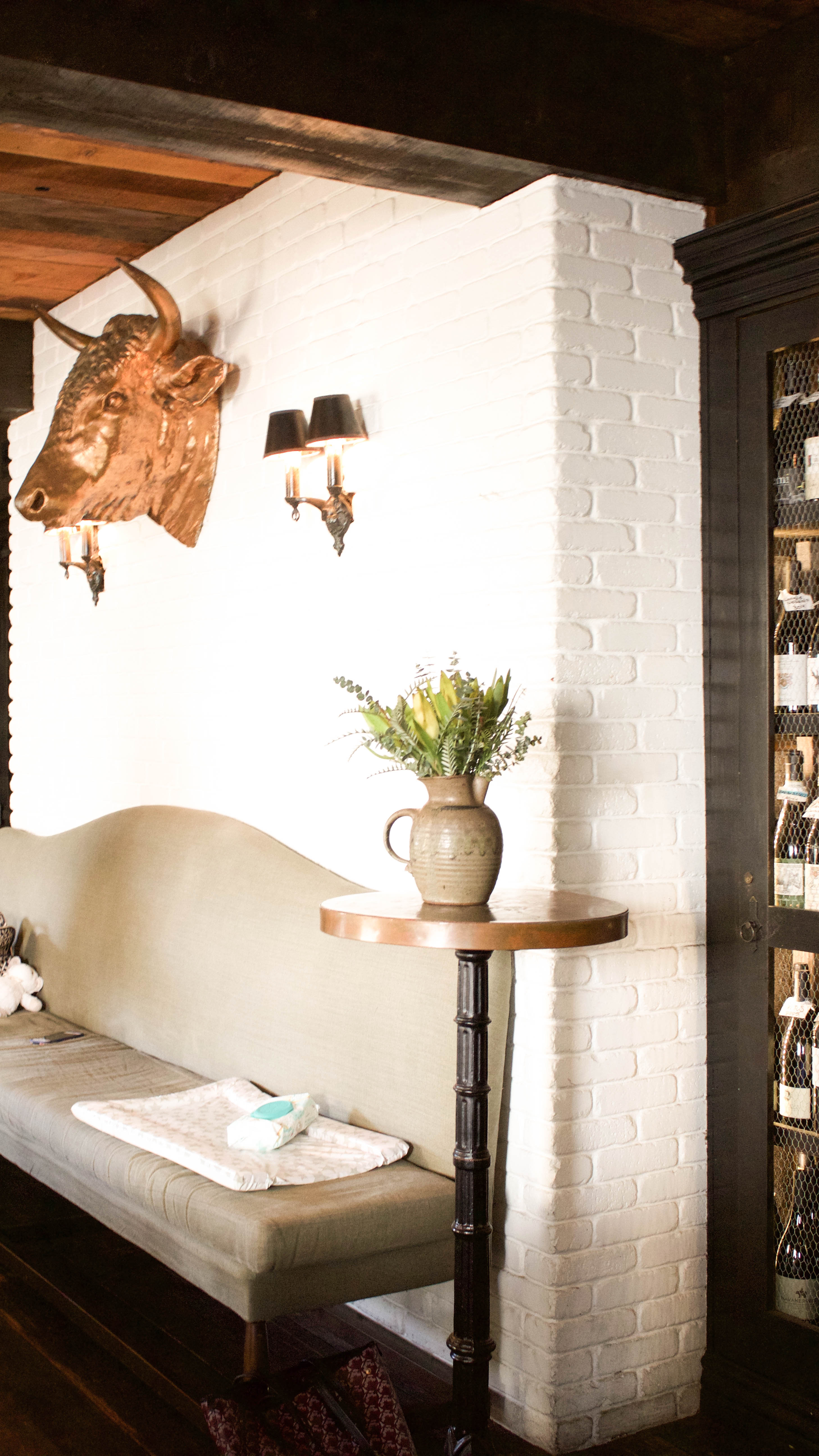 Even though we have my dad and step mom here to help out, we don't rely on them to watch her. We are not ready for that and love having Cataleya with us everywhere no matter what. Basically if we can't bring Cataleya, we aren't going to be there. Plus I assume most places don't have a changing tables so that doesn't make things easier. Nibbe + Squeeze brings all those and more, be sure to check out their website, because it's such a great place..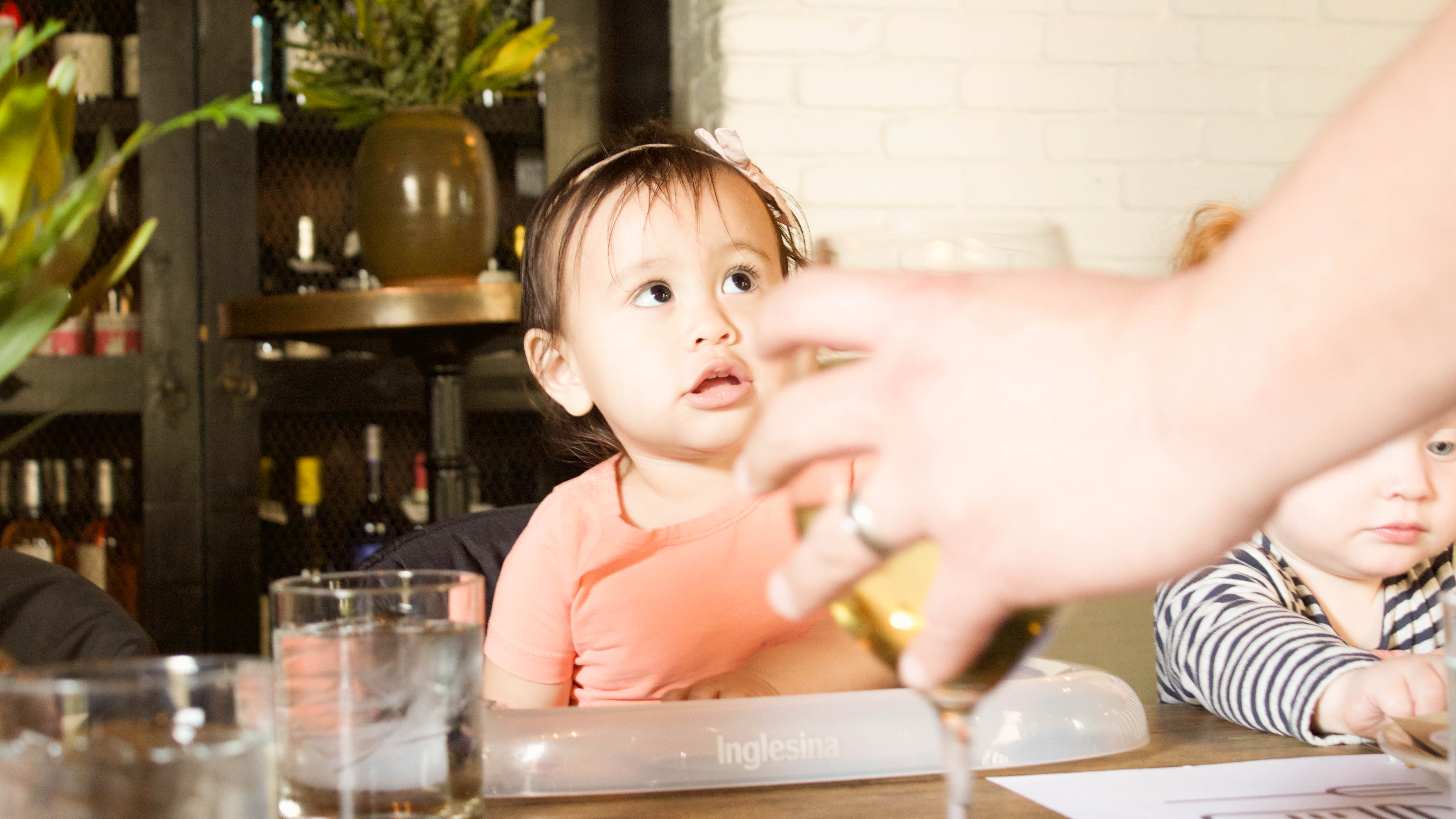 This time around it's a bit different now that she can go on the potty, which makes things ten times easier. Also, we always bring our own portable high chair with us, best investment ever! We got it with the tray so Cataleya can smear her food all over it and it even has a spot for her drink.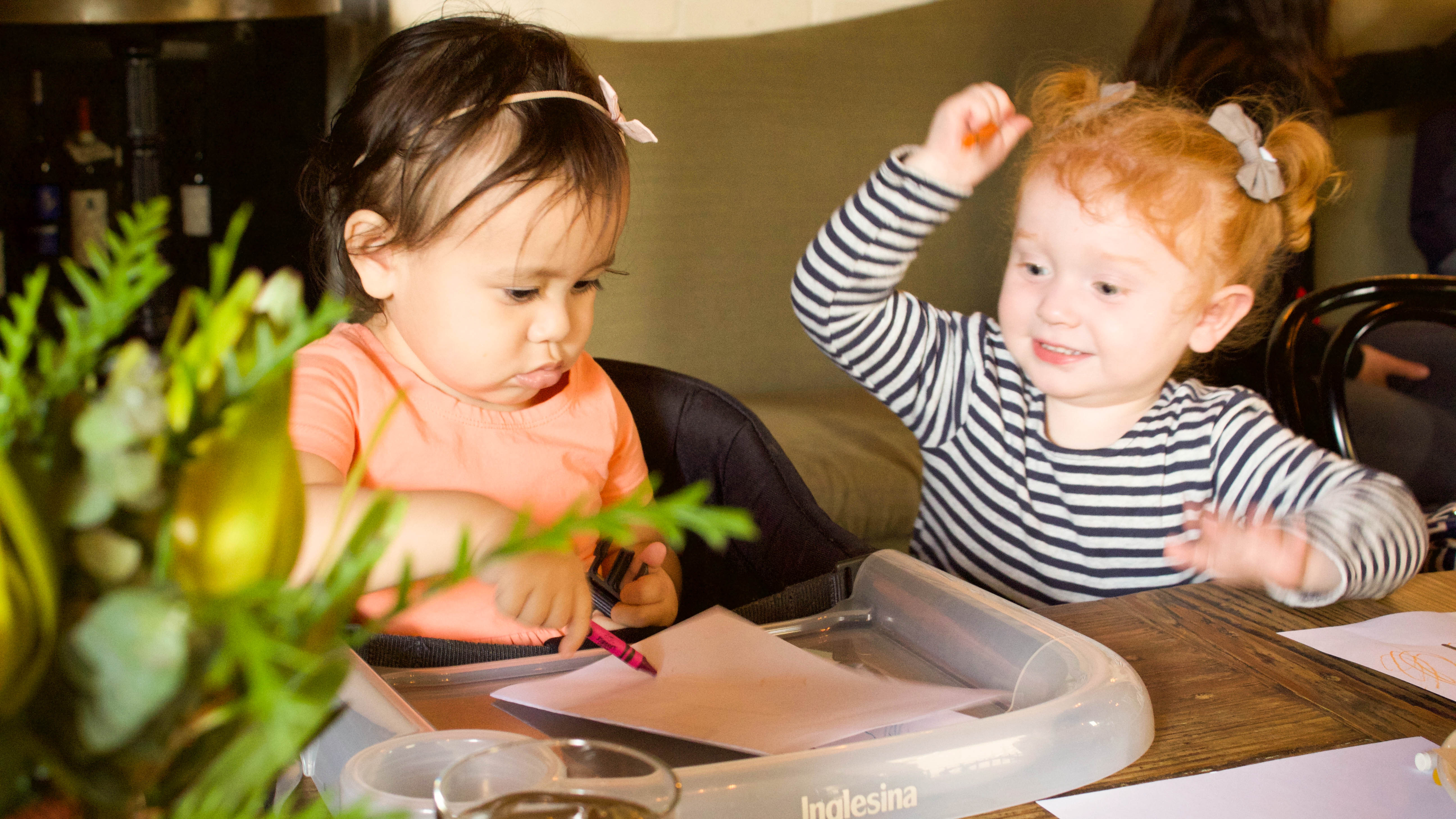 So a few weekends ago we really didn't have to worry about a thing, but bring ourselves. While we enjoyed an amazing three-course meal in their private wine room. Got to meet a few new parents and see familiar faces. Seriously Lila and Cataleya were the cutest all day, just warming our hearts. Gosh we missed her, Celeste we need to plan a coffee date soon ?.
We simply took our time, Cataleya was obsessed with this fried chicken and honey mustard like sauce, which I'm totally craving it all over again. They even had a variety of desserts! You know me and my sweet tooth.
Can't wait for the next one!

Instagram //Facebook // Twitter // Pinterest
Disclosure: Cherishing Life's Sprinkles is a participant in the Amazon Services LLC Associates Program, an affiliate advertising program designed to provide a means for sites to earn advertising fees by advertising and linking to Amazon properties including Amazon.com.
This post may contain affiliate links that earn me a small commission, at no additional cost to you. I only recommend products I use and love.