Father's Day is right around the corner and I wanted to share some things I had on our list to get Jezriel.
1 – Now that we're in Arizona it's constantly so hot here and we are constantly staying hydrated. This year I decided to get him a 24oz with a sport cap, it fits perfectly into our cup holders in the car and strollers. We typically always bring them even when headed to a restaurant because a lot of places don't' sell flat water.
2 – Swimming trunks, Jezriel literally can live in these. You can choose to have this lined or not and look like casual shorts. They even have kids short if you wanna match with your little one.
3 – Jezriel loves juice and this is the one appliance that we've used every day. We prefer a slow juicer without a blade so everything stays it's a natural fresh state. Also, those cleaning a juicer from all the pulp can be a pain, but this one is an easy one where you don't even have to scrub.
4 – Hat's are a must for Jezriel, to protect that bald head of his, plus it keeps him cool. When I first met him he uses to always wear those flat cap like hats. If there isn't a local shop near you, they do offer hassle-free returns/exchanges.
5 – Being a father, this guy is always cleaning up after the kids. It's amazing how man crumbs the kids create, but having this Dyson V11 I know will make it so easy for Jezriel to clean around the home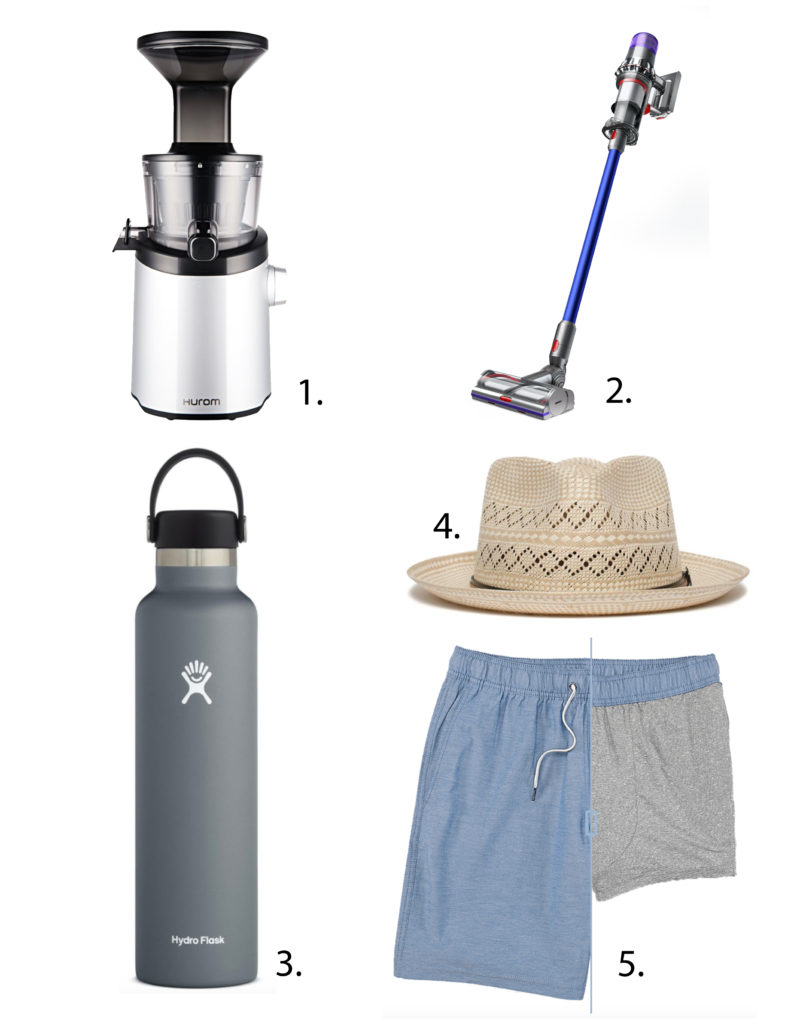 What are some gifts you are getting for you dads and/or husbands?
Instagram //Facebook // Twitter // Pinterest
Disclosure: Cherishing Life's Sprinkles is a participant in the Amazon Services LLC Associates Program, an affiliate advertising program designed to provide a means for sites to earn advertising fees by advertising and linking to Amazon properties including Amazon.com. This post may contain affiliate links that earn me a small commission, at no additional cost to you. I only recommend products I use and love.