It feels so good to pull into the garage and everything is in it's place. Really wanted shelving on one side and the other side for hanging items.
We originally bought freestanding shelves but they were too deep. I was worried they could possibly tip over. So I searched tirelessly for DIY shelves and found one! Though we did have to tweek it to our liking and garage size.
It was surprisingly easy to install and it's actually mounted to the wall. Another goal was to have as much of the items off the ground so its easy to blow out the area and clean, especially when the wood shop is in action. Got to have matching bins! Love how sturdy these ones from Home Depot are and are amazingly affordable.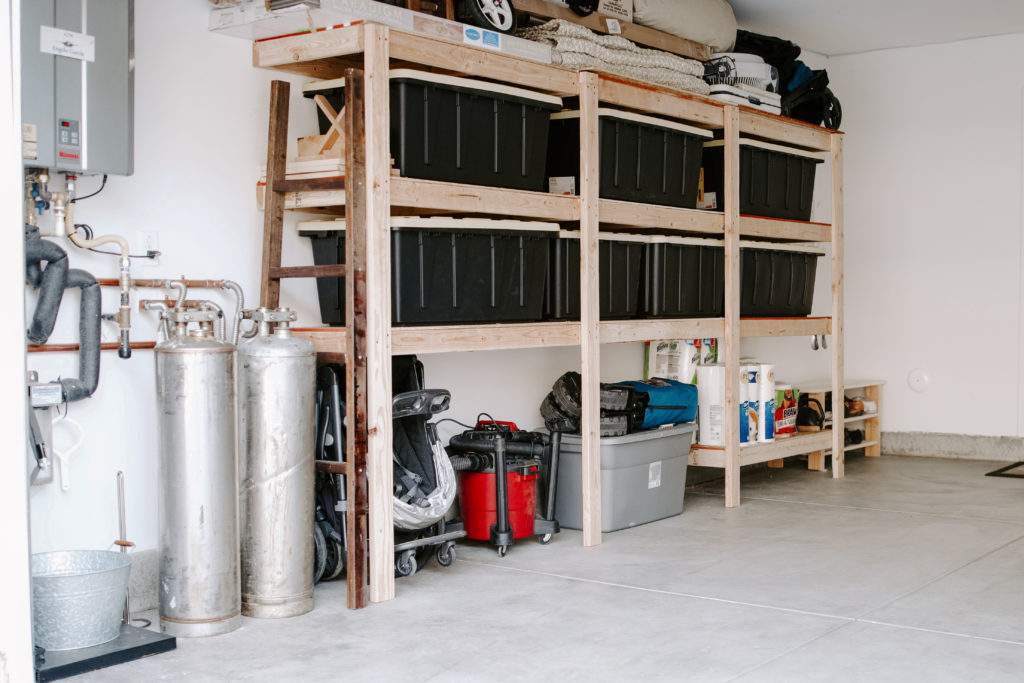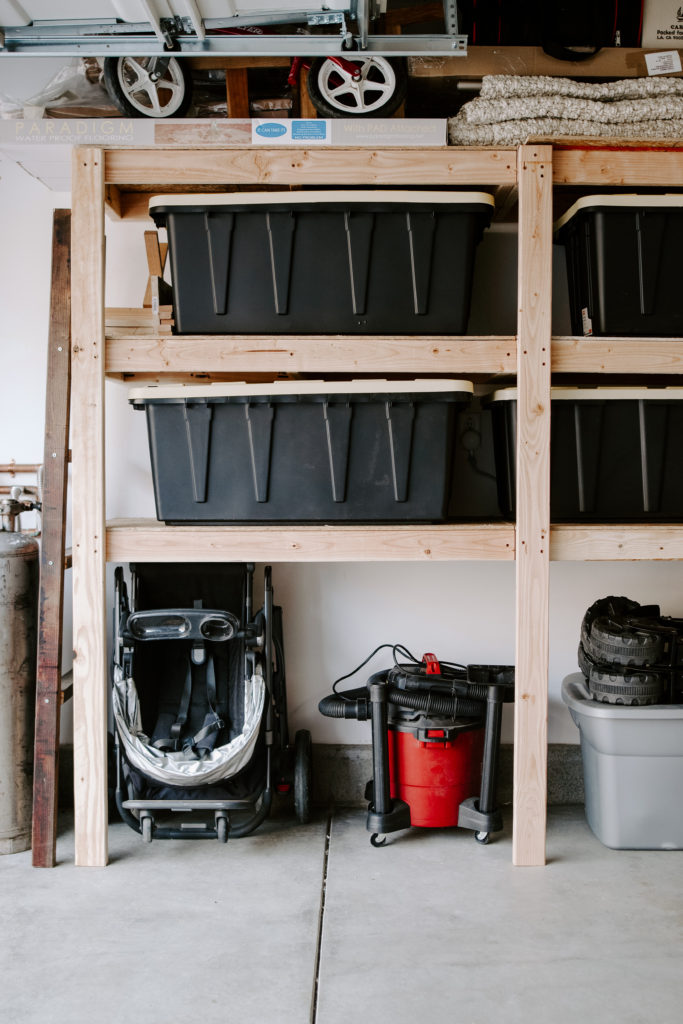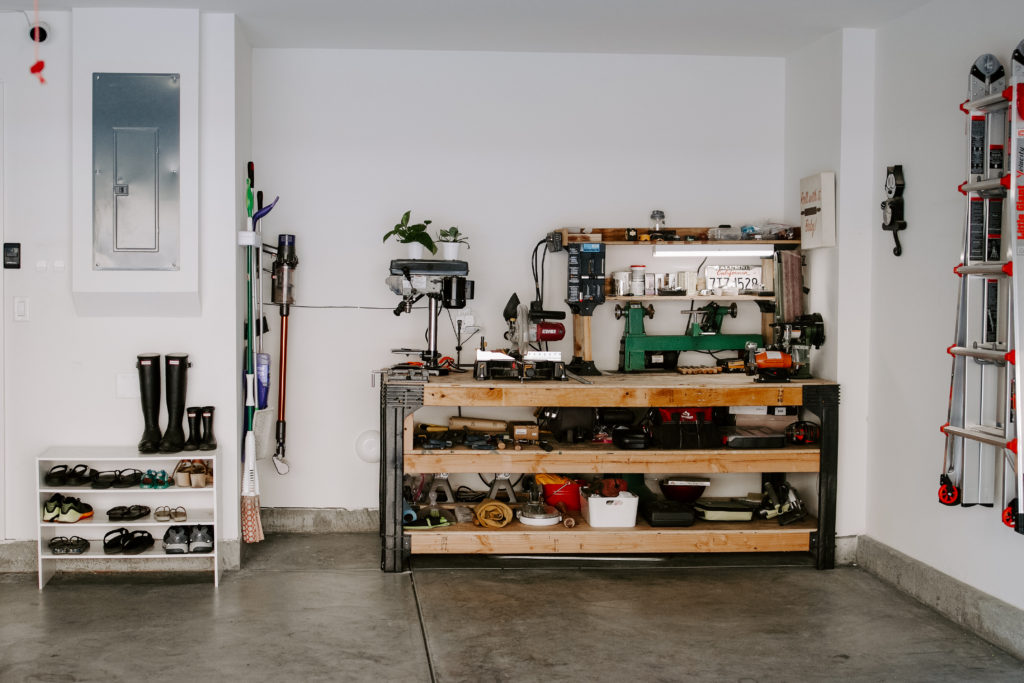 The other side were hanging items such as bikes, sporting goods, and beach essentials. I wanted to use the Container Elfa Railing system, but unfortunately didn't work with my pieces. Plus I prefer to hang from a stud as much as possible and the drill holes didn't match the stud distances
What's great about the accessory hooks from the Container Store is that they don't have to be installed to the railing. You can choose to directly install into the stud so thats what we did.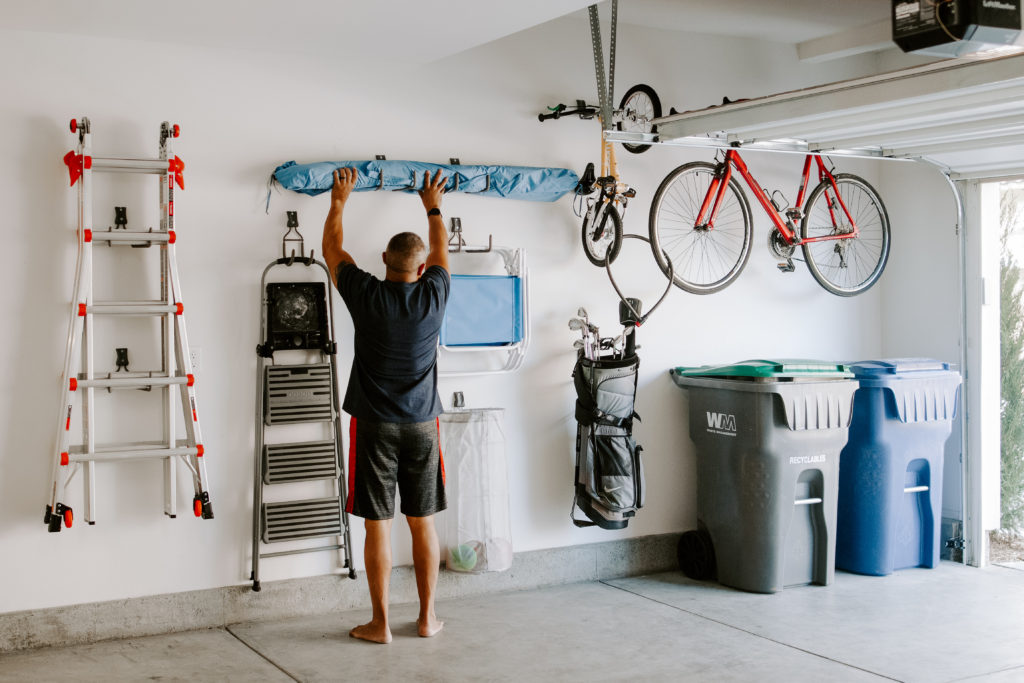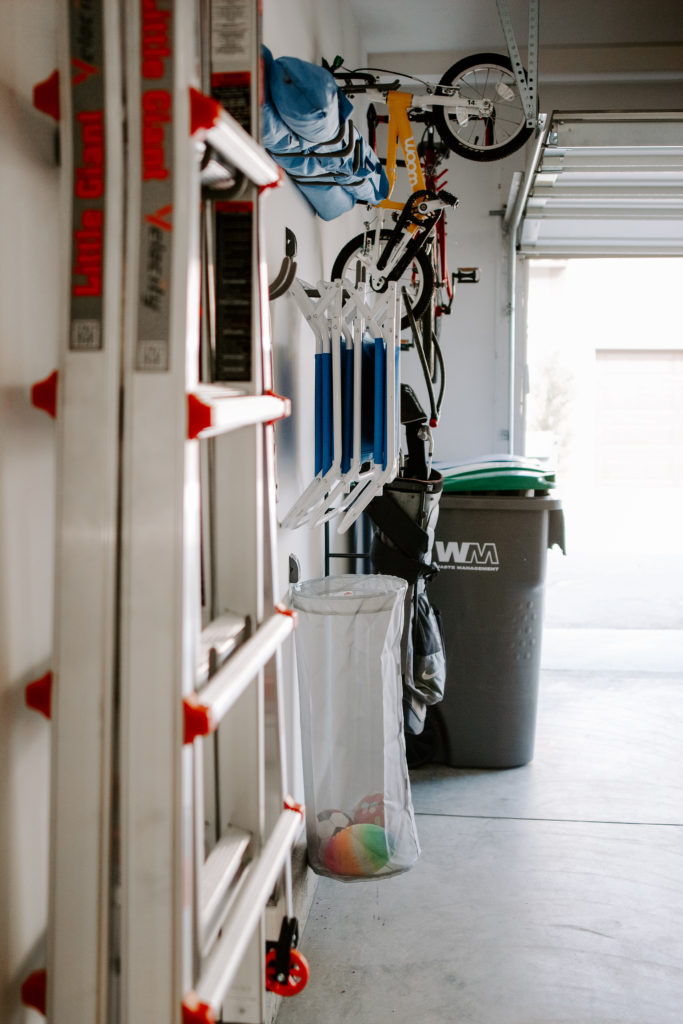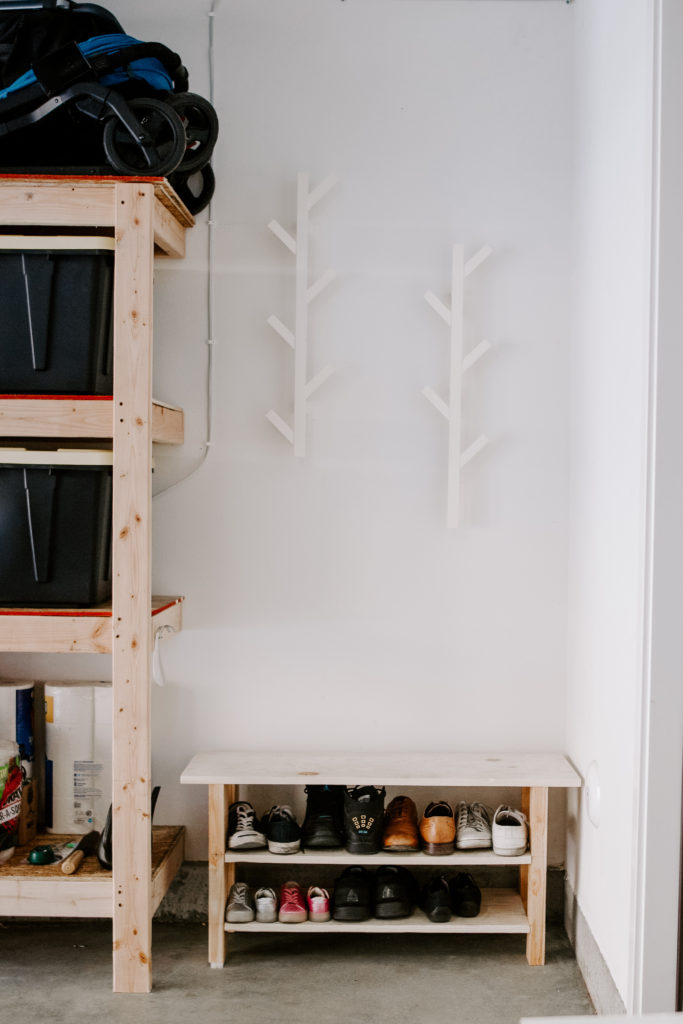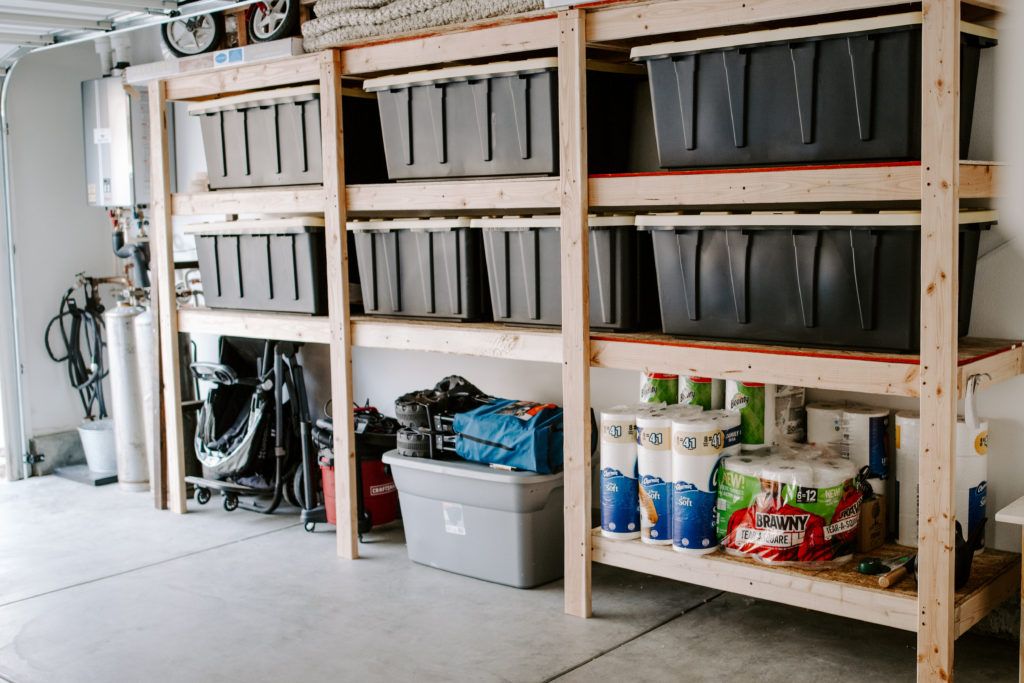 Oh!…one last wish list item I had for the garage was a bench area to sit, take off our shoes and have a home for them. My dad made a simple bench and then I purchased stackable shelves for our shoes from Target. For not having a mud room, this was a game changer for us.
Would love to hear what ways you keep your garage nice and tidy.

Instagram //Facebook // Twitter // Pinterest
Disclosure: Cherishing Life's Sprinkles is a participant in the Amazon Services LLC Associates Program, an affiliate advertising program designed to provide a means for sites to earn advertising fees by advertising and linking to Amazon properties including Amazon.com. This post may contain affiliate links that earn me a small commission, at no additional cost to you. I only recommend products I use and love.