When you move into a new home, do you get the itch to change up your space? Since moving into our new home I couldn't wait to get that cozy feeling.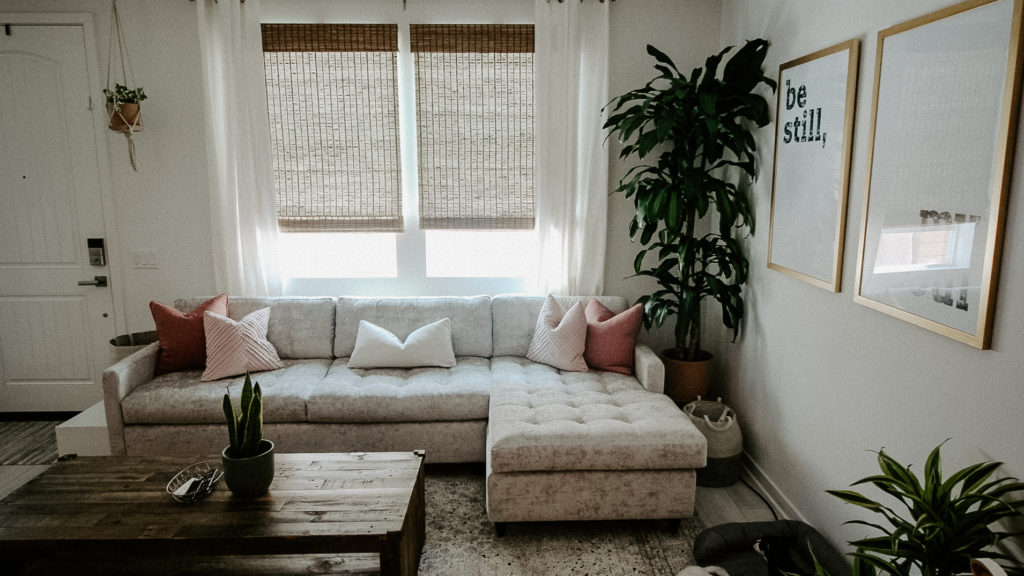 The one tip I can give you right off the bat is to focus on one space at a time. This way when that area is complete you feel at ease to move on to next. Being that our living area is the first space anyone will walk into, it naturally became my priority.
Next pick out your essential bulky items such as your sofa, coffee, end table and entertainment piece. Once you have those pieces you can build everything else around those.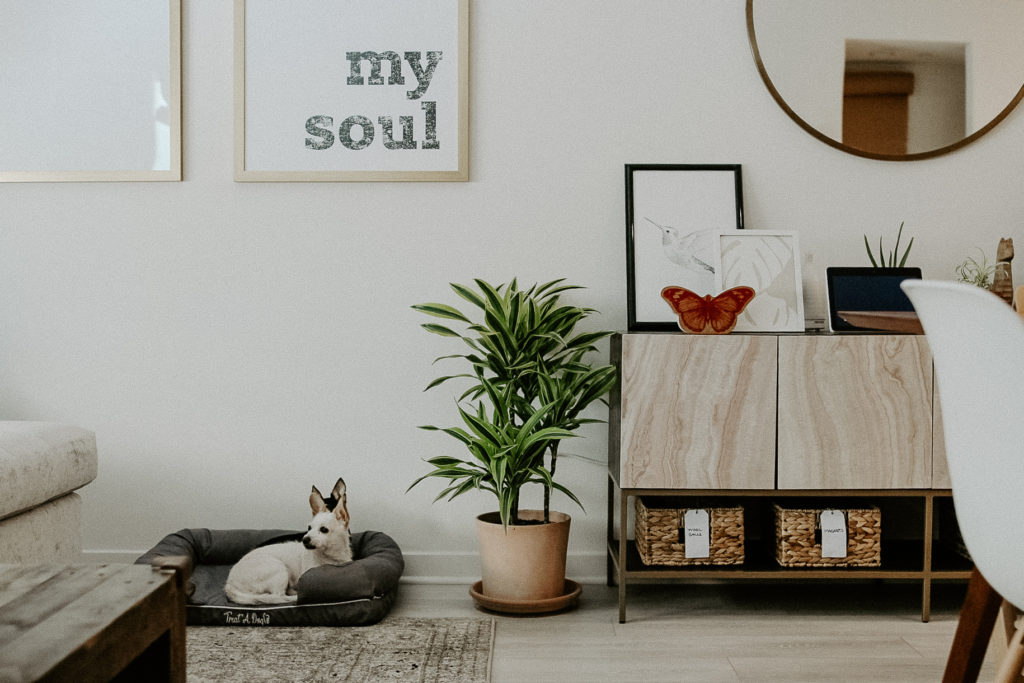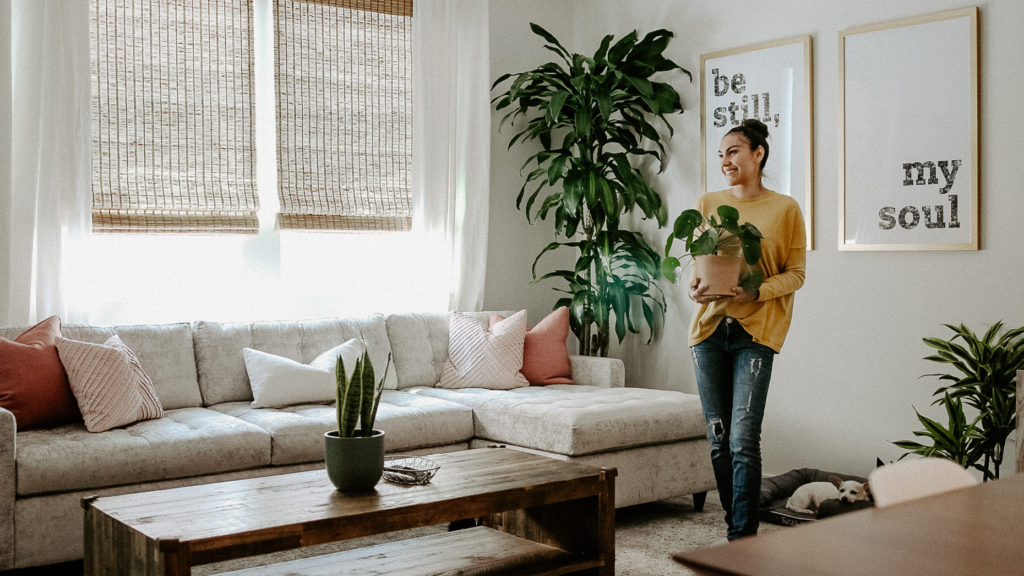 We had all of those pieces, however the proportion of our loveseat didn't work with our new layout. In addition, we consistently have family over and unfortunately we have to pull out the dreaded air mattress.
I'm a huge online shopper and purchasing furniture online can be nerve racking. Joybird offers a 365-day home trail, even on your fully customized pieces. While I was narrowing down my options I ordered a FREE swatch kit so I can pick out the right color and finish.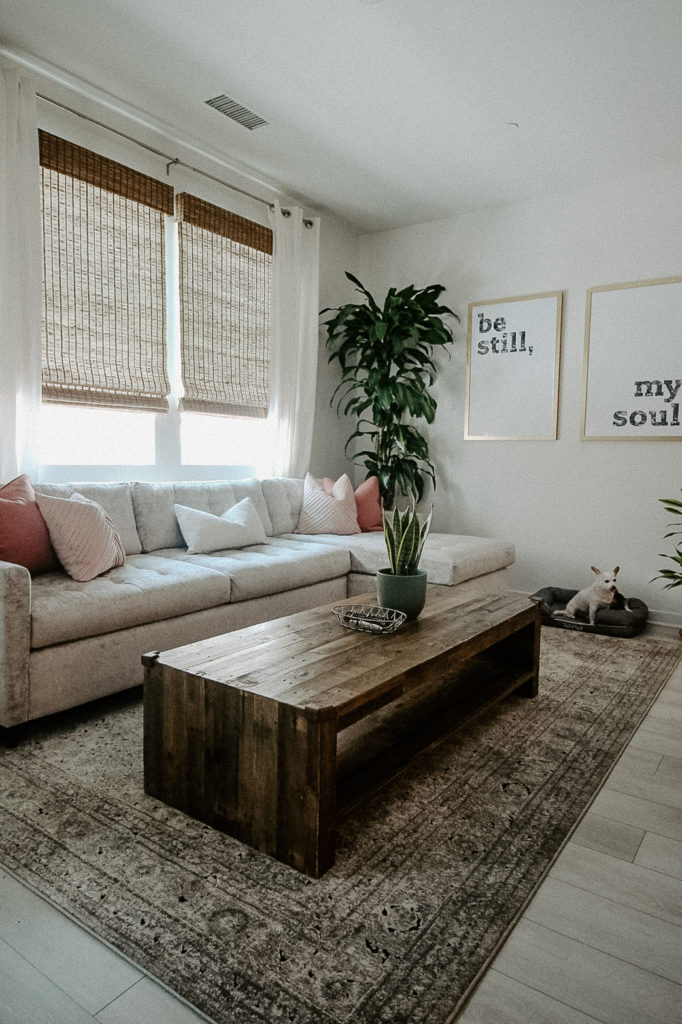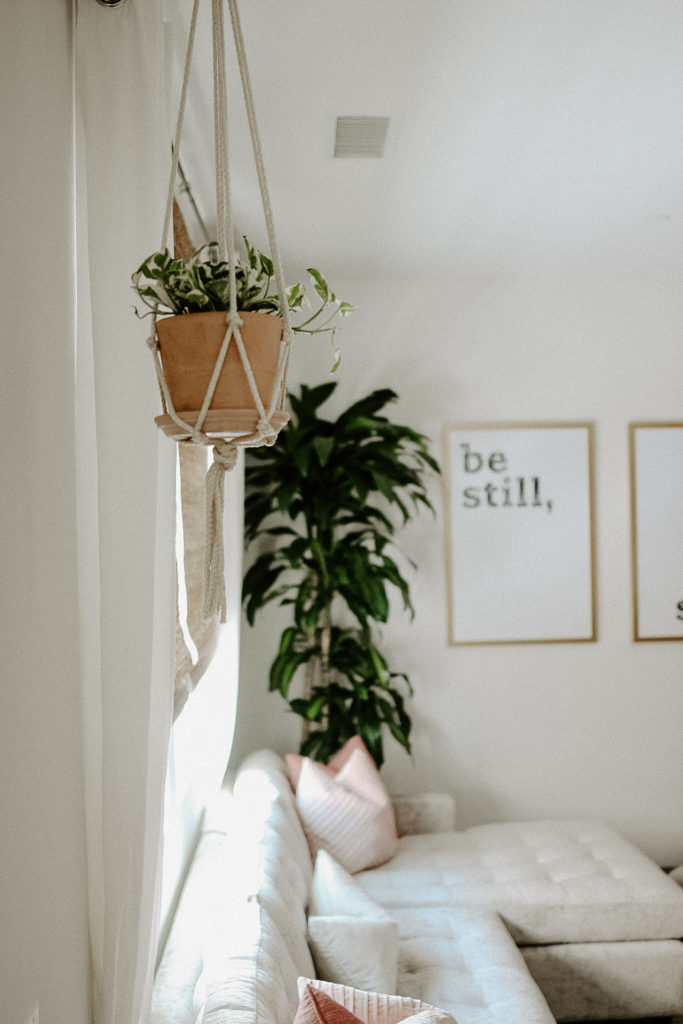 Before we moved into our new home, I searched hours for sleeper sofas. That's when I came across Joybird. A few things checked off for me right away: anything can be shipped, a peace of mind return policy, ascetically pleasing sleeper sofa and kid/pet friendly fabrics were a big motivator for me.
Another great benefit is that they have valuable tips forkid/pet friendly fabrics, and choosing the perfect color with simple maintenance. I went with a Prime fabric in a Dove color since we have kids and things will get messy.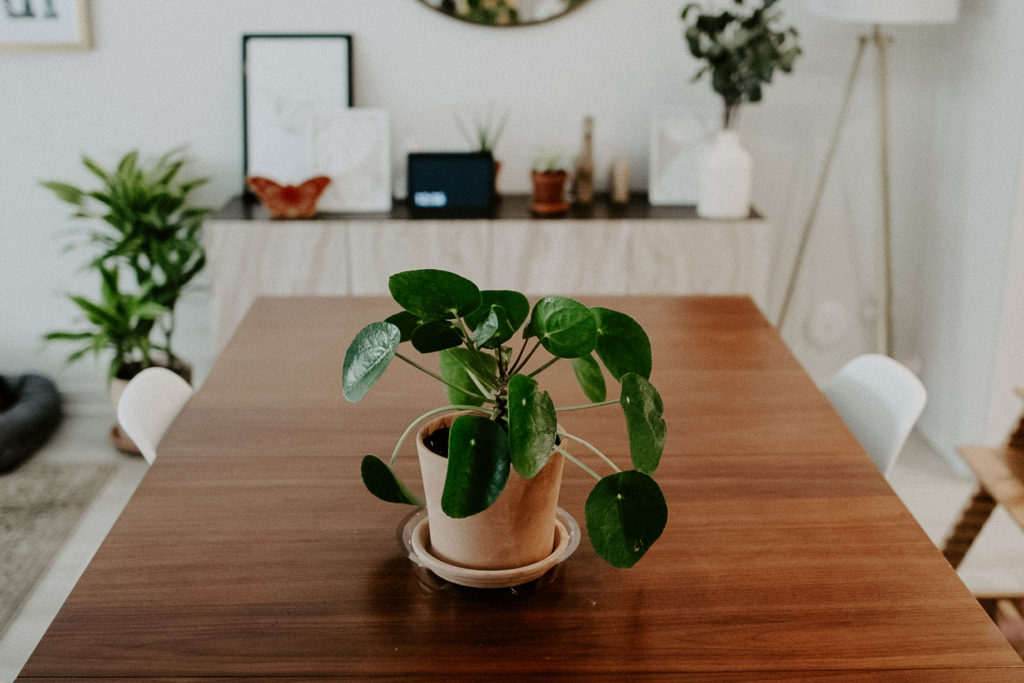 Everything is handmade and being it was customized to fit our space it took time to build. I loved watching the building updates and was ecstatic to find out it was time to schedule out delivery. During the time our Eliot Sleeper Sofa was being built I was on the hunt for all things accessories.
A rug is a must in any space, it transforms it and creates a separation between the adjacent rooms. I went with a low profile rug from Loloi Rugs so I can vacuum up any crumbs from the kids. I used my fabric swatch as a guide so our sectional ties in together.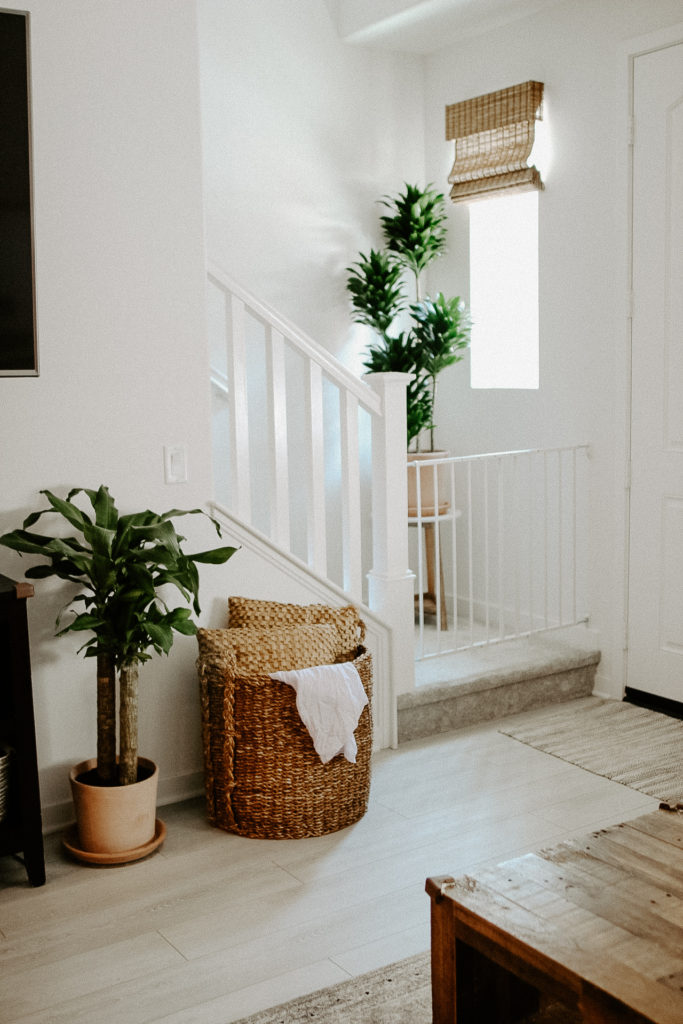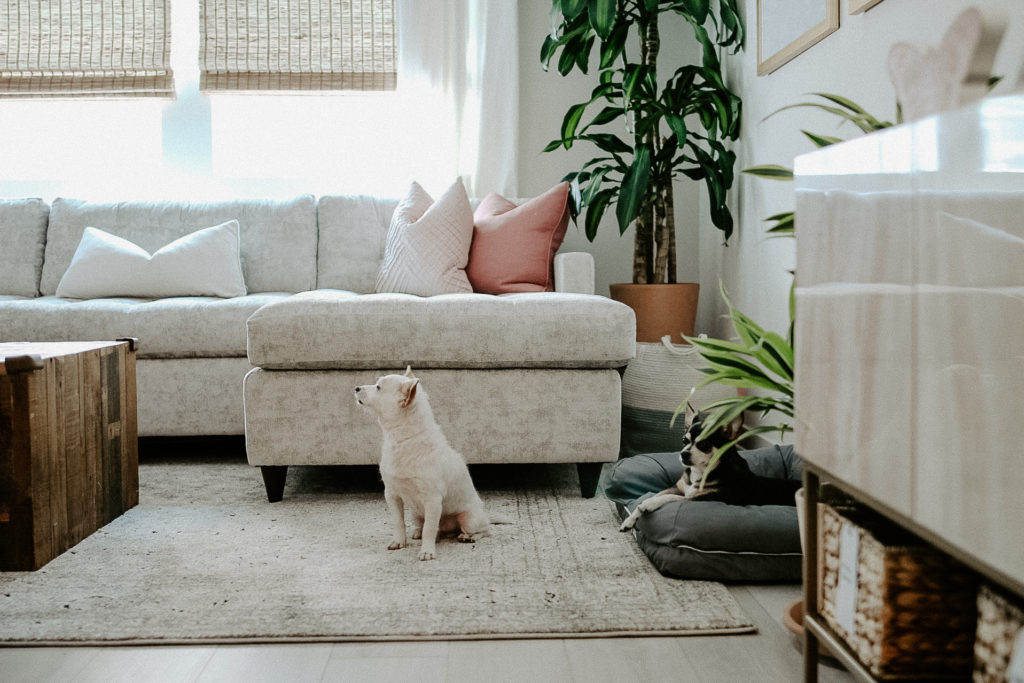 My last tip is adding in greenery, real greenery makes a big impacts. I personaly like mixing artificial and real plants. I don't have a green thumb, but I have a few mama friends that I turn too that do and have been amazing answering all my questions. Now, I have some on the floor, tables at various heights and pot widths and you know what it creates such a cozy spot. Love how all these plants even help our indoor air quality too, double positives.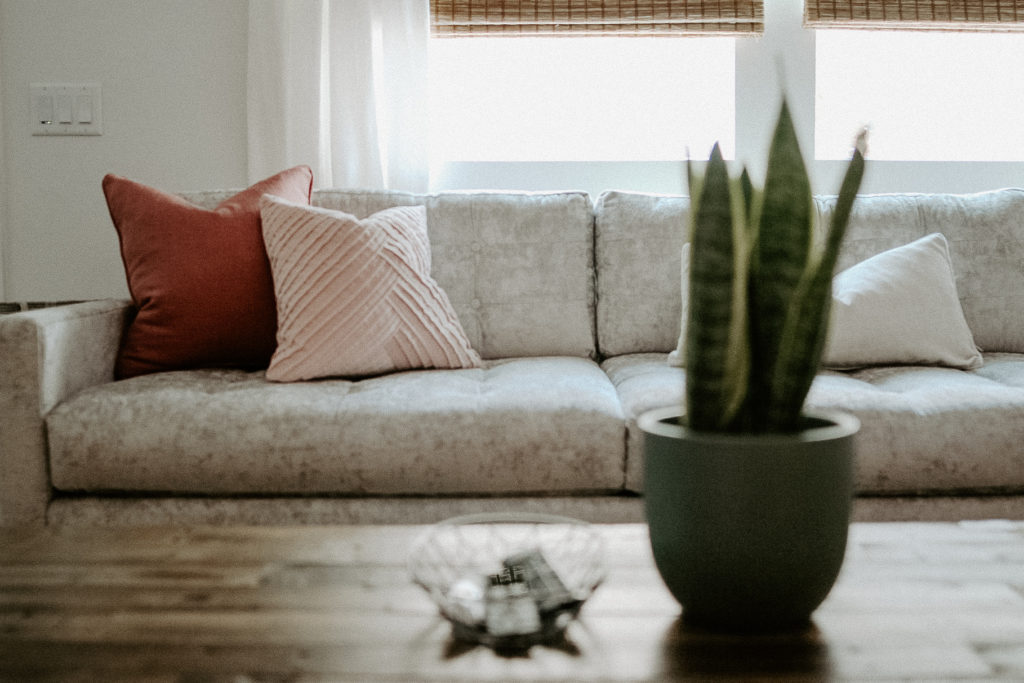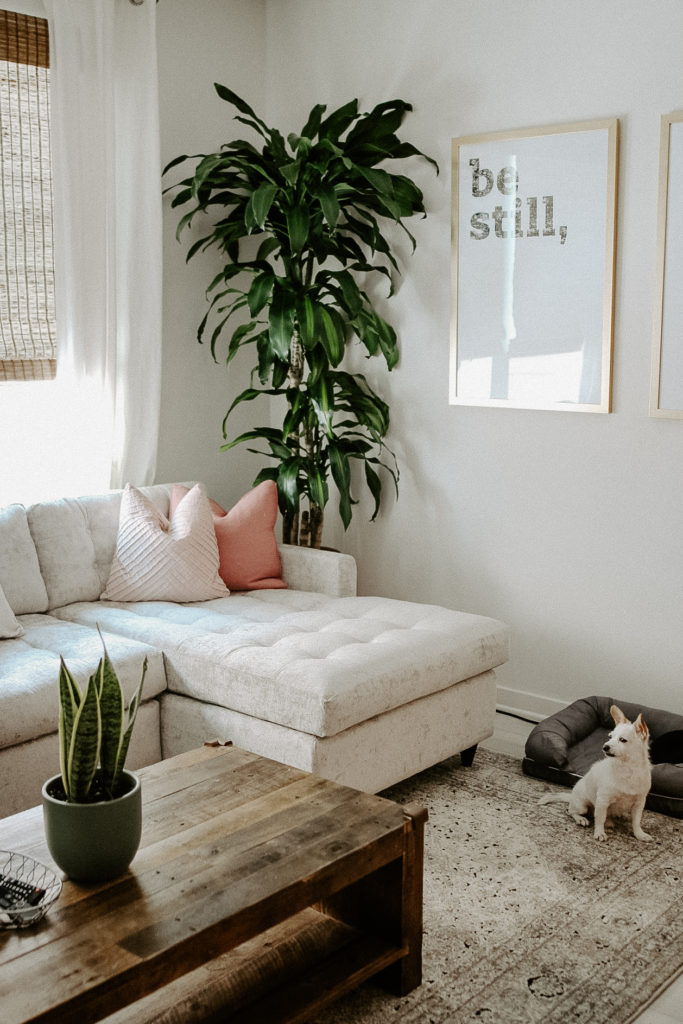 Now for putting everything together, Joybird offers an in-home delivery and setup. The delivery team removed all the packaging and took it with them also, which I appreciated so much. People, it was WORTH the wait! The quality was solid and my fabric choices match perfectly with my accent pieces. When you sit in it you definetly feel a difference of a quality piece.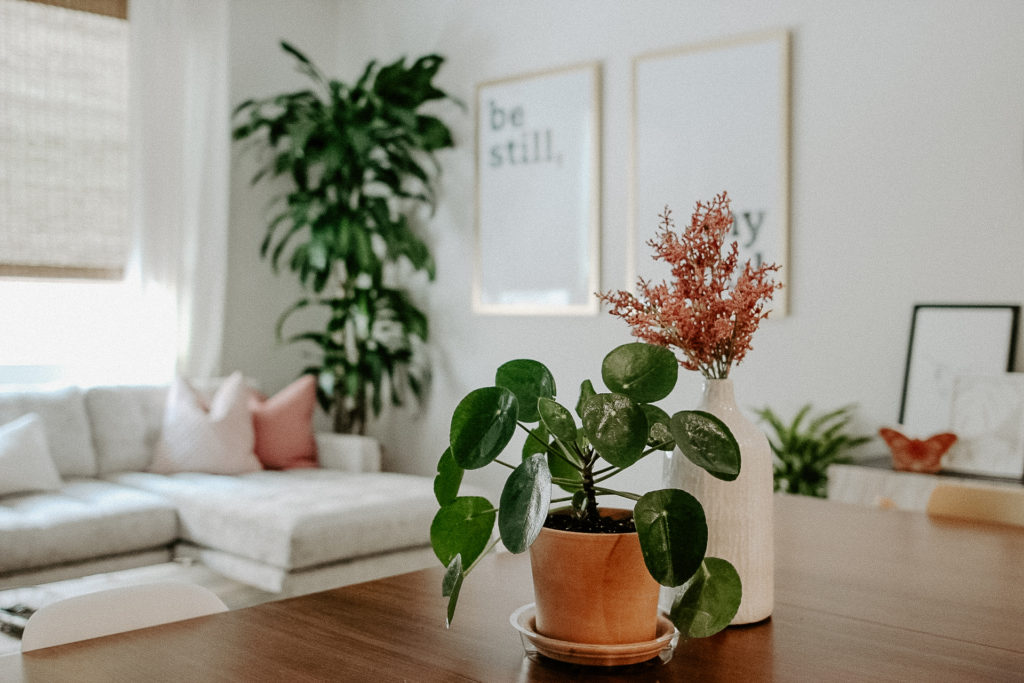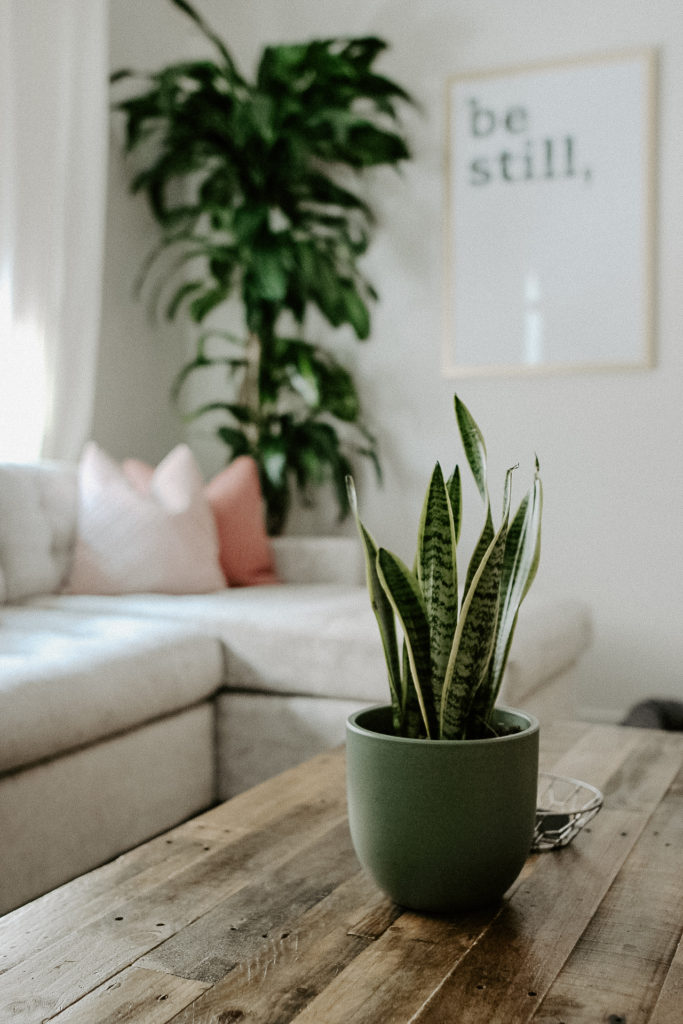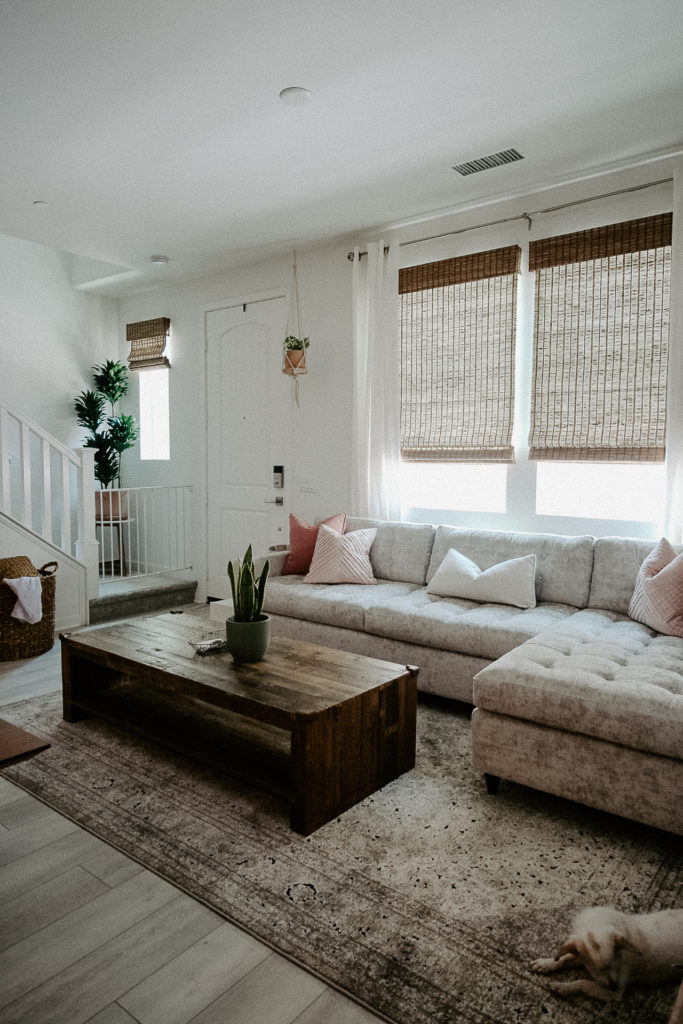 Have you experienced the difference in quality of furniture?
Instagram //Facebook // Twitter // Pinterest
Disclosure: This is sponsored by Joybird. I have been gifted the sleeper sectional to create this post, however all opinions are my own. I only recommend products I've personally used and love! This post may contain affiliate links that earn me a small commission, at no additional cost to you.
Thank you for supporting CherishingLifesSprinkles.com sponsors as they help make my blog possible.