I've put off putting together the office space for quite some time. At one point my husband's office was mixed into our bedroom, then the living room, and finally now has a dedicated room.
Of course when he is here, he's always in the room during the day and we had an understanding that when the door was closed when its work time and when its open he's was 'off work'.  Love it when he takes his breaks though because he is right here with us. You know it helps with that work/life balance. You need that when you work from home. Anyways, it basically had been an empty room with a desk for a while. So these last few months I took advantage of his travel work days and finally gave his office space a face lift.
I'm obsessed with self adhesive wallpapers and decals in our home. I found a beautiful blue rich ombre wallpaper (re-movable of course) that would pair perfectly with his espresso and white finishes. Honestly I was feeling a little lazy to hang things, so the print was a key esseential.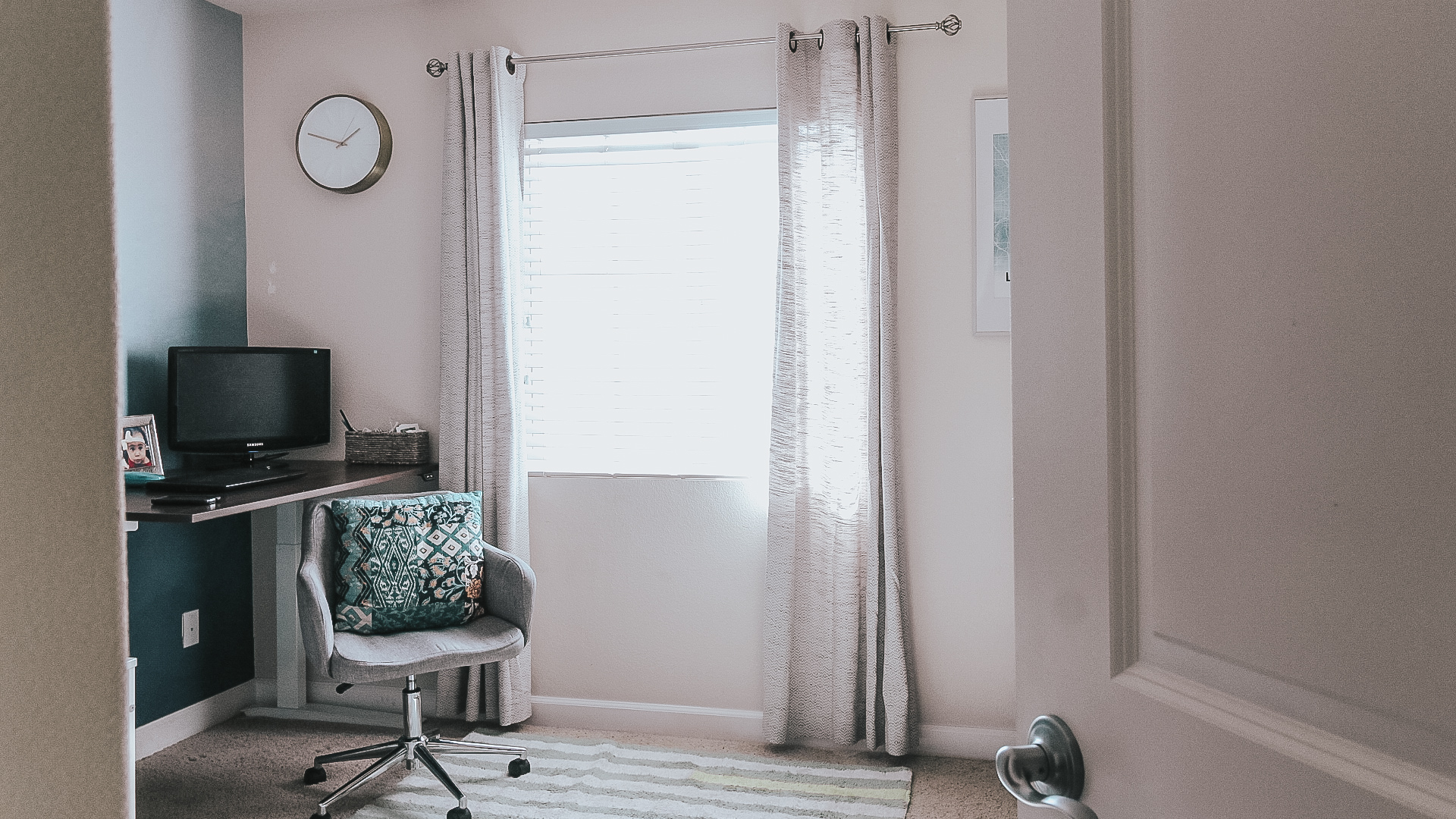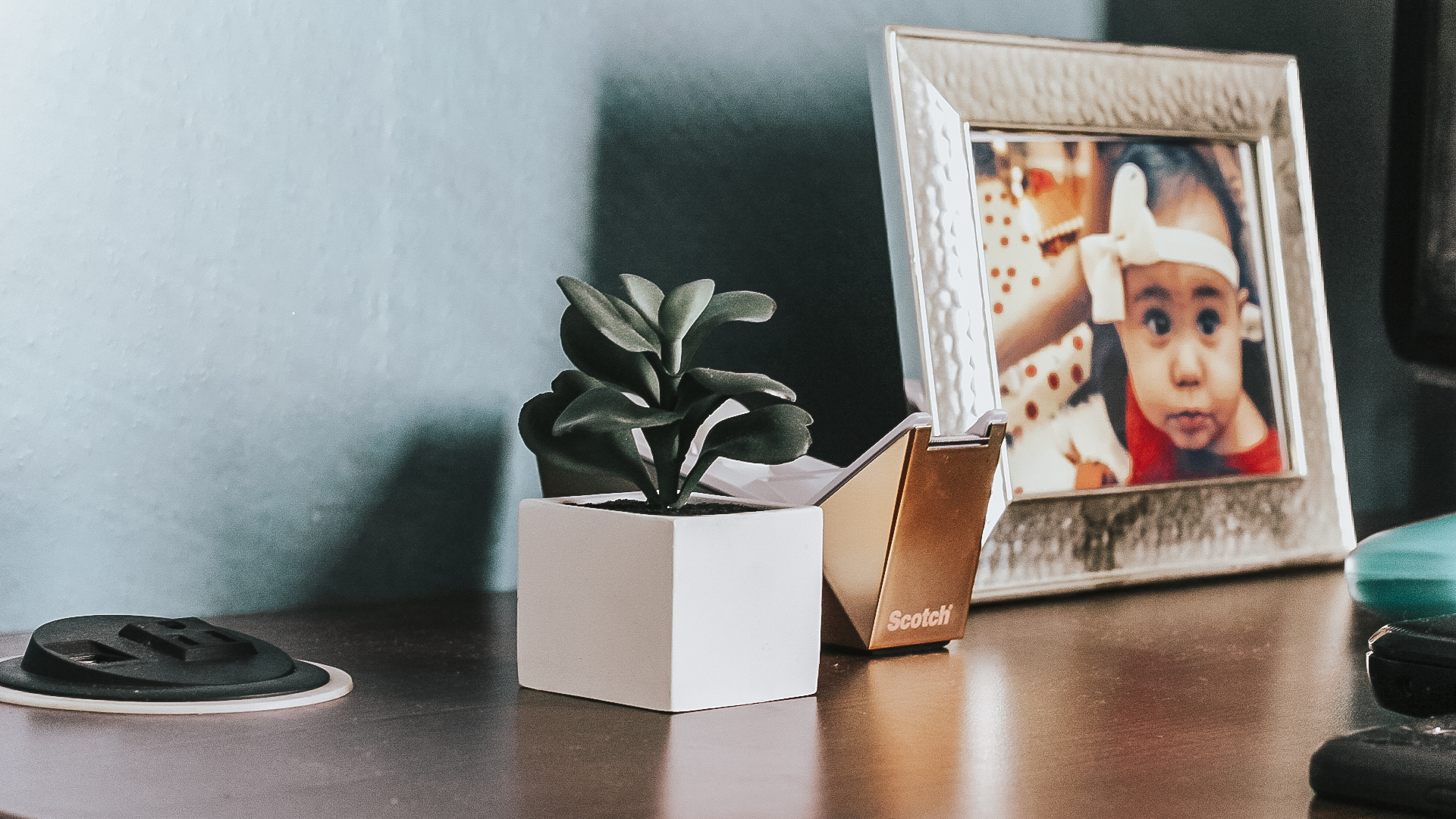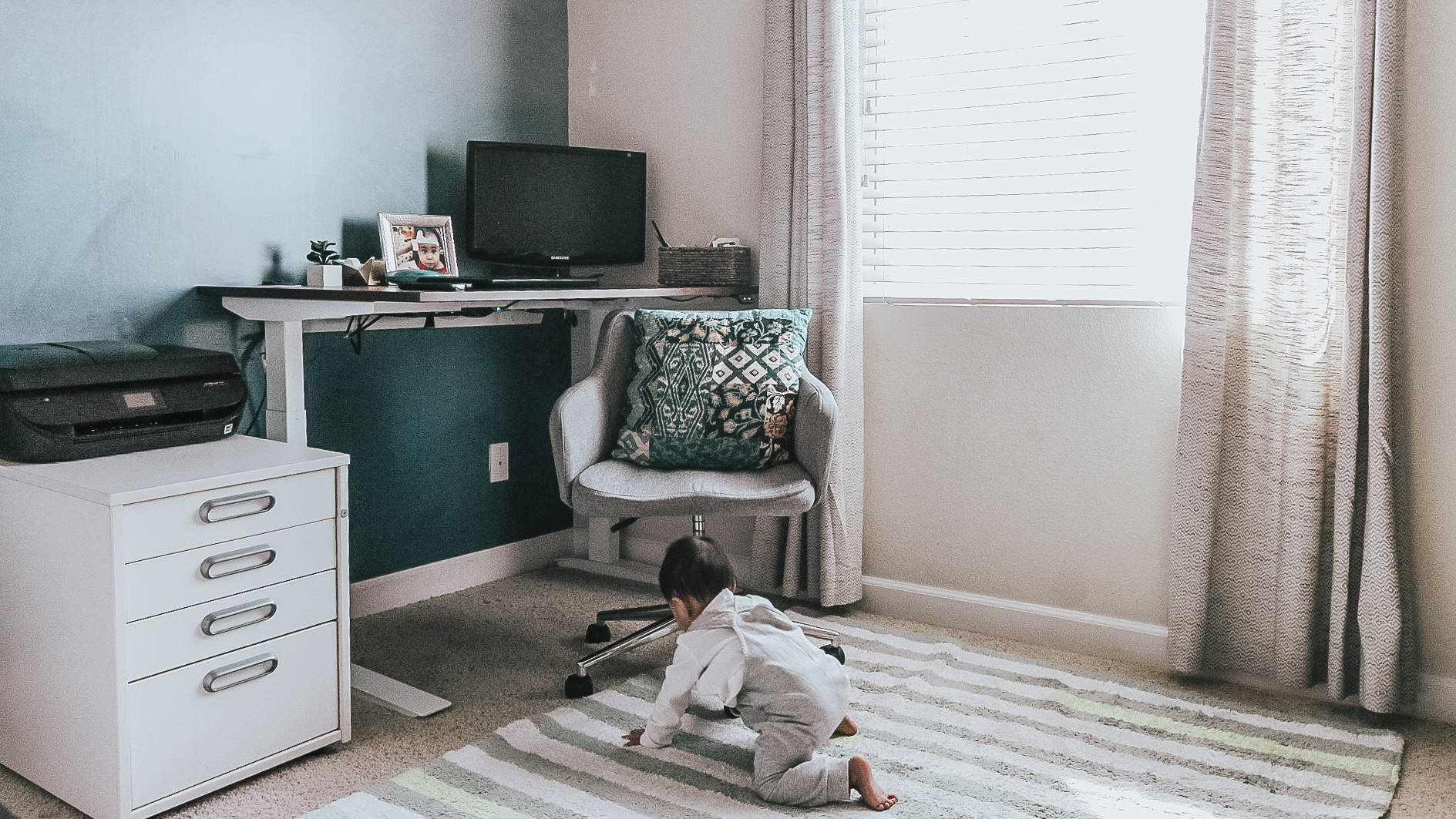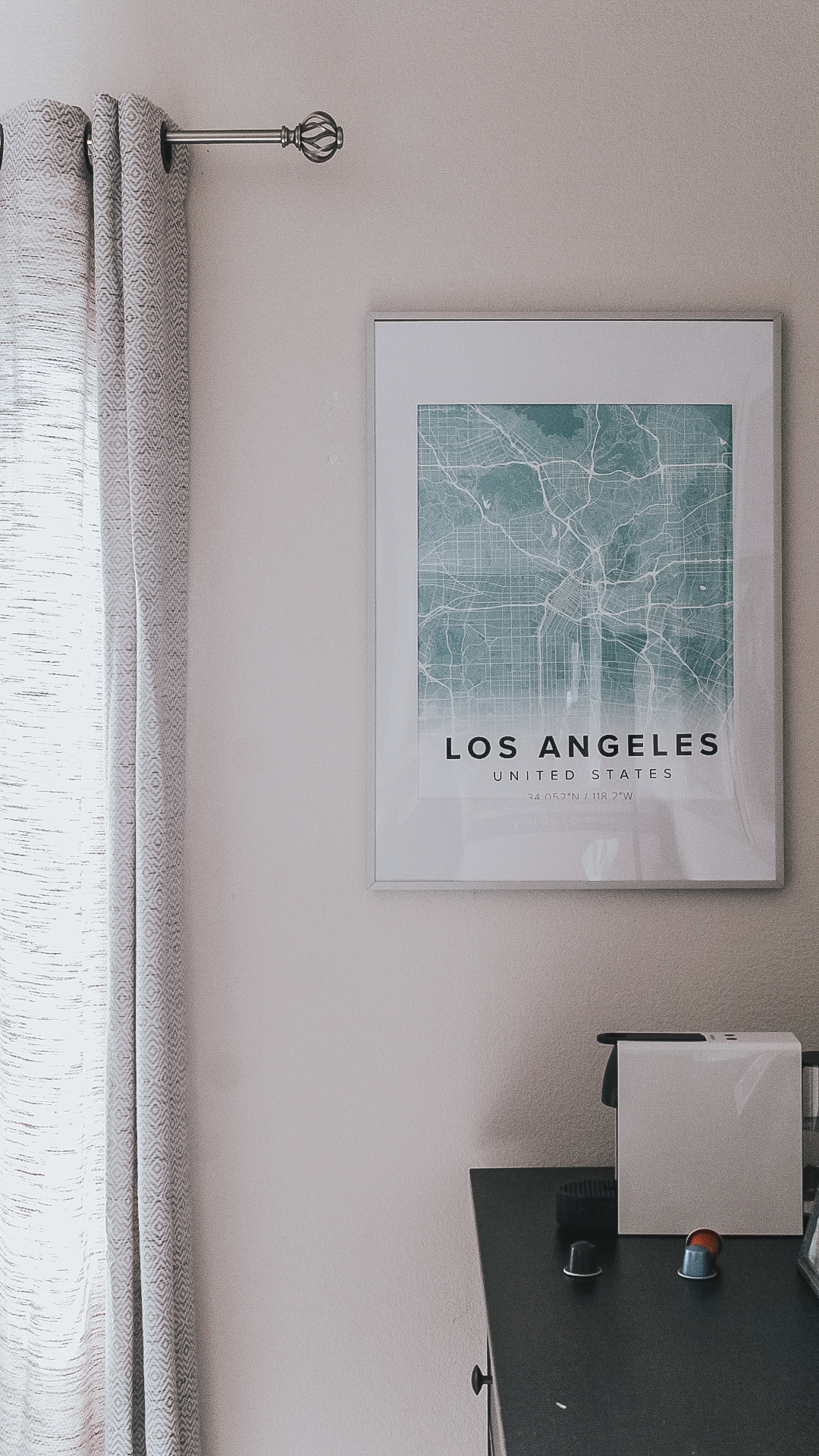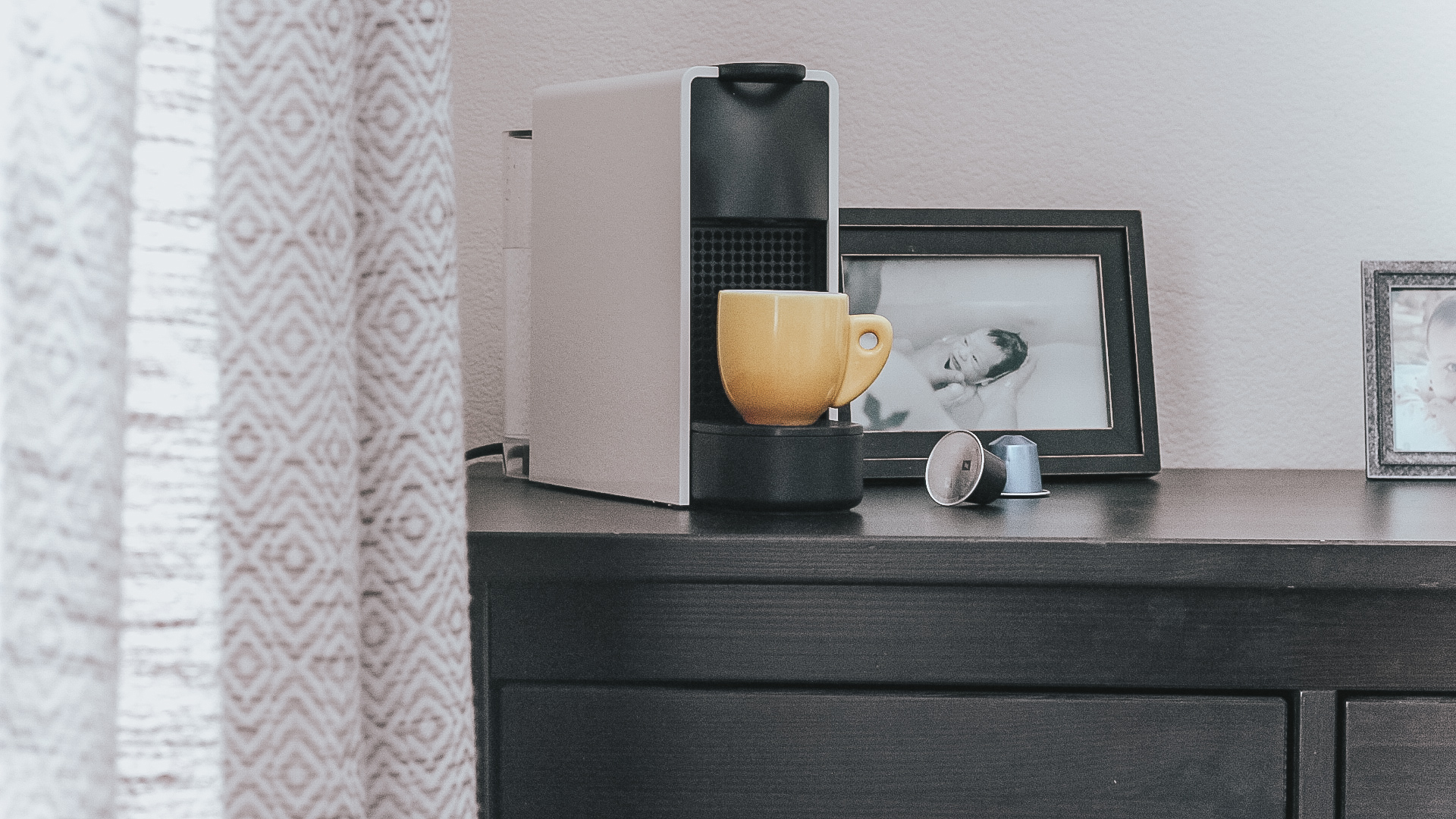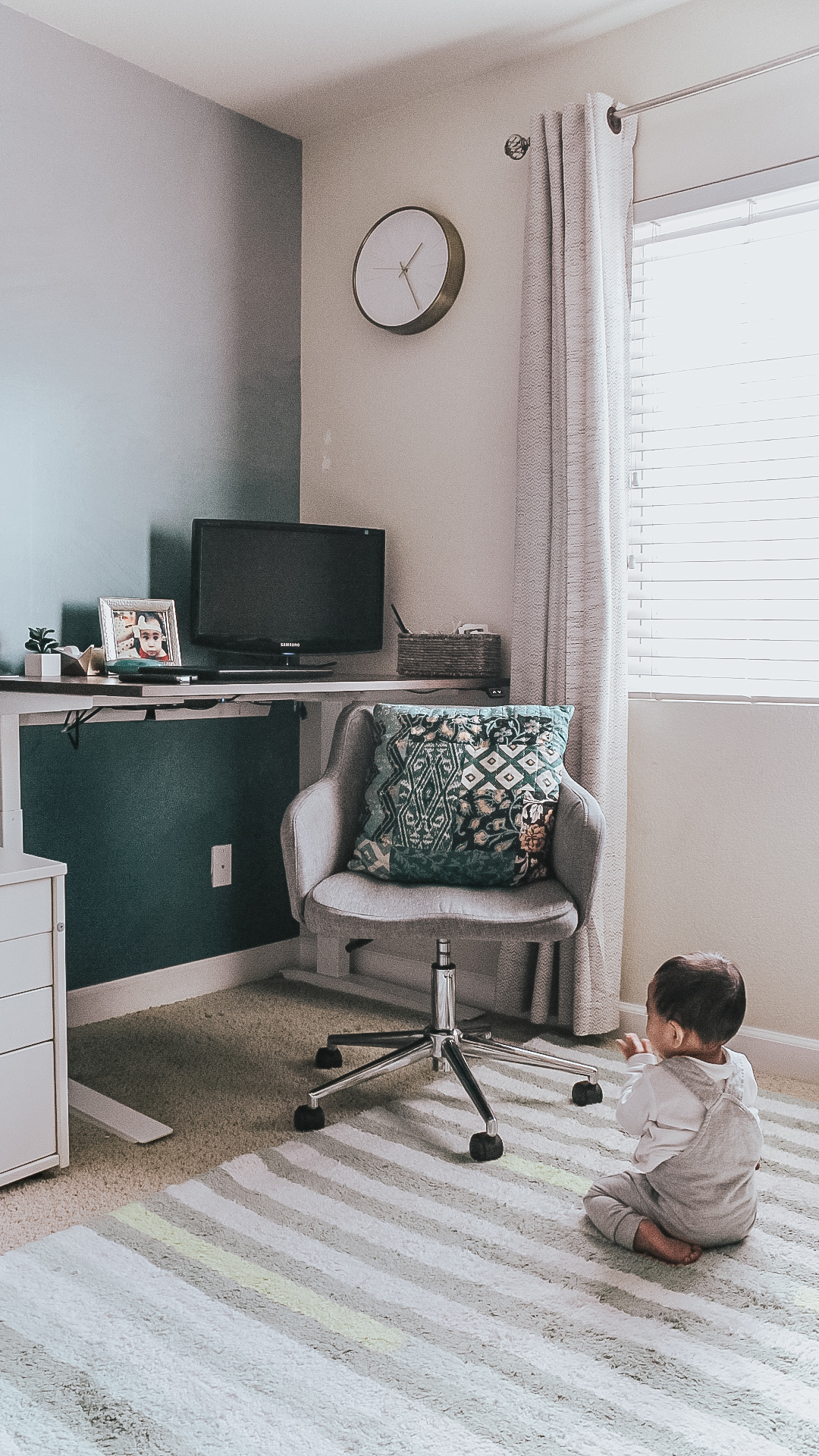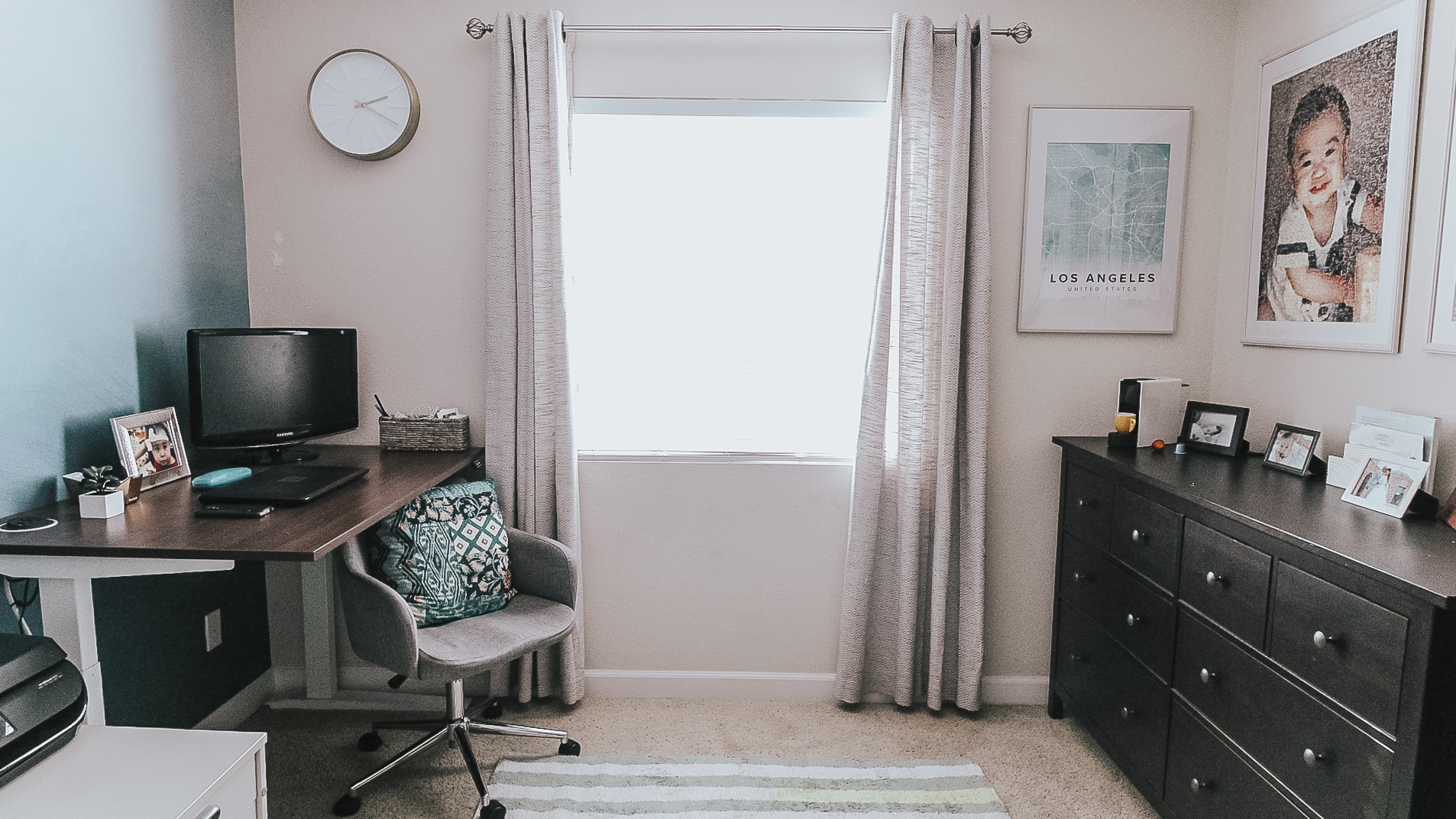 Now our family loves our coffee, well just Jezriel and I for now. I can't tell you how much I see Jezriel rushing downstairs before a call to grab a quick espresso. So I thought it would be cool to include a mini espresso machine in his office.
Plus adding minimal decor pieces to tie everything together like a wall clock, a few framed photos of the kids and us on display. Then a decor pillow for the chair and rug, oh you can't for get about curtains, but that was already there. Every rug we have in each space of our home is from Lorena Canal because I love that I can throw it into the washer!
If you don't work from home, do you have a space for a hobby of yours?
Instagram //Facebook // Twitter // Pinterest
Disclosure: Cherishing Life's Sprinkles is a participant in the Amazon Services LLC Associates Program, an affiliate advertising program designed to provide a means for sites to earn advertising fees by advertising and linking to Amazon properties including Amazon.com. This post may contain affiliate links that earn me a small commission, at no additional cost to you. I only recommend products I use and love.