I listed a couple of these essentials in my birth center bag post and thought to do a separate post on my postpartum must haves. Oh and pardon me ahead of time if my words are a bit jungled. The newborn wakings (every 2.5 hrs) is starting to take a toll and extra coffee in the day is needed now.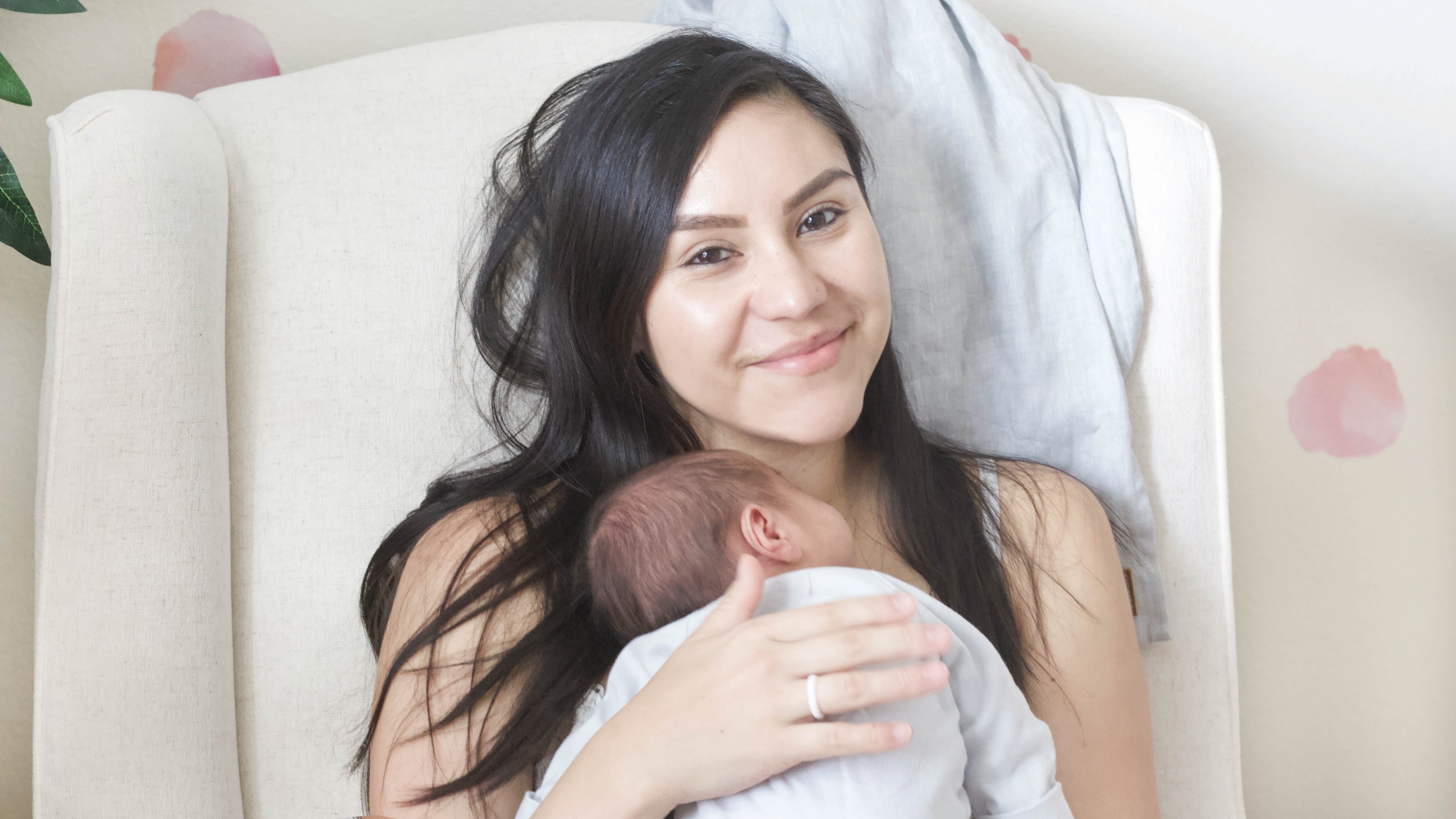 Something comfortable, easy to throw on and even nurse in is key, I prefer nursing chemises.
Belly Wrap + Shaping and Firming Oil:
My midwife helped me put on my belly wrap before heading home. I used a similar one after Cataleya's birth, however I liked this one a lot better. It just felt like this had much more coverage. I also used a belly shield to wear underneath it.
I also started adding a shaping oil from Erbaviva to my daily routine and soon will be using their firming oil.
Always Discreet Boutique Undies:
My birth kit came with these maternity pads and mesh undies, but personally hated dealing and repositioning those pads. So I had Jezriel (thanks love) pick these up at Target, let me tell you… best investment and plus they are thinner.
I'm officially a huge fan of Friday Baby Mom Washer! Their sprout is angled and that's what makes a huge difference. It even comes with a travel bag, and don't worry the sprout is retractable for on the go.
First time using this and wish I had this before. The coolness feels amazing and the cucumber scent it light. Plus when you feel you don't need it, it says you can use has a toner, which I totally did.
So glad I purchased this! I even bought another one so I could rotate out in the middle of the night. Especially when my milk came in, I was leaking like crazy (still am) and didn't want to sleep on a wet surface.  I think Enzo reaps the benefits of a "milk bath" in bed…haha j/k, poor lil guy.
I got four pairs, to wash, switch out, and not to worry about having any on hand. I used these before and loved how these are contoured so they don't show under clothing. An great perk is that these are washable and really held up even when and while my milk supply is still regulating.
What were your essentials?

Instagram //Facebook // Twitter // Pinterest
Disclosure: Cherishing Life's Sprinkles is a participant in the Amazon Services LLC Associates Program, an affiliate advertising program designed to provide a means for sites to earn advertising fees by advertising and linking to Amazon properties including Amazon.com.
This post may contain affiliate links that earn me a small commission, at no additional cost to you. I only recommend products I use and love.