She had her first few licks of ice cream and instantly fell in love! Just like her daddy, she's loving every flavor.
While at the mall shopping for some summer outfits we spotted an ice cream shop so her and her daddy shared some sweetness. The waffle cone was too big for her so he broke off the top and gave her the bottom portion with some scooped up flavors.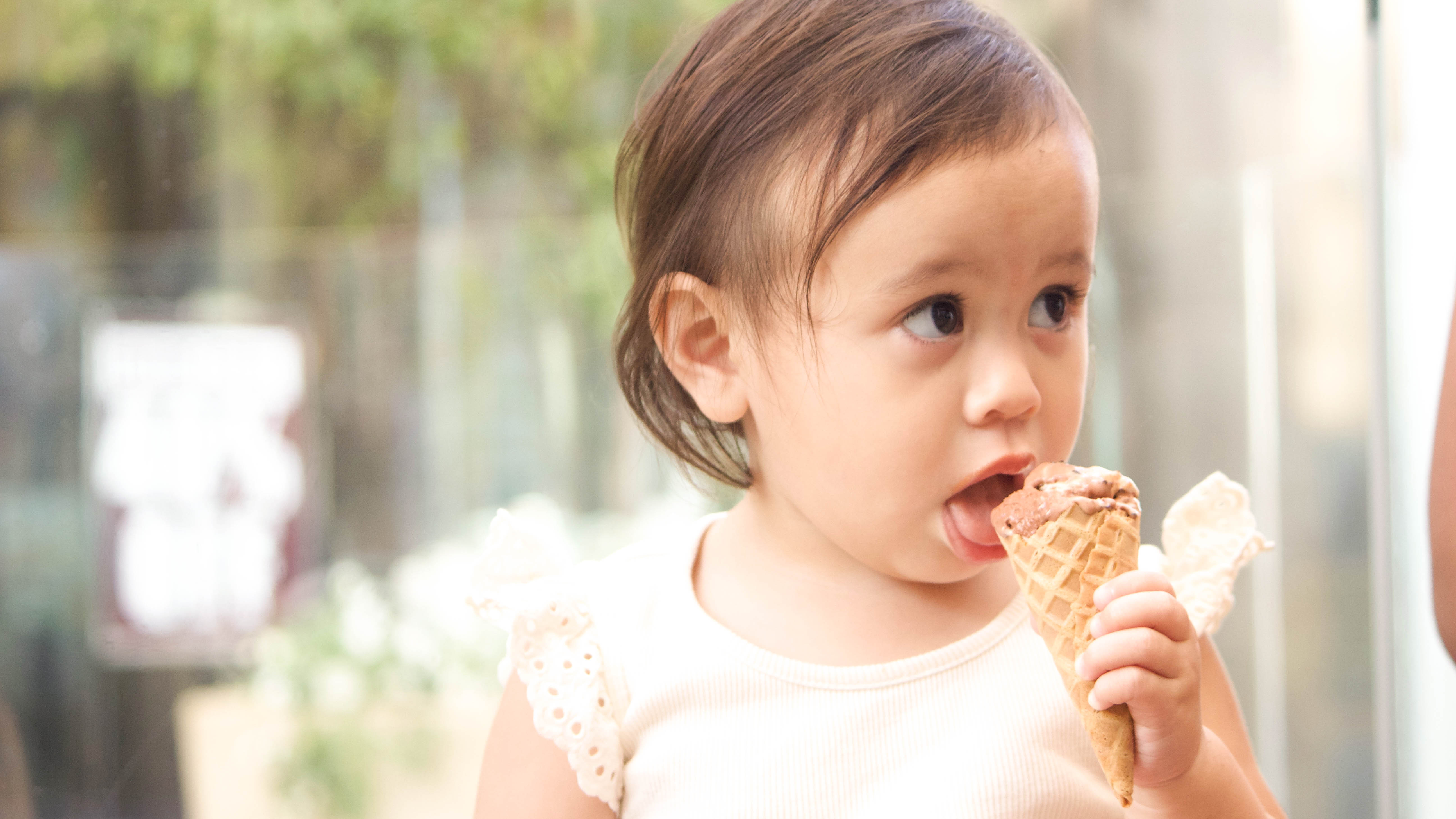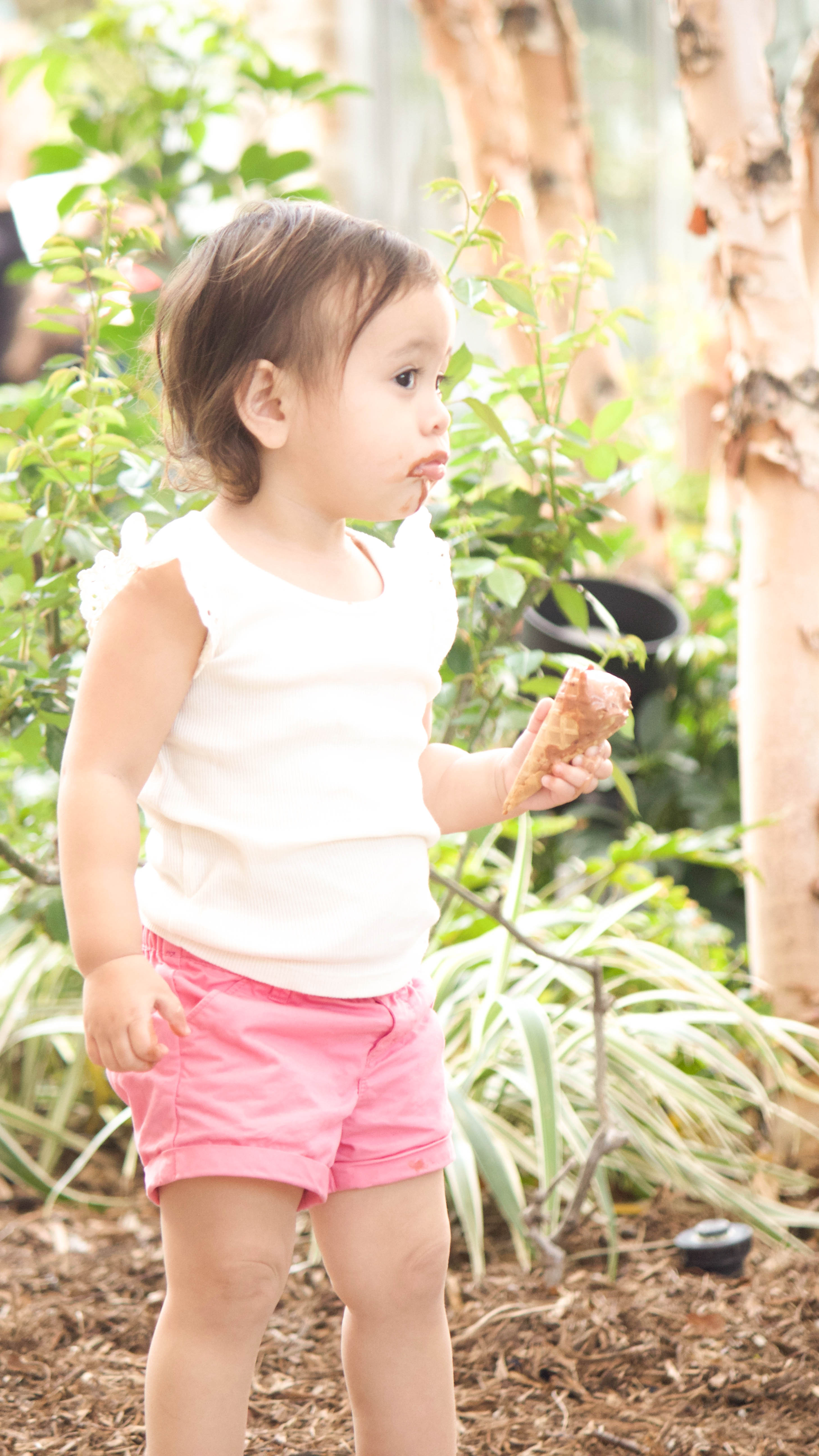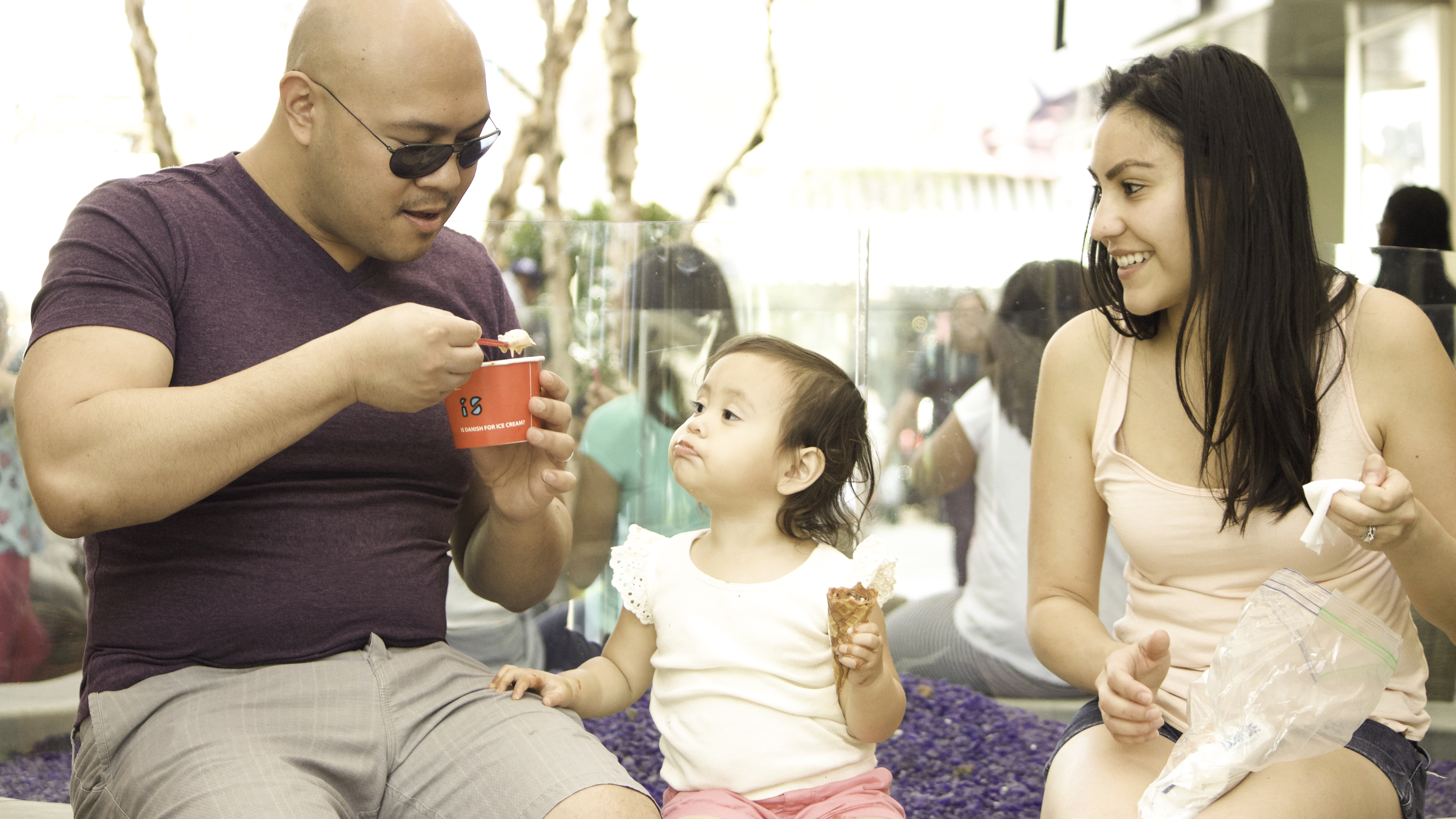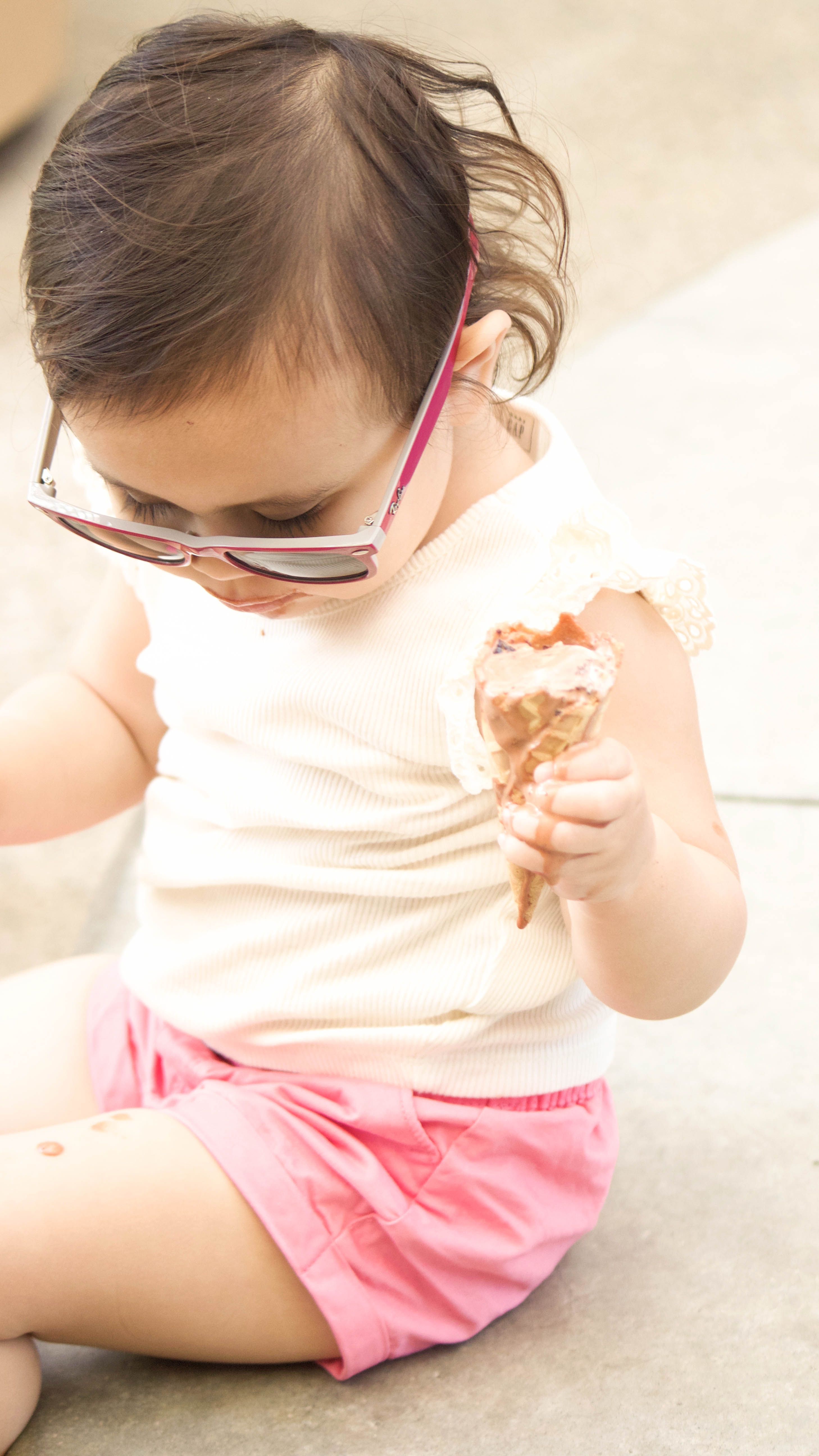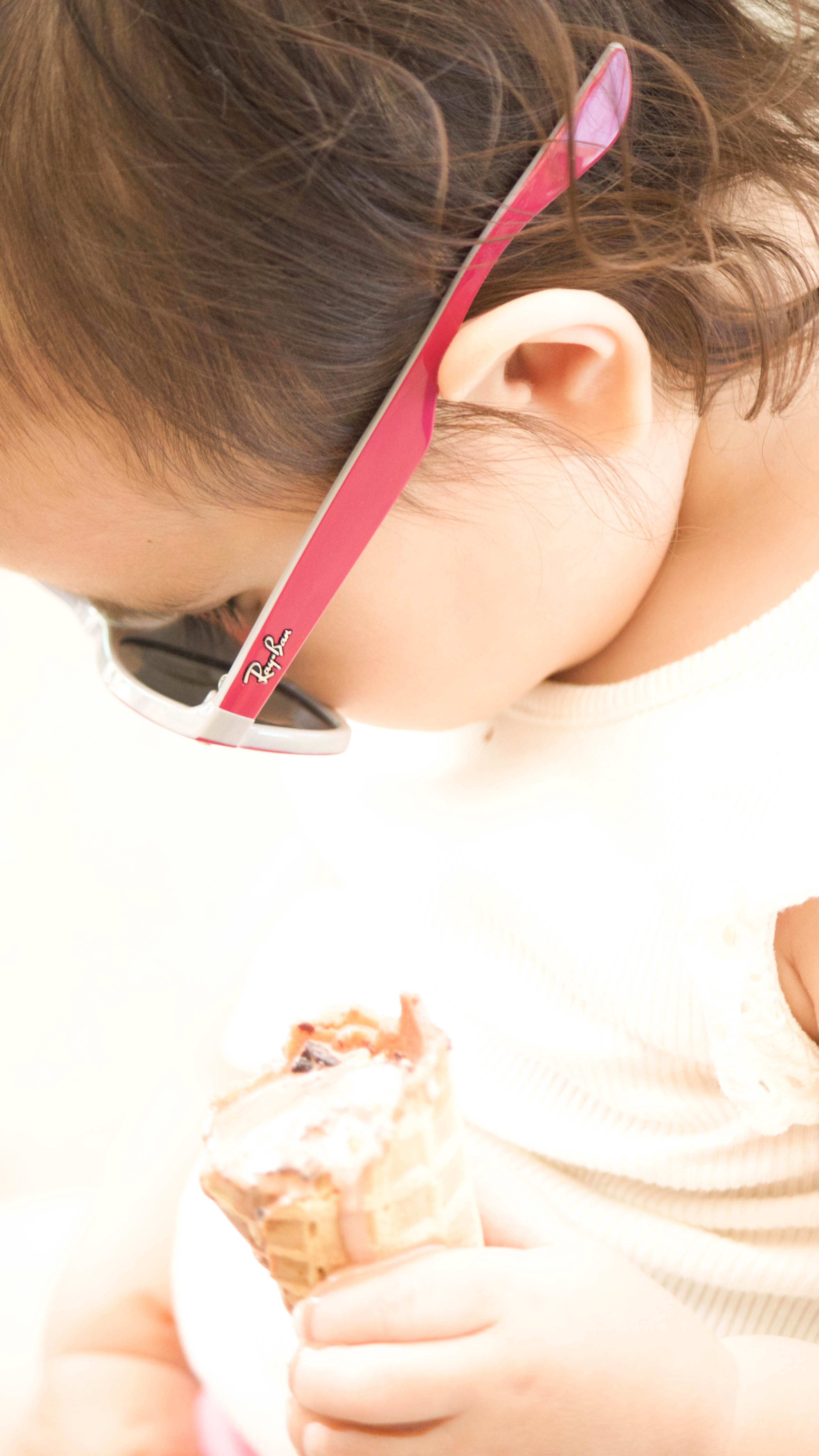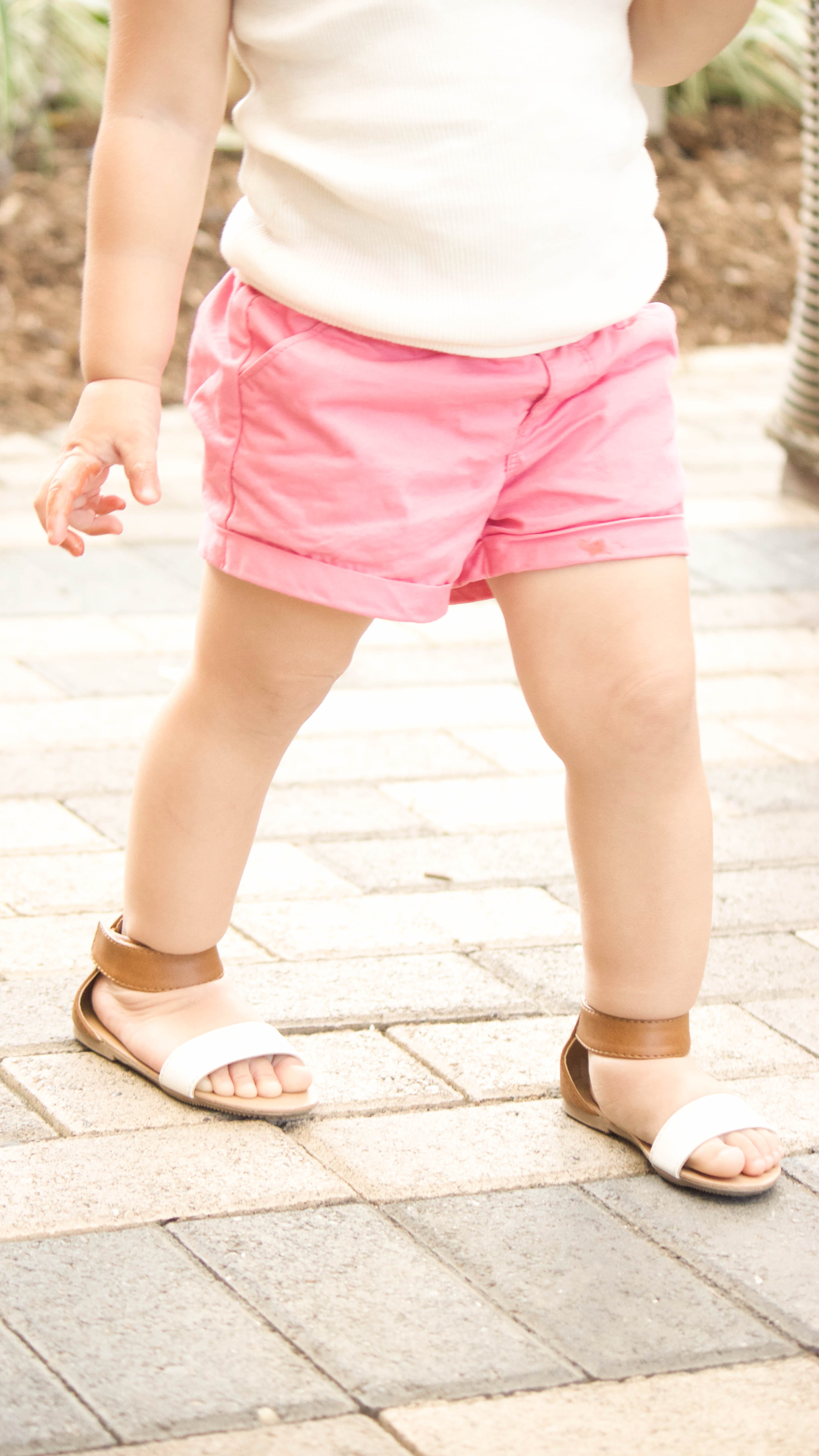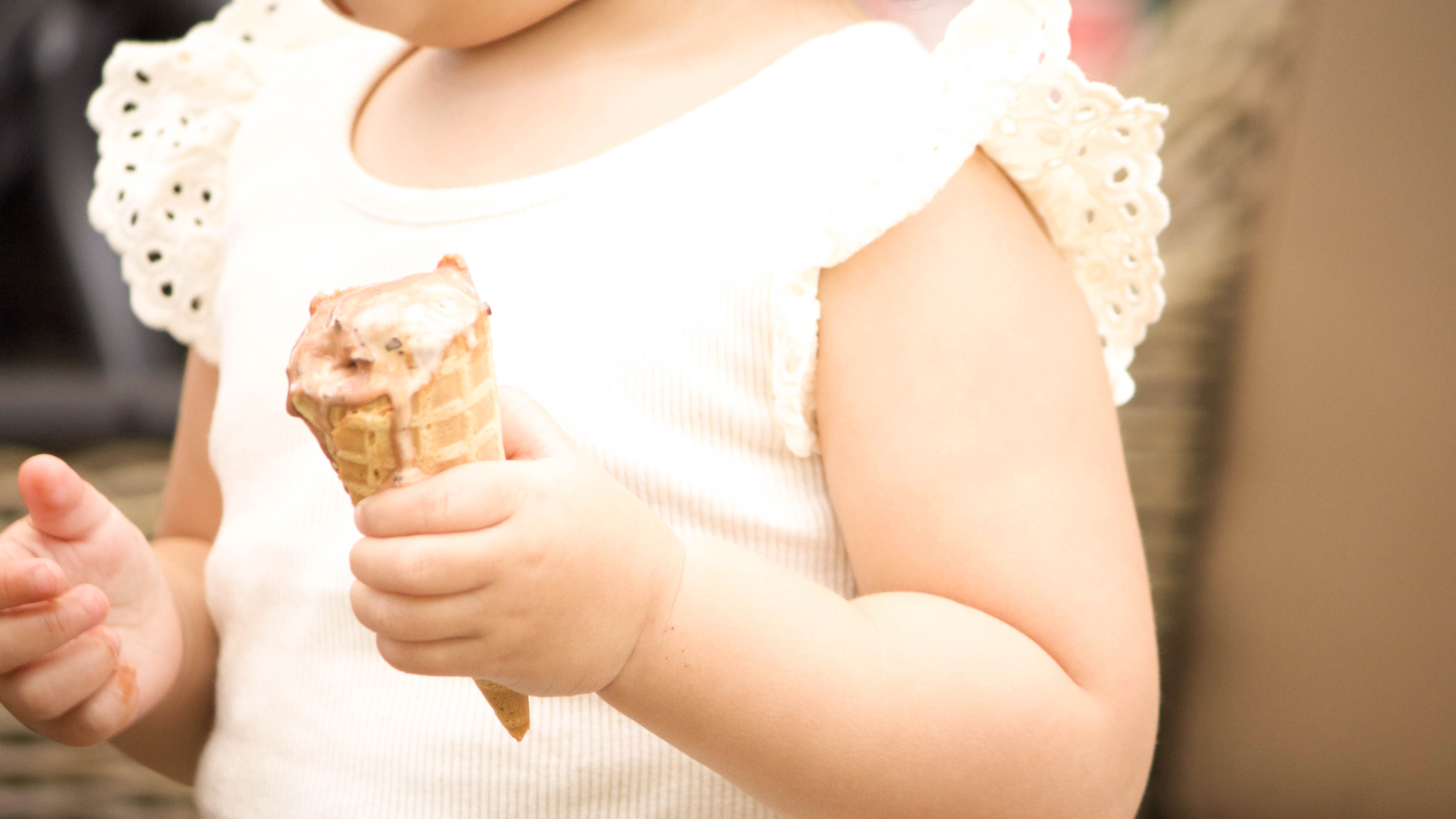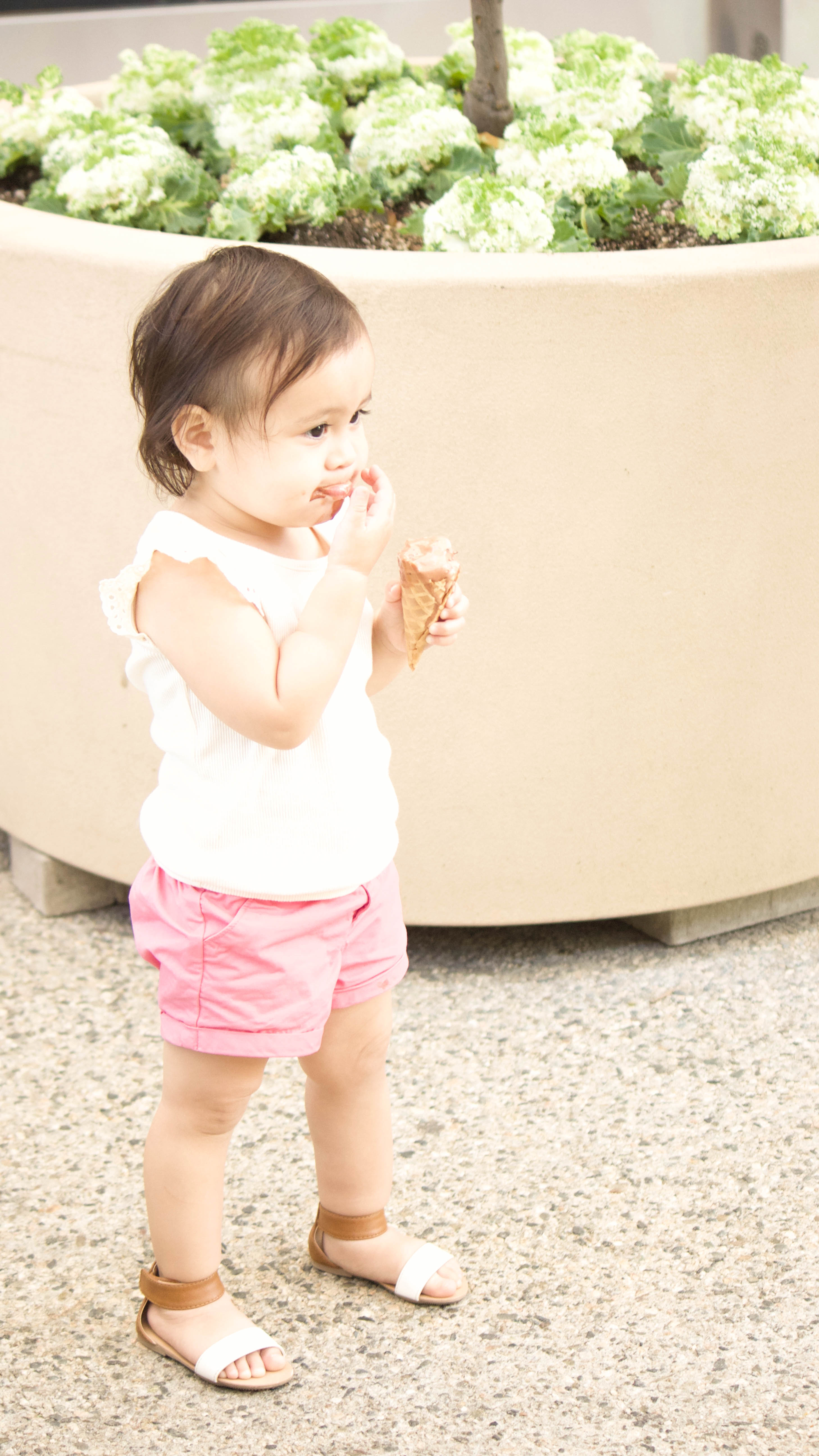 It was a pretty warm afternoon and she got so messy with the ice cream dripping down her hands and onto her clothes. Of course I didn't bring an extra set of clothes, will I ever learn? It seems when I do bring extra clothes we don't need them and vise verse when I don't bring anything I suddenly need them.
None the less she enjoyed every bit of the ice cream plus I'm sure it cooled her down. What are you kids favorite flavors?
Instagram //Facebook // Twitter // Pinterest
Disclosure: Cherishing Life's Sprinkles is a participant in the Amazon Services LLC Associates Program, an affiliate advertising program designed to provide a means for sites to earn advertising fees by advertising and linking to Amazon properties including Amazon.com.
This post may contain affiliate links that earn me a small commission, at no additional cost to you. I only recommend products I use and love.