This weekend Cataleya got her first hair trim with me! I've desperately wanted her hair evened out and bangs trimmed… I didn't trust my own hands doing it.
You know what the hardest thing to find was a kids salon. Yes, there are tons, but honestly, the interiors just felt it bit overwhelming. I wanted alternative hair products that didn't contain all those nasty parabens, sulfates etc. this salon specifically uses R+Co. Plus I wanted Catalaya to see me get my hair trimmed by the same person so she would know what to expect.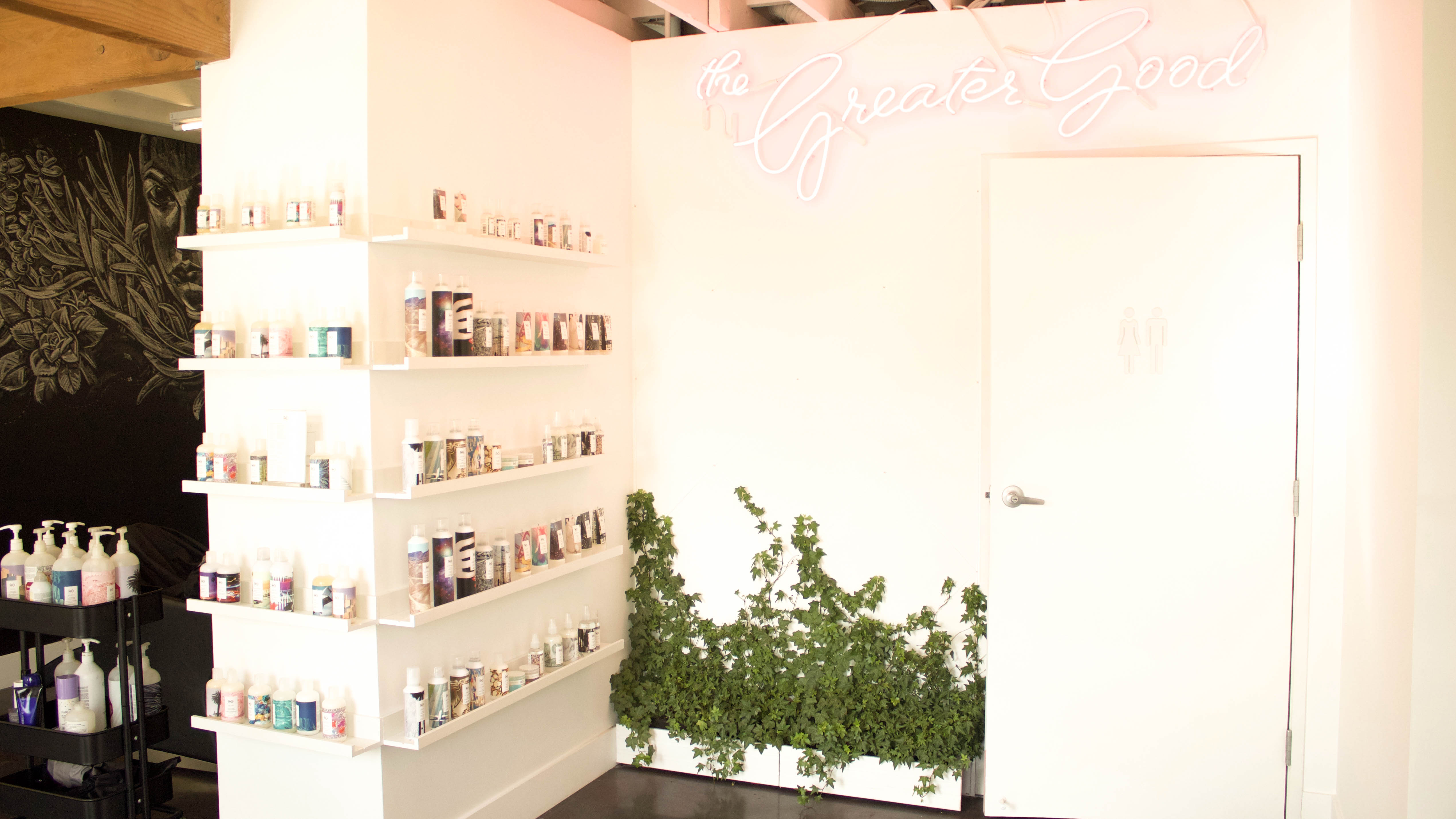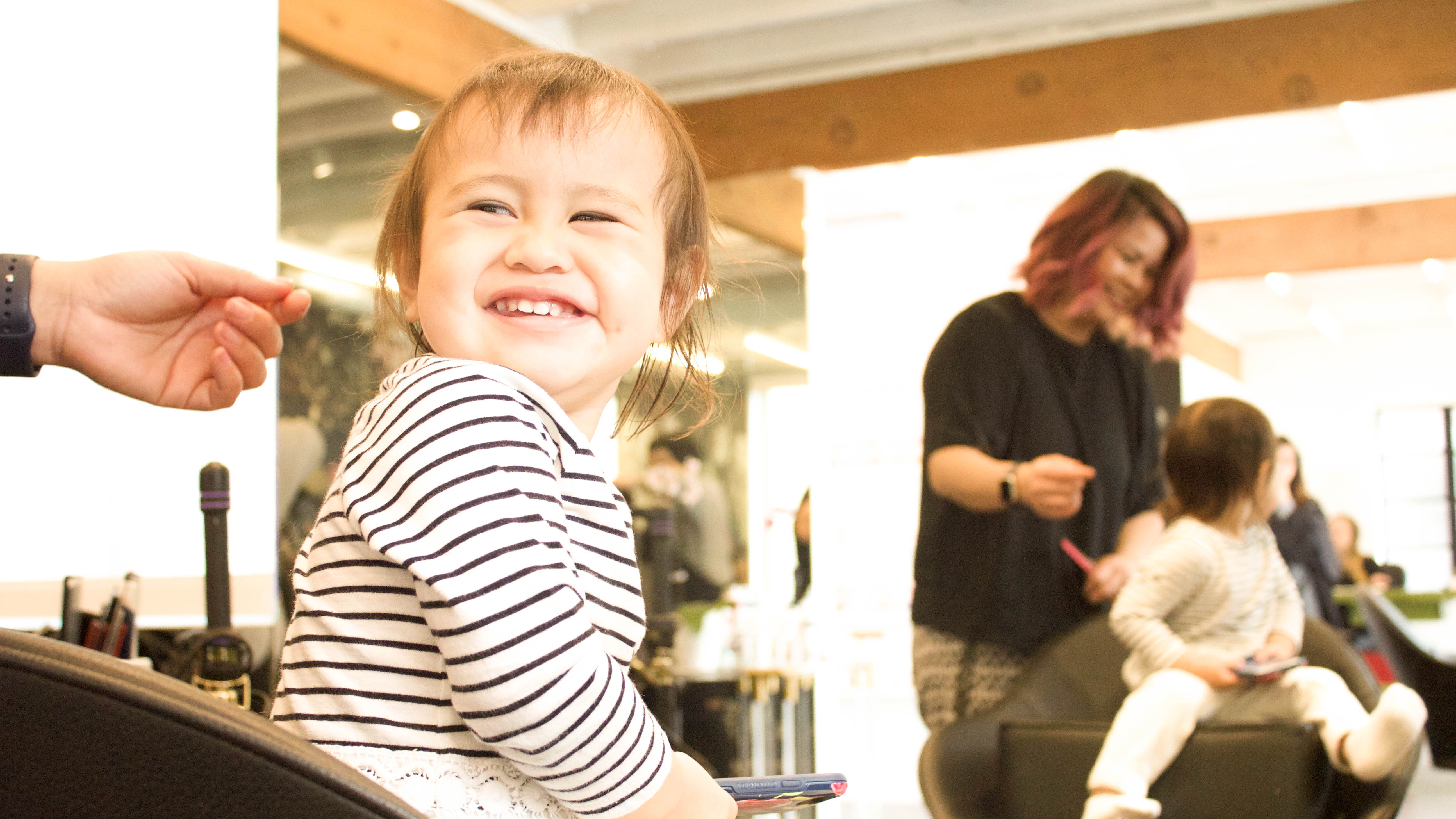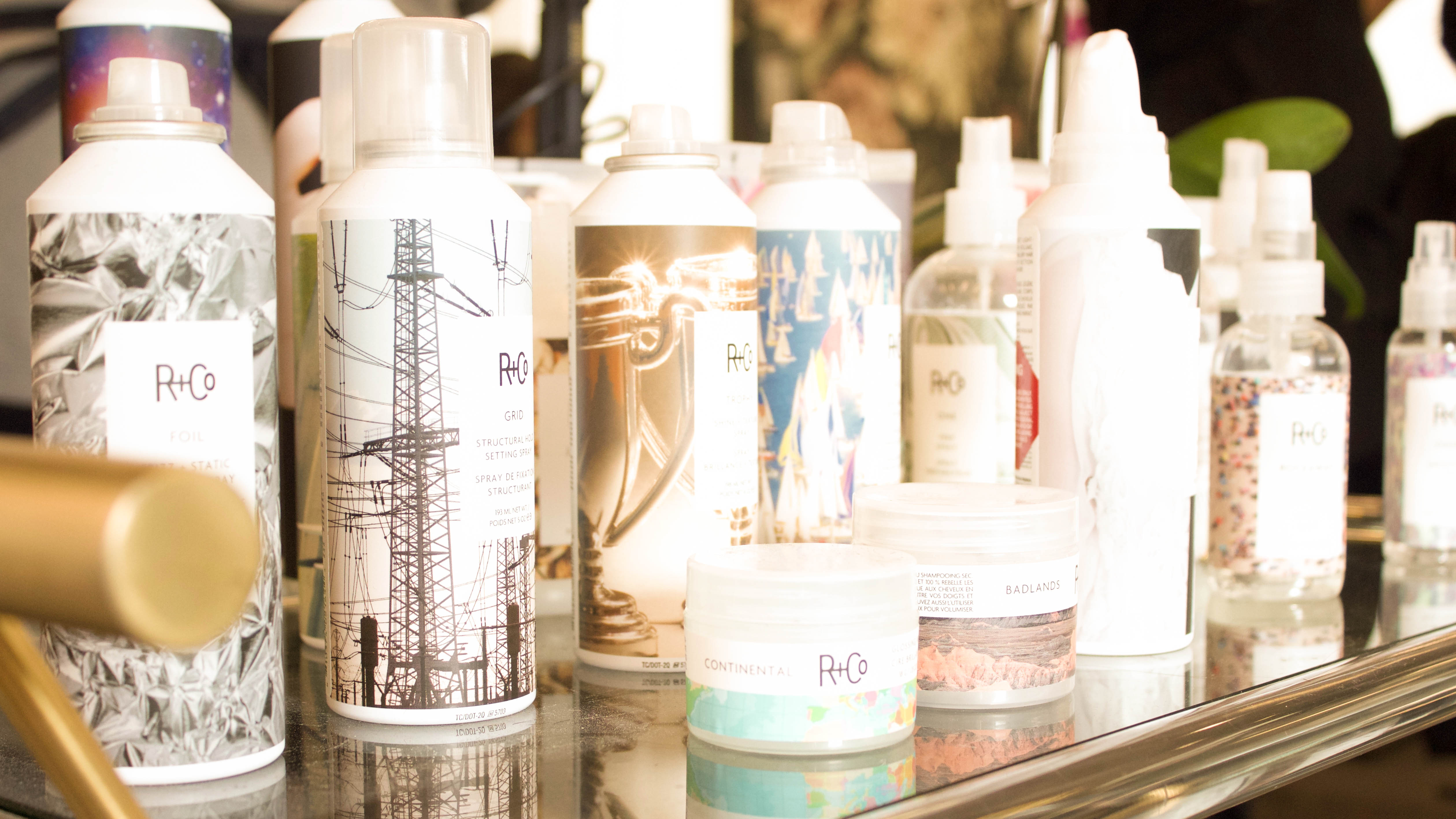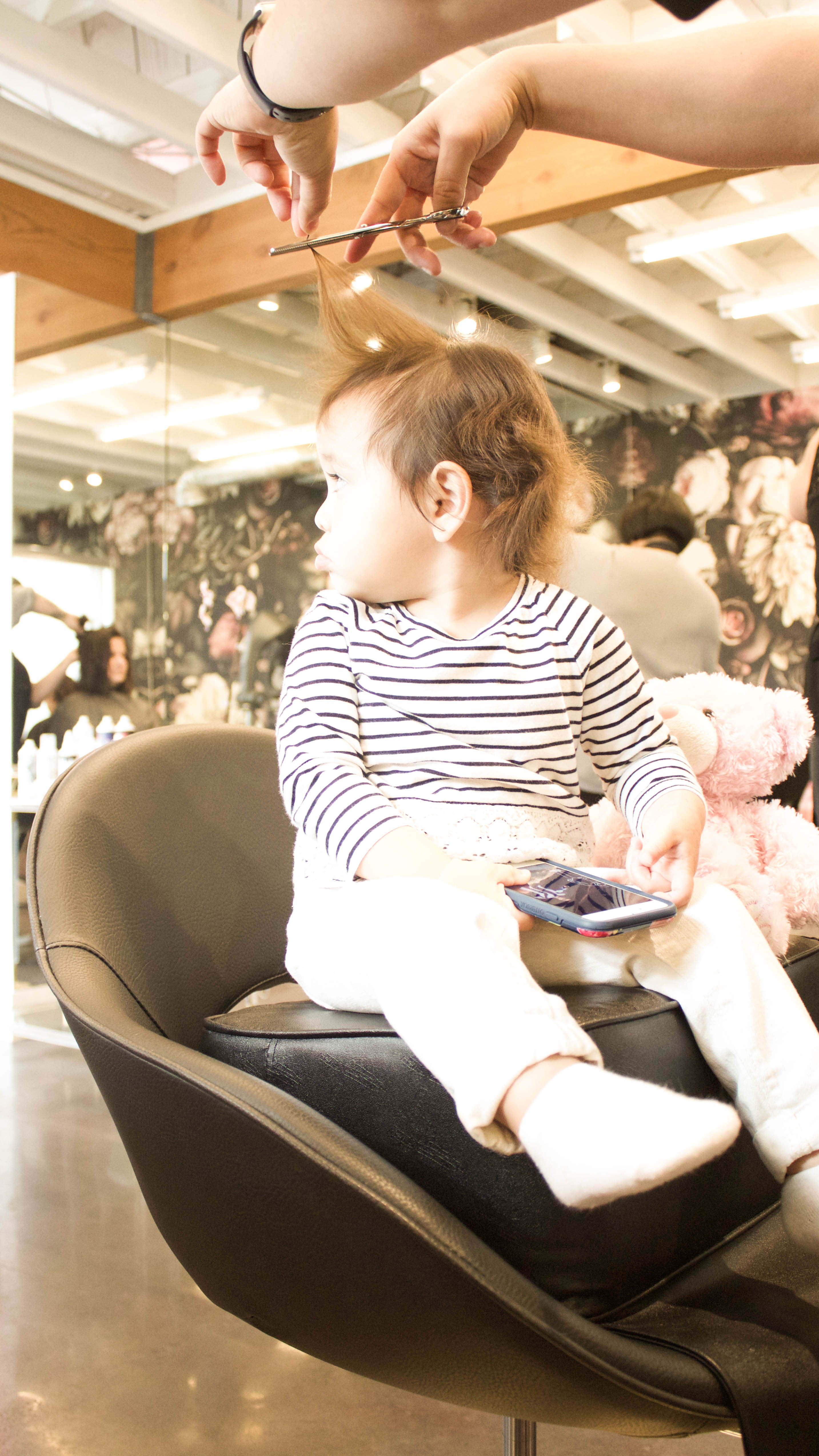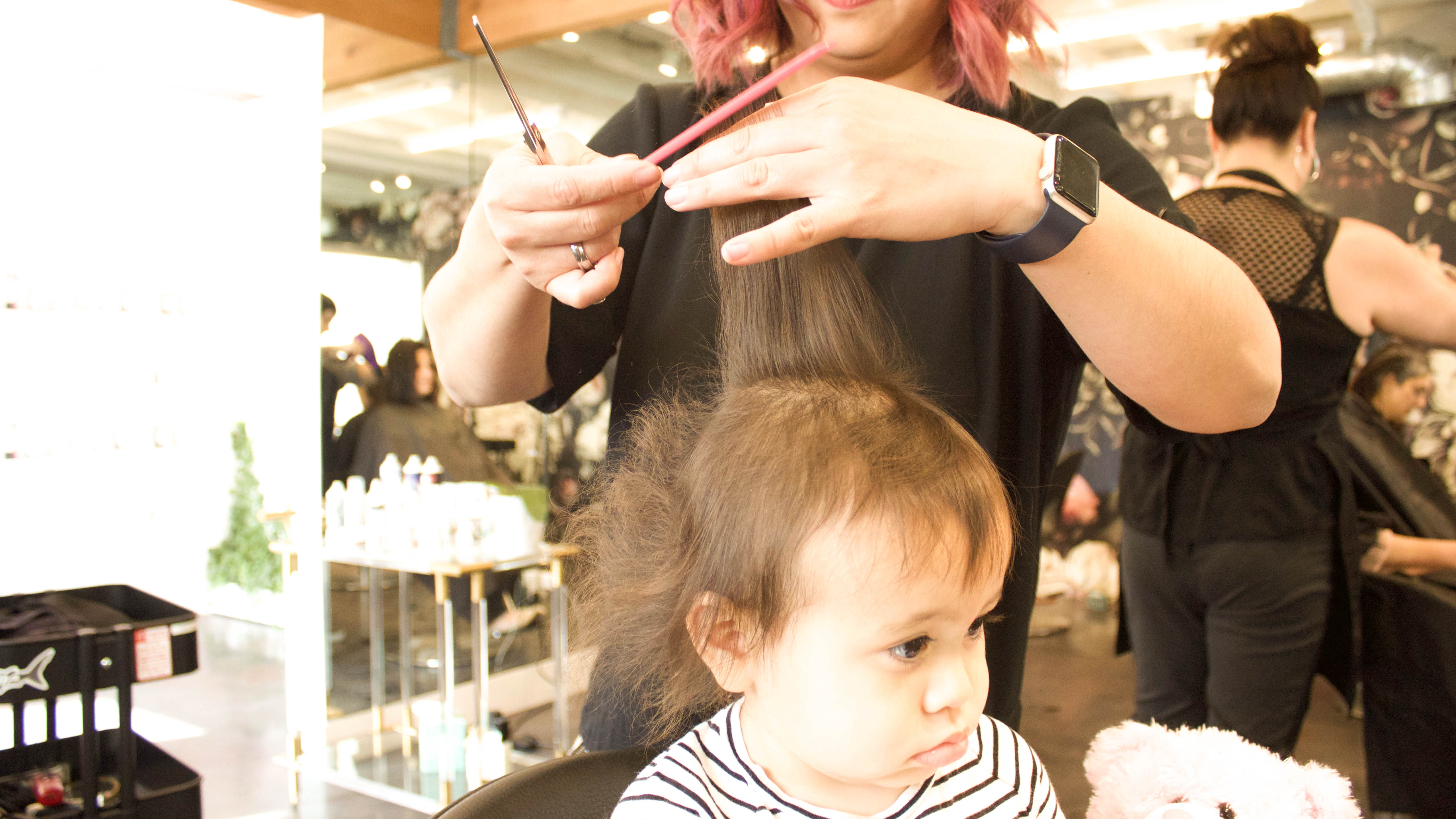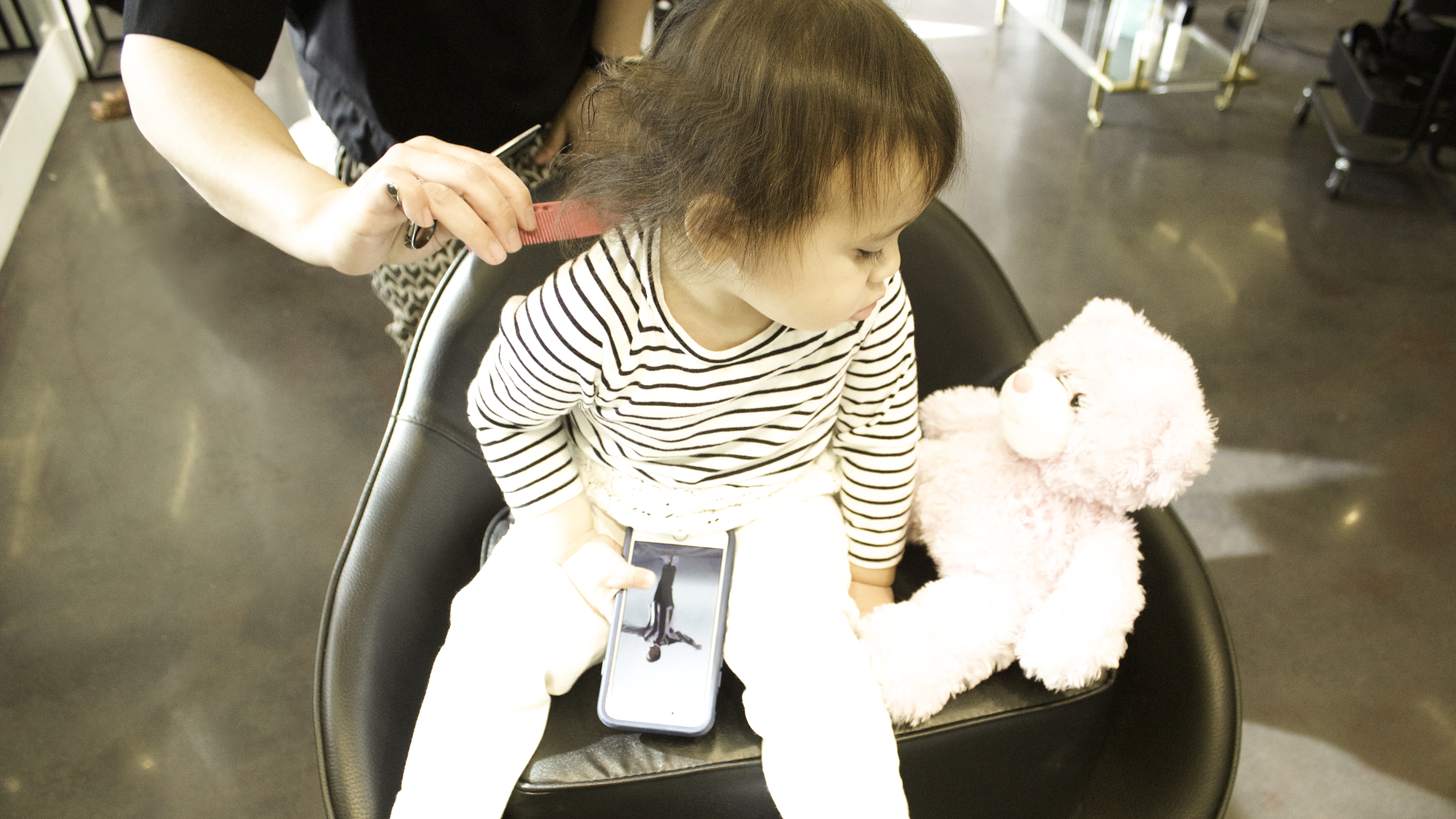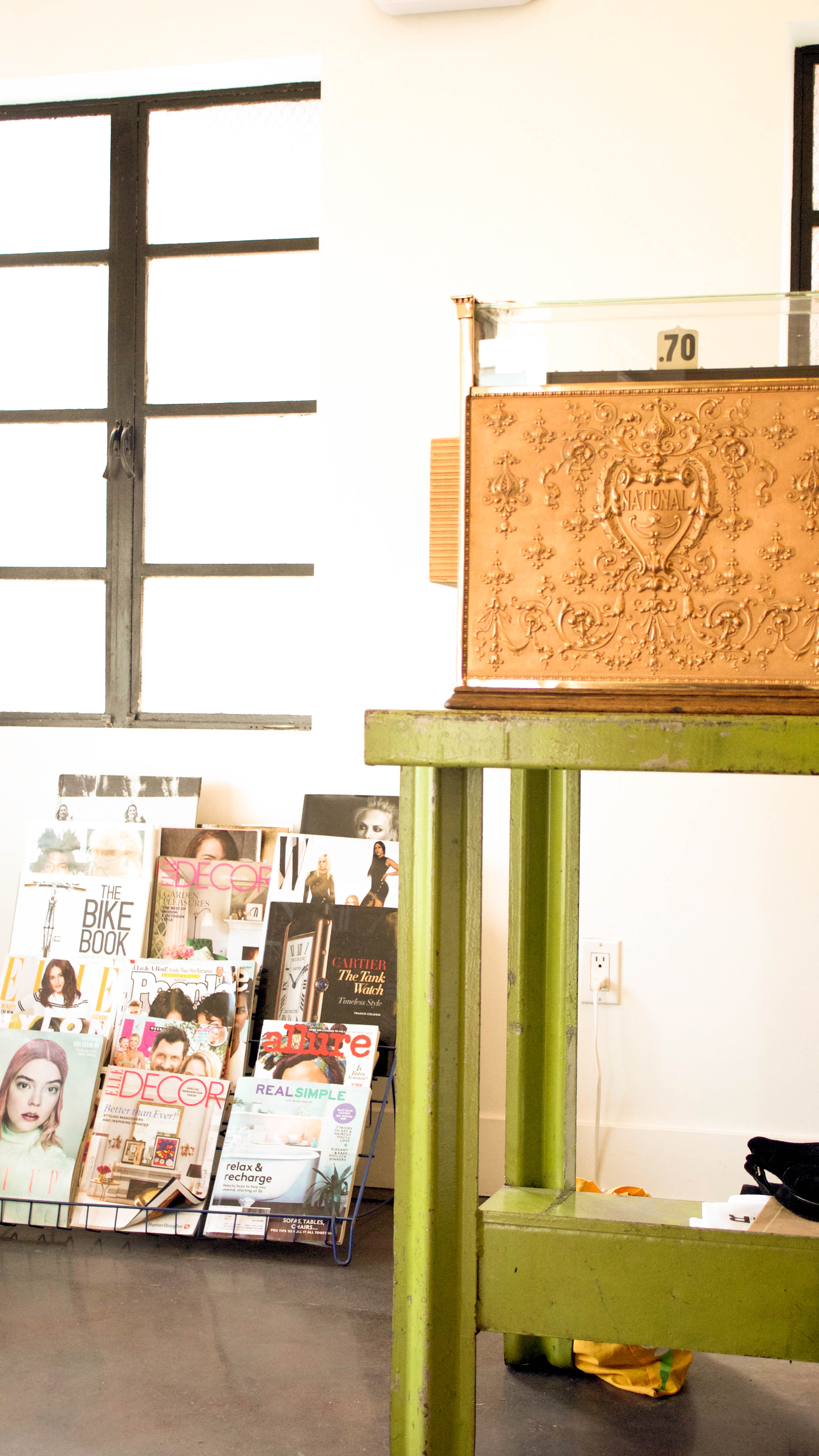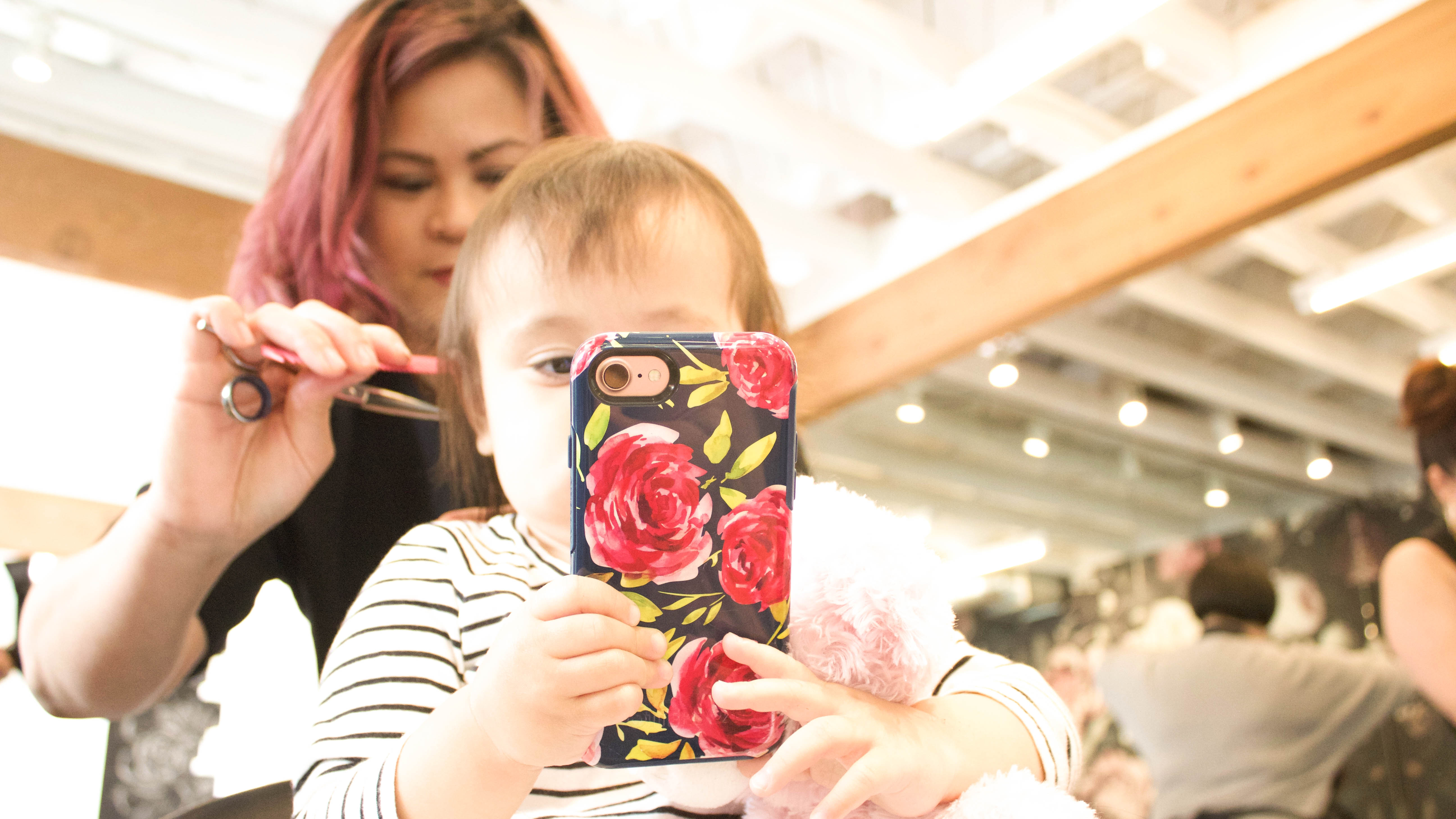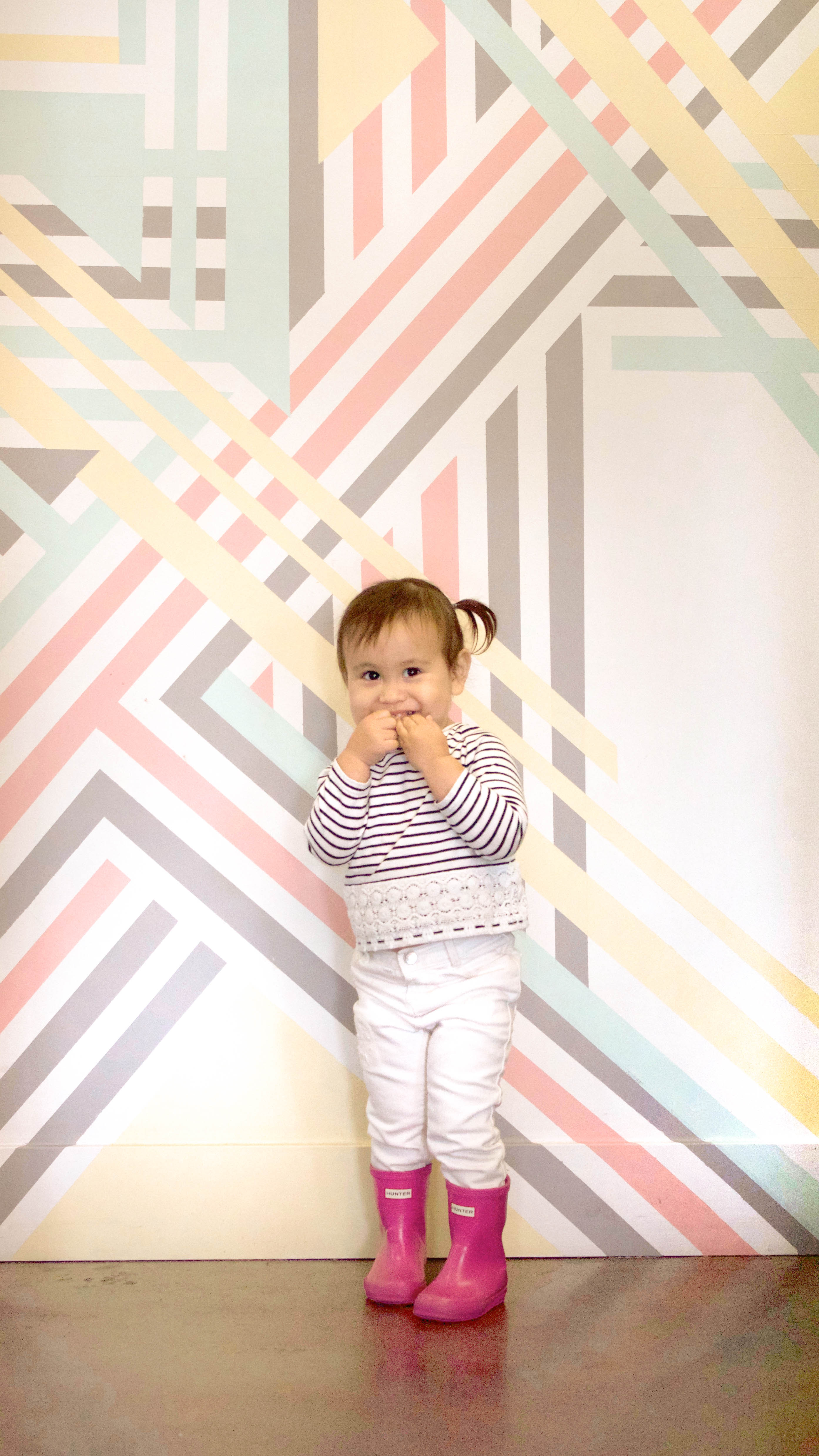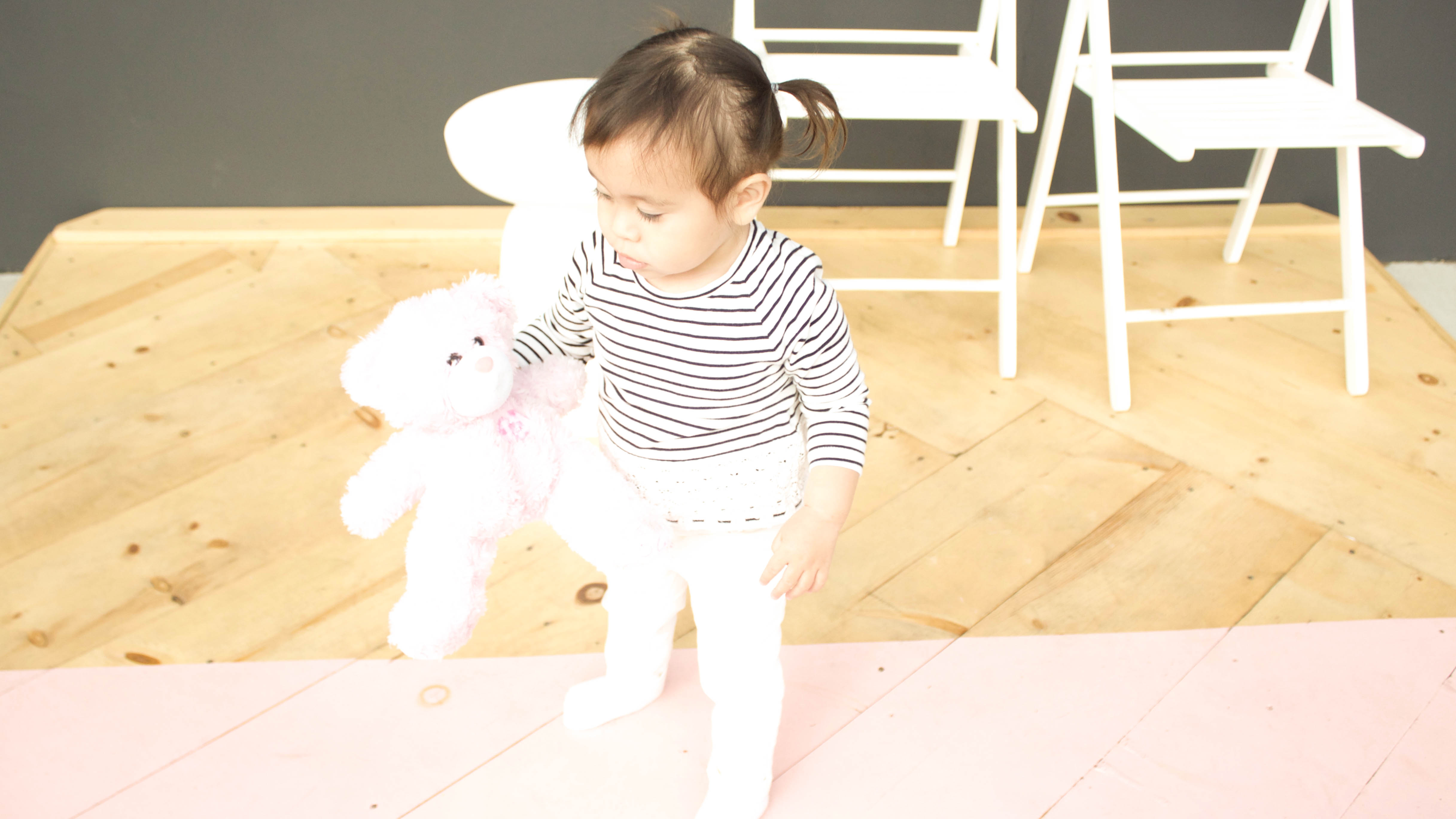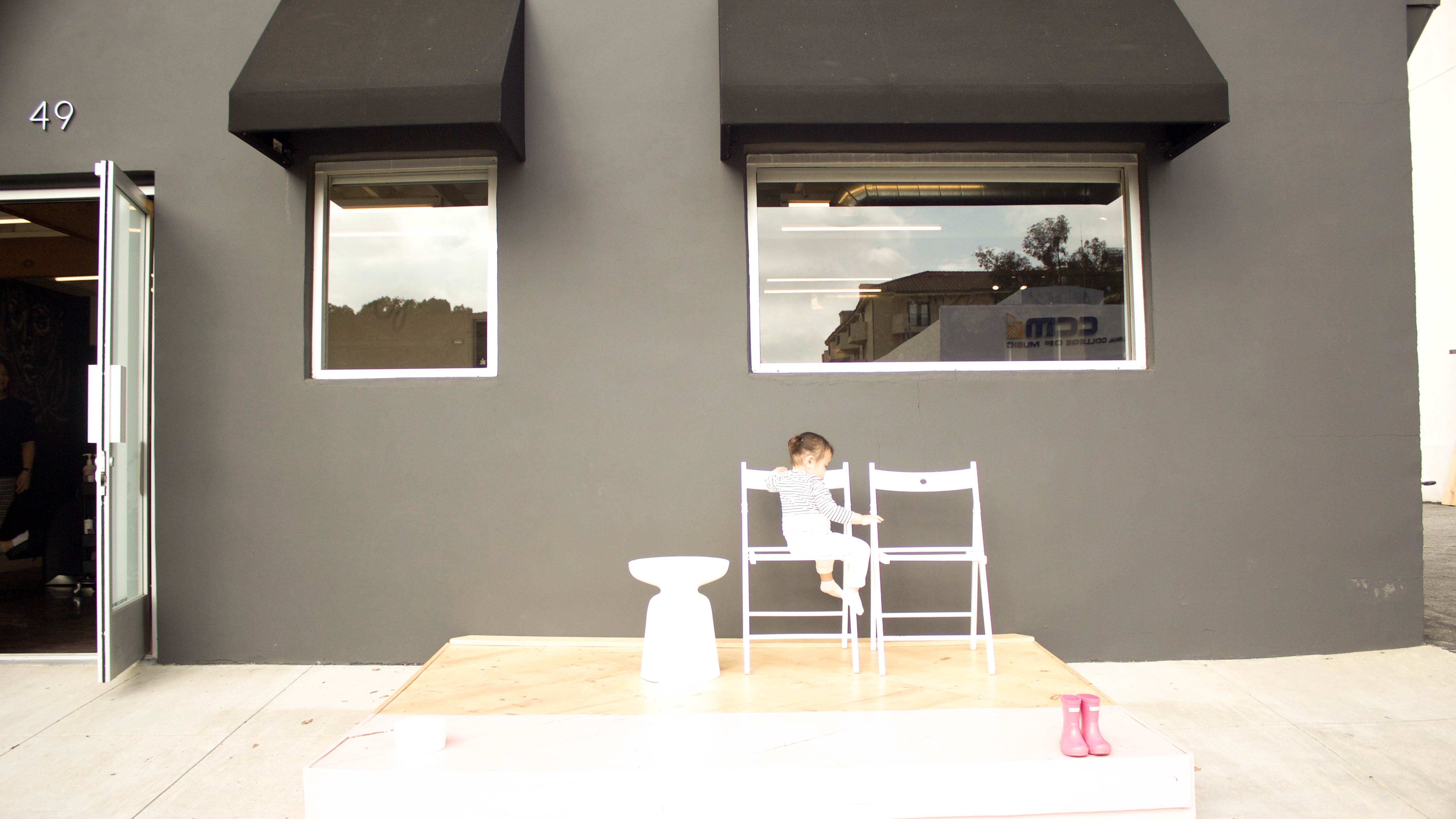 On Instagram I asked for help on this subject that triggered me to remember one my of college friends Sabrina who has been a long time hair stylist. I jokingly ask her to open a salon, and coincidently she did this past January in Pasadena. She even cuts children's hair, that's called the GREATER GOOD!!!
Just as planned she cut my hair first then Cataleya's. With a little Bruno Mars on my phone, her beebee next to her and of course kicked off her shoes. She was completely content watching Sabrina in front of her from the floor to ceiling mirrors. Cataleya did amazing, I couldn't believe it, and she even got attached to her new stylist.
What do you look for in a hair salon for your kids?
Instagram //Facebook // Twitter // Pinterest
Disclosure: Cherishing Life's Sprinkles is a participant in the Amazon Services LLC Associates Program, an affiliate advertising program designed to provide a means for sites to earn advertising fees by advertising and linking to Amazon properties including Amazon.com.
This post may contain affiliate links that earn me a small commission, at no additional cost to you. I only recommend products I use and love.