I was brightening up our dining space so it made sense to also do the same in our living area since they are adjacent to each other. The other challenge I had with the space besides the dark finishes were the wall heights. It gave the illusion of a bigger space but when selecting decor pieces the scale could of been really off if I wasn't careful.
The first thing I added was a rug, if you don't have one, I really suggest getting one because it really breaks up adjacent spaces. I avoided one for years, even though I know I needed one because of our dogs. Back in the day when our doggies were puppies they literally thought my rugs were grass and I was scared of the clean up!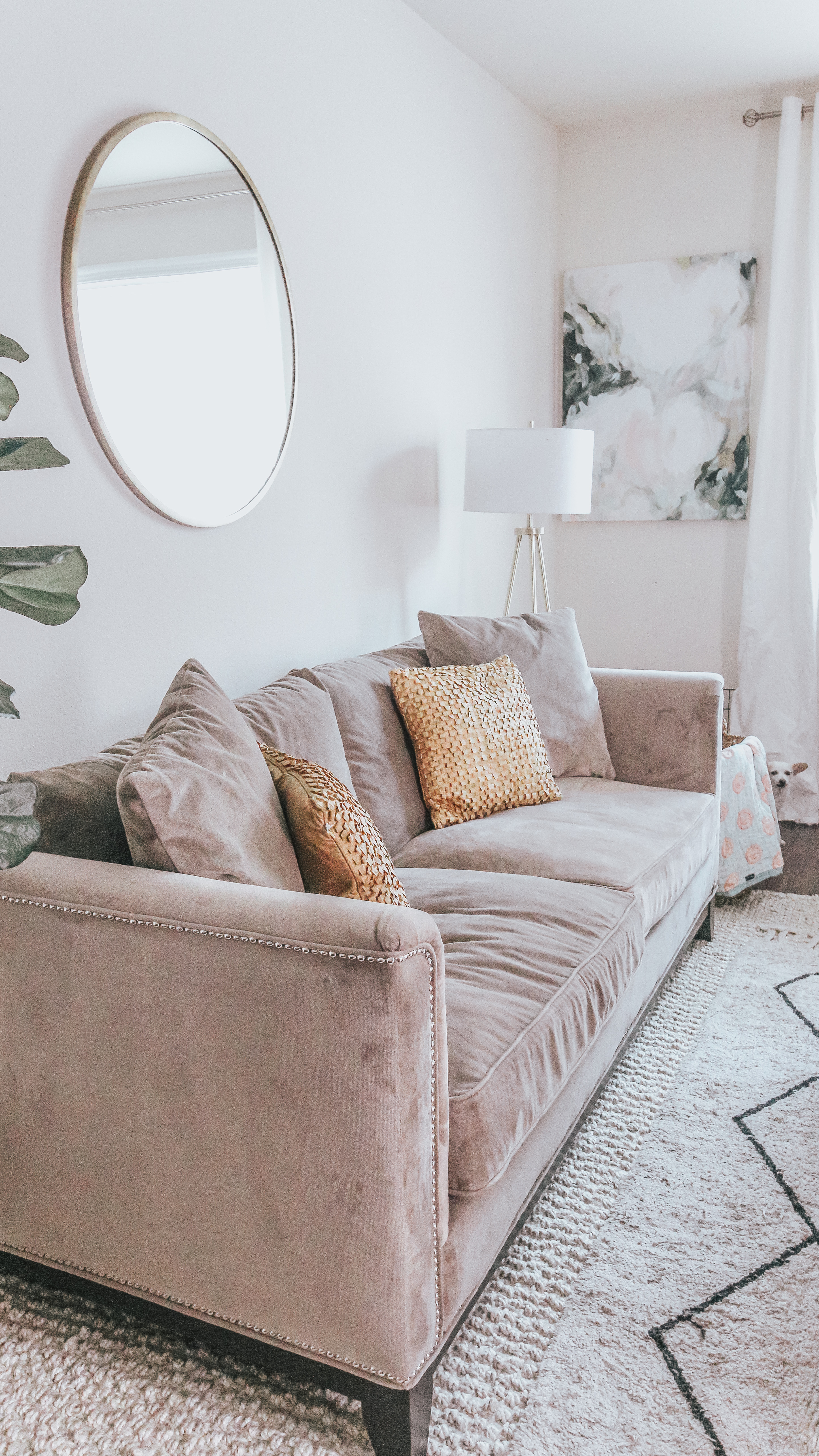 So I went with a Lorena Canal Rug because they are machine washable, just like the one in Cataleya's room. Once I laid it on the ground it really brighten up the space and decided to double layer my rugs. I found a really good deal on our jute rug for the size, because you know rugs can get pricey quick. Besides rugs they have a ton of other decor items and I scooped up some washable baskets that I throw all of Cataleya's shoes in.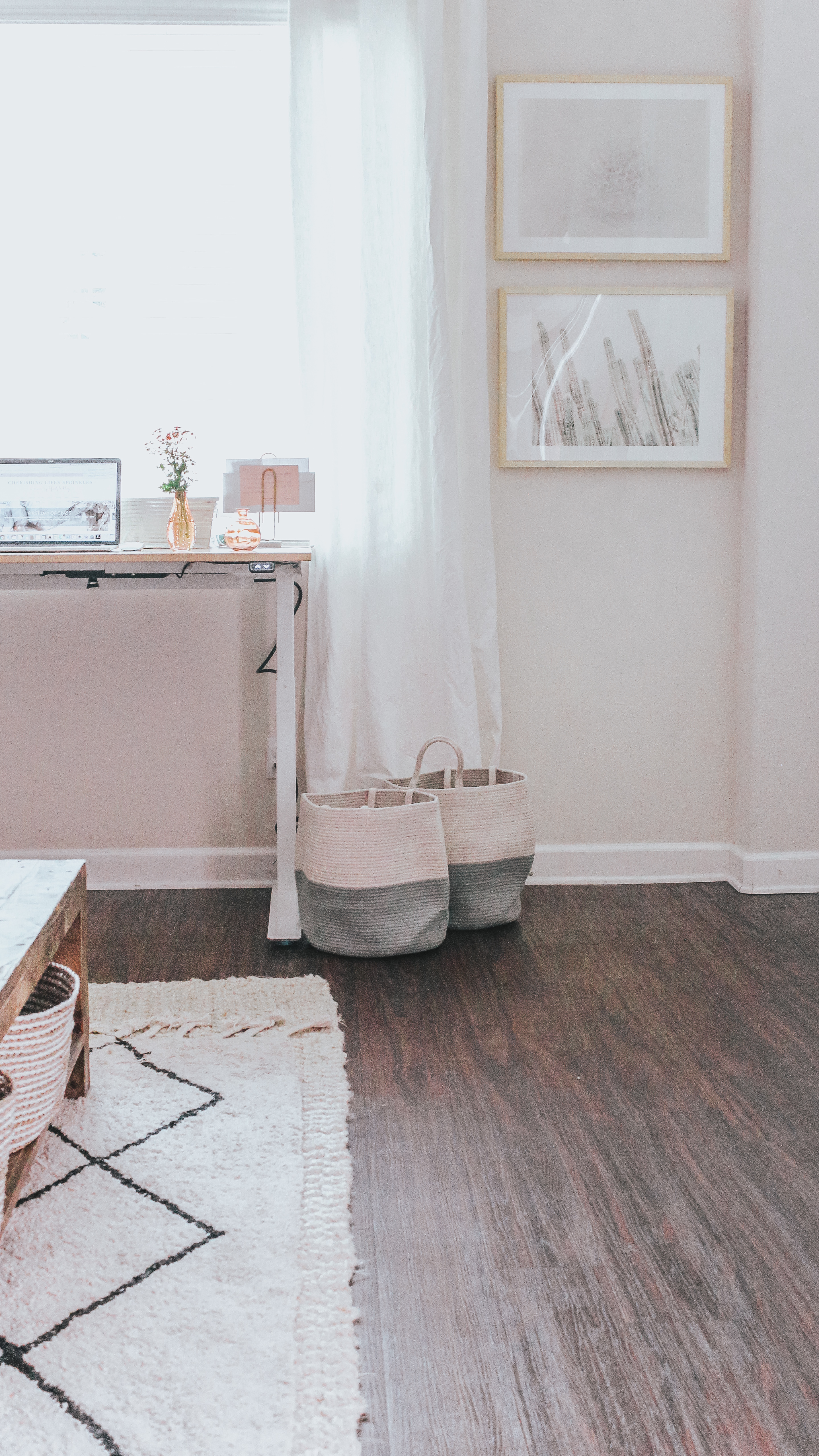 Next thing on my list that I kept avoiding was a desk. During the early morning and late night I'm upstairs in Jezriel's office using his, but during the day we works in his office and I found myself  at the dining table. Since I wear Enzo a lot, he really prefers me standing so it was always challenging standing while typing on my computer that was on the dinning table.
Jezriel always had a standing desk and I love it, so finally treated myself to one downstairs and boy has it made a difference!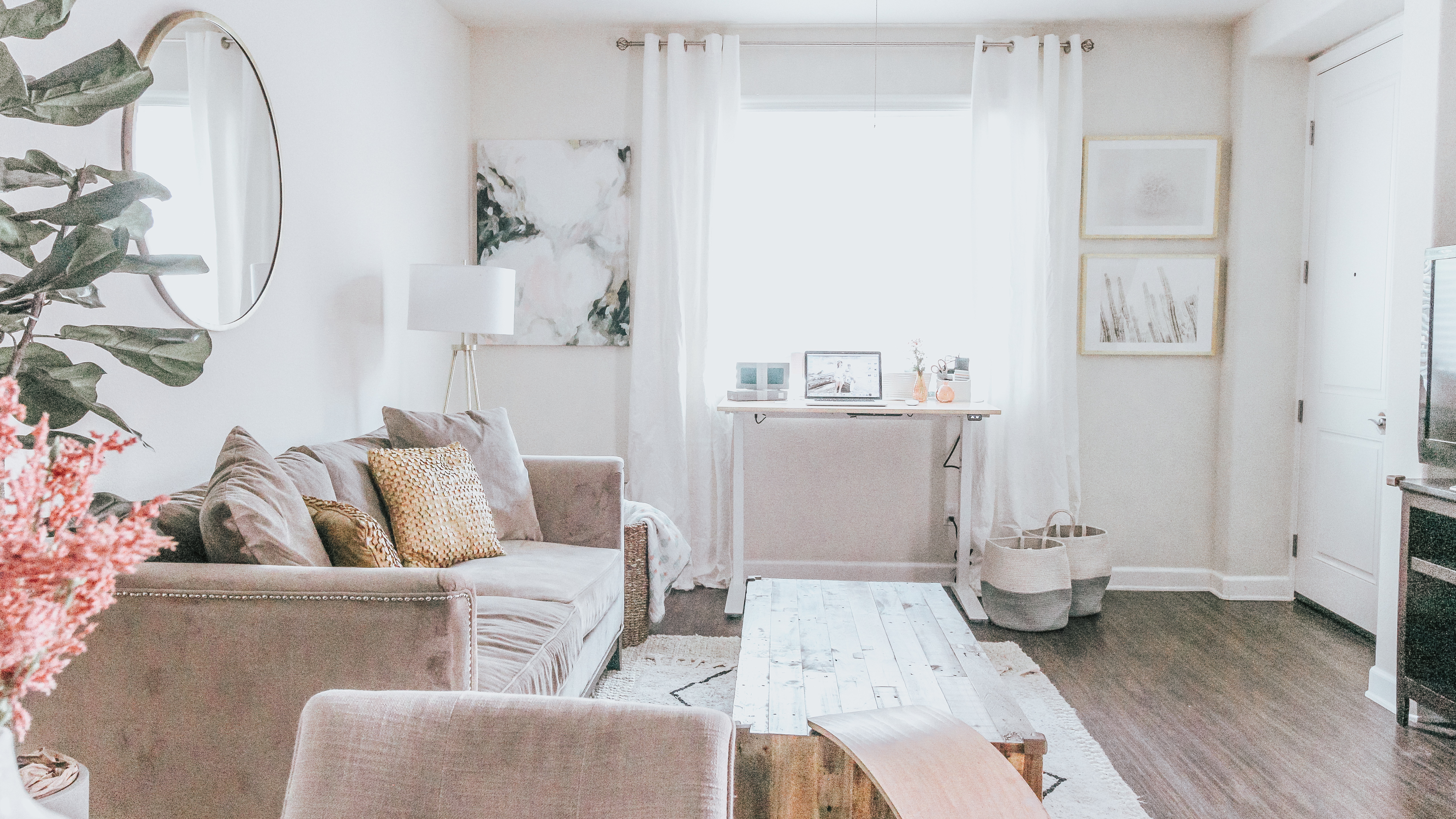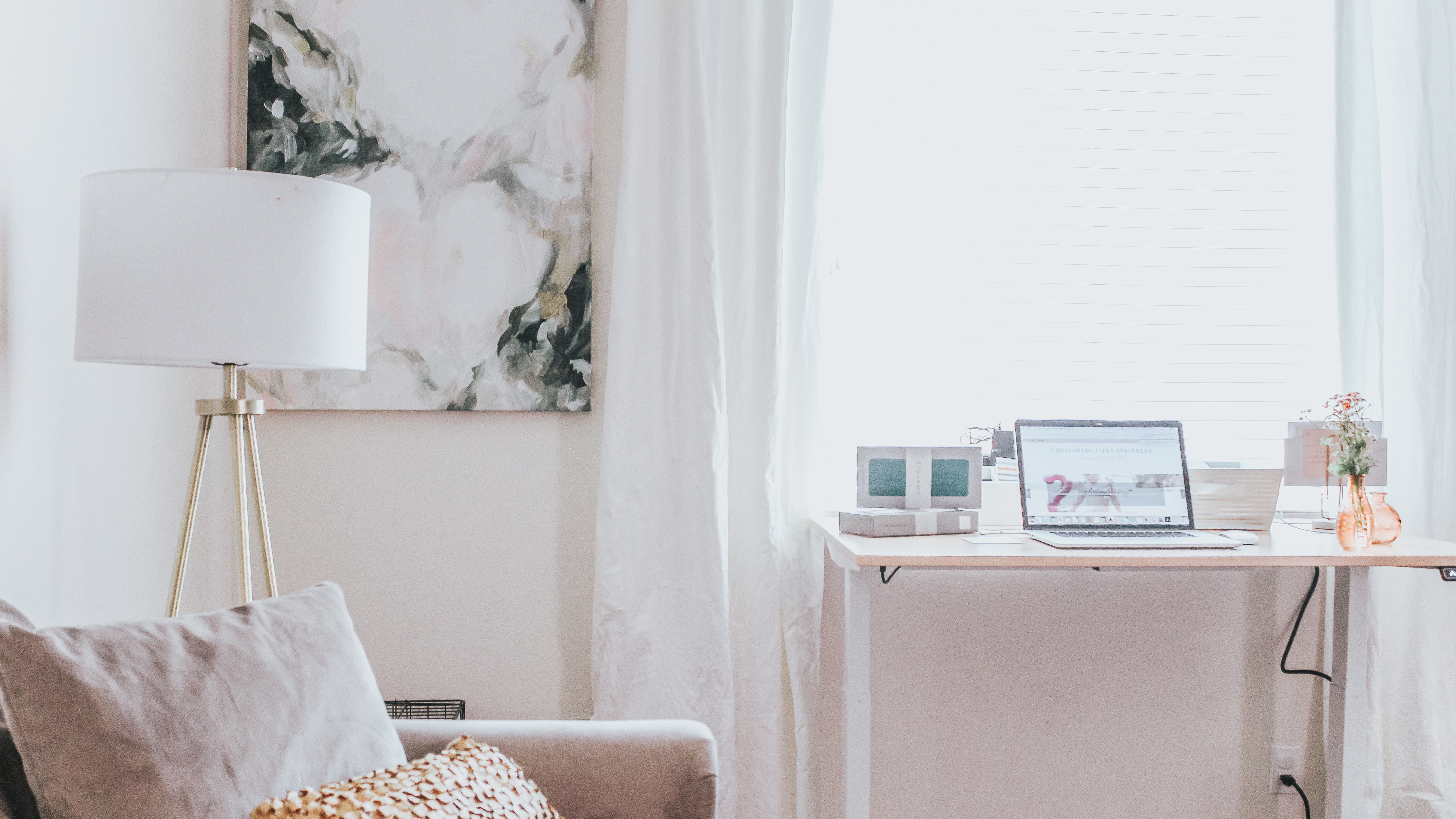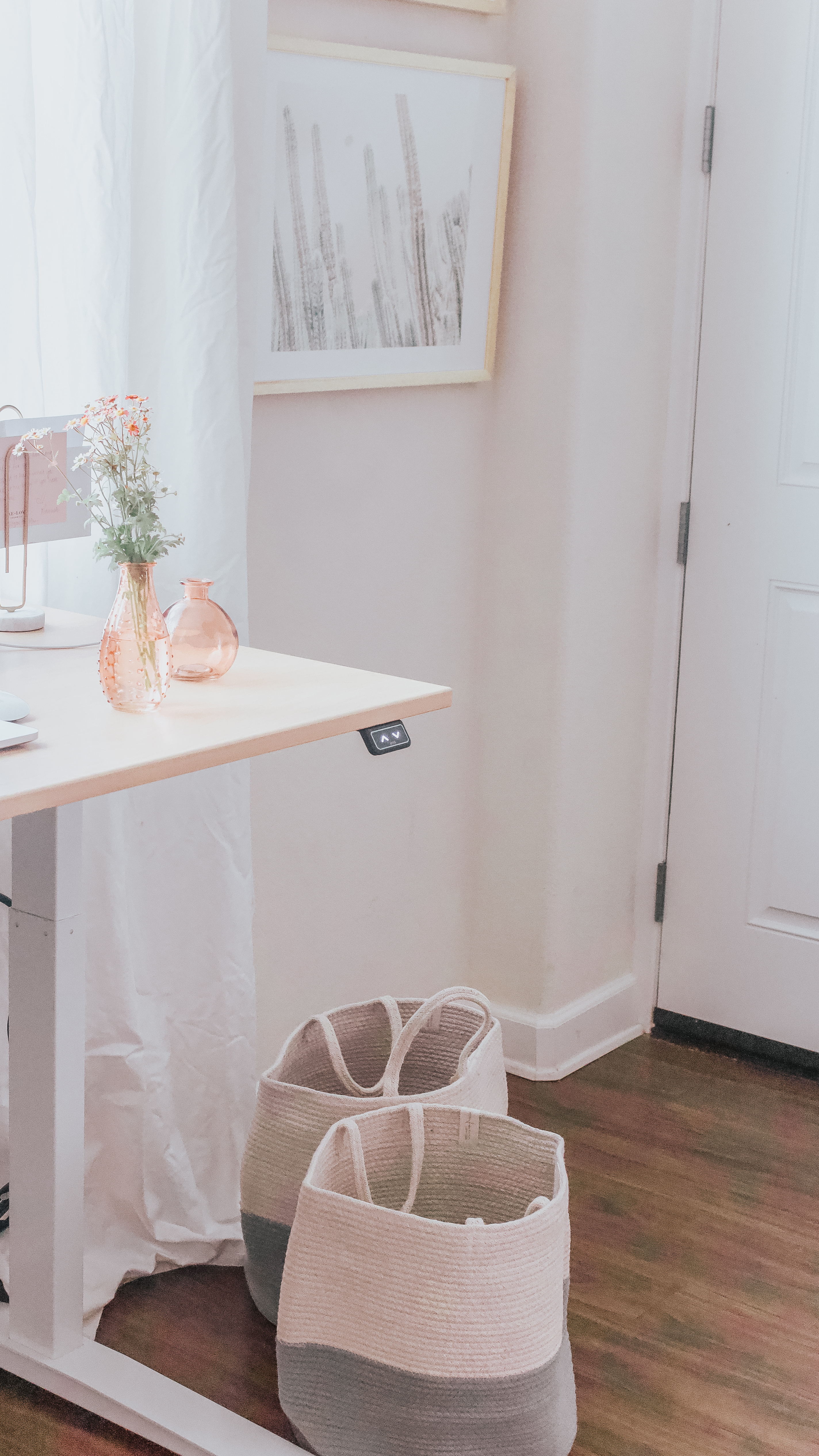 I had to move my artificial fiddle leaf plant that was by the window, because it blocked our beautiful art work that I got from Minted. Did you know they did more than stationary items? I've used them a ton for our holiday cards, Enzo's birth announcements, etc. and decided to display their art work in our home. I went with a canvas and framed pieces ( Sea Urchin + Desert Romance) to flank our window.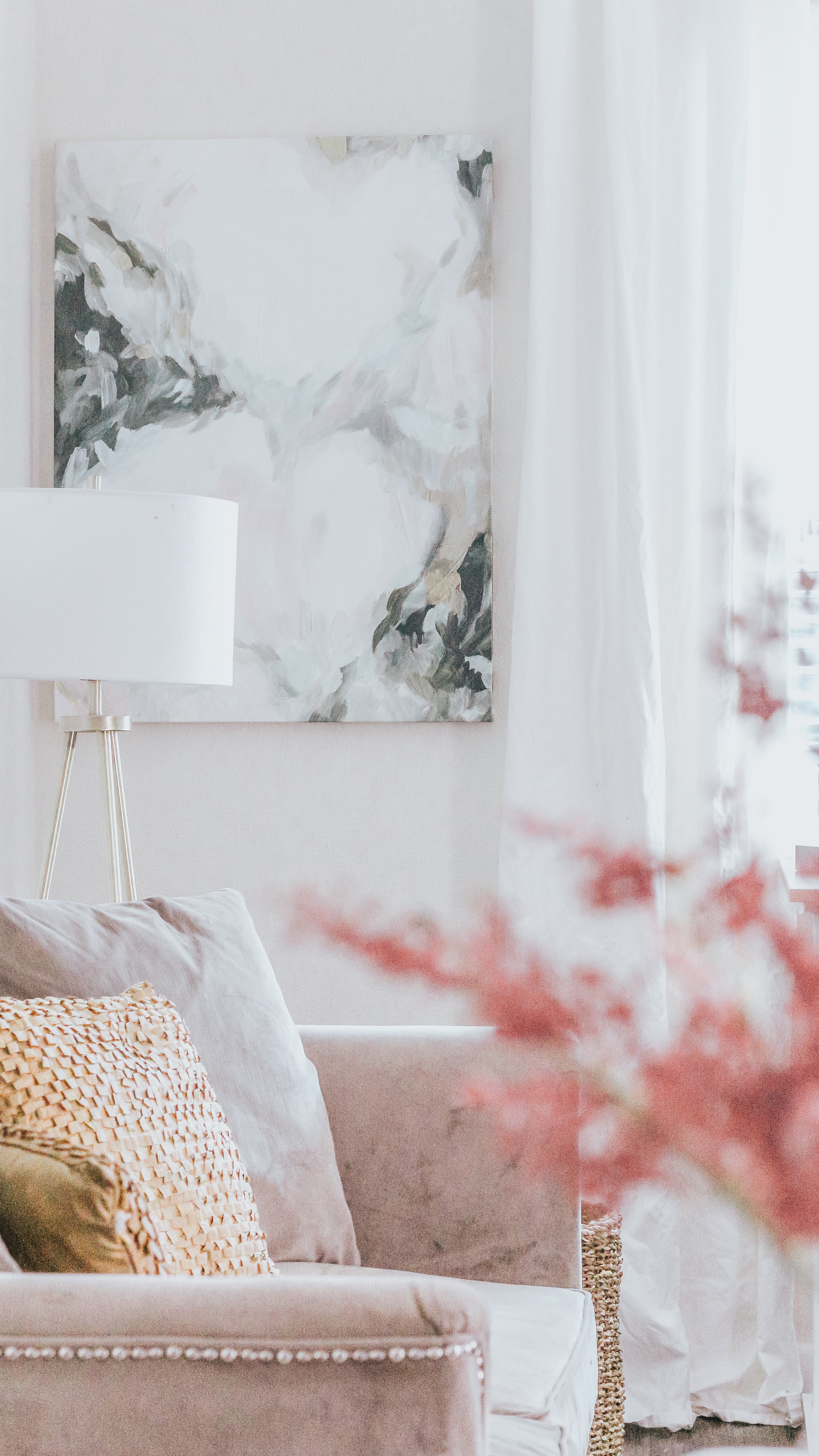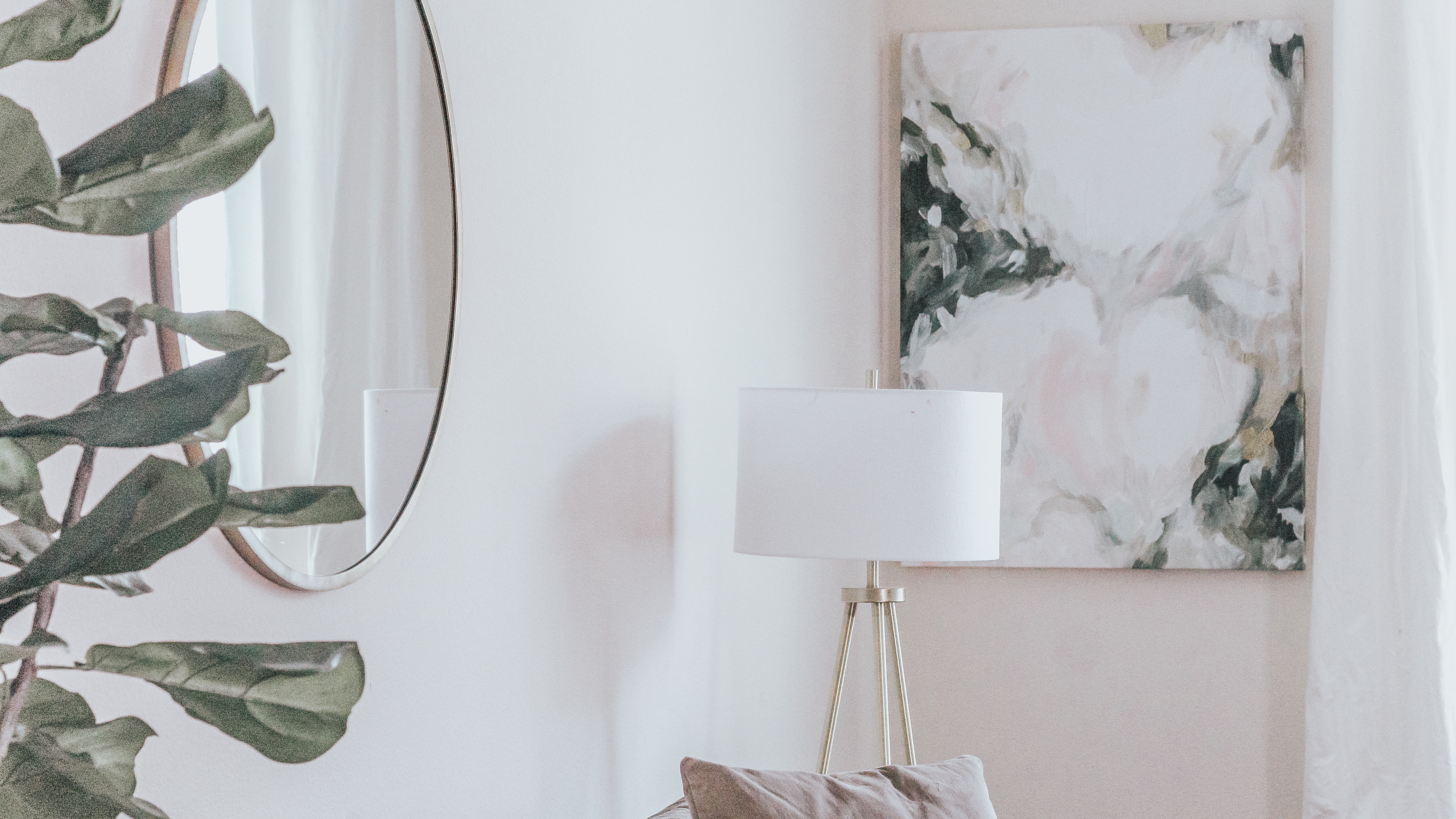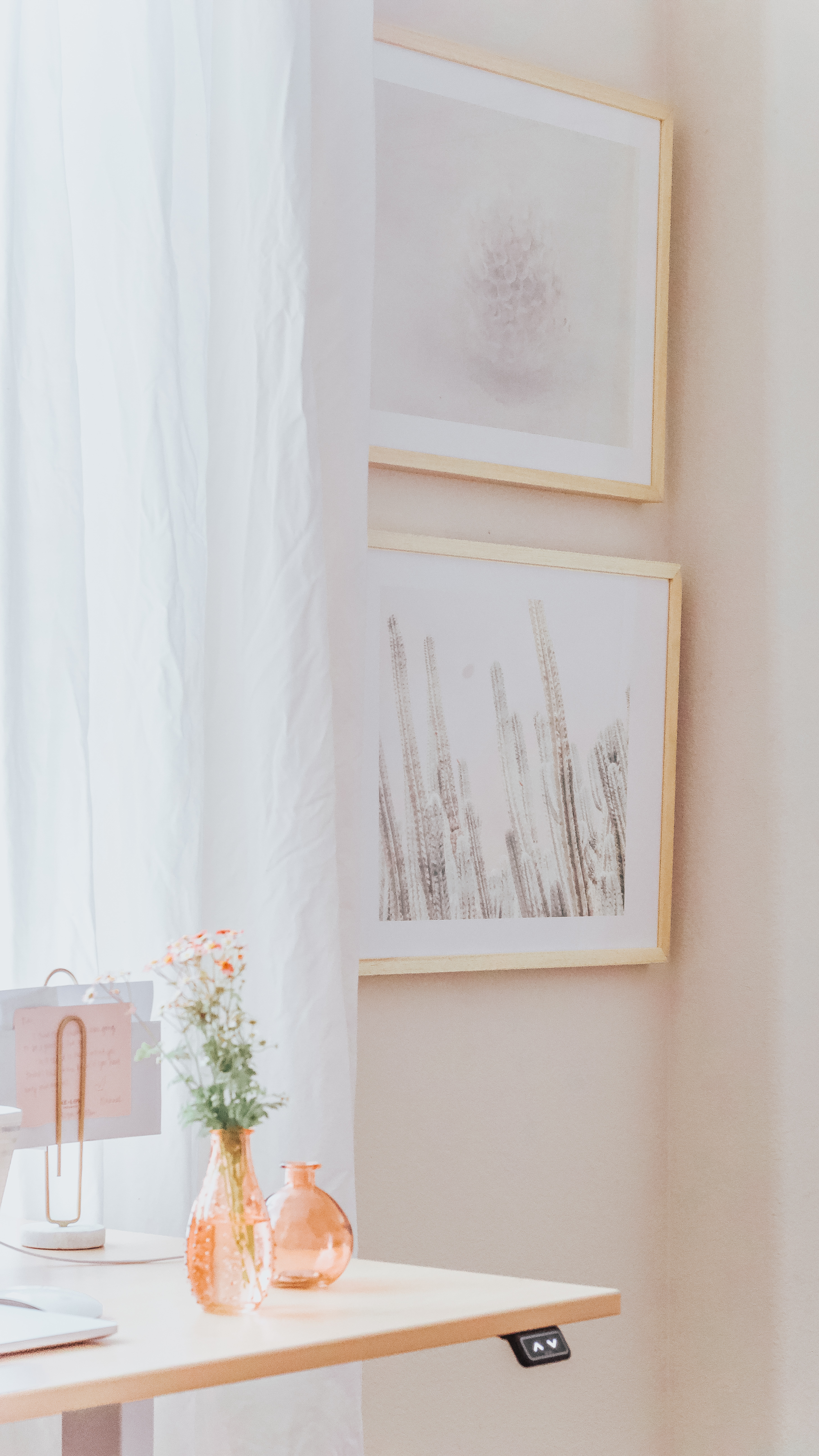 Another tip to brighten any space is to add a mirror so any natural light that comes in will bounce off the walls. I have to say it took me a while to find the mirror I wanted that was big enough, but I found ours at World Market, and used a lot of my rewards to pay for it.
Now as you all know I have no green thumb, but Cataleya has been persistent on getting fresh flowers from our farmers market. So I bought these cute tiny glass vases, so I can place her flowers in, I should be able to handle that right?
Well I think its finally safe to say the style of our home is a Modern Eclectic. I always avoided categorizing our style and just left it as earthy tones, because as a designer I was always switched it up.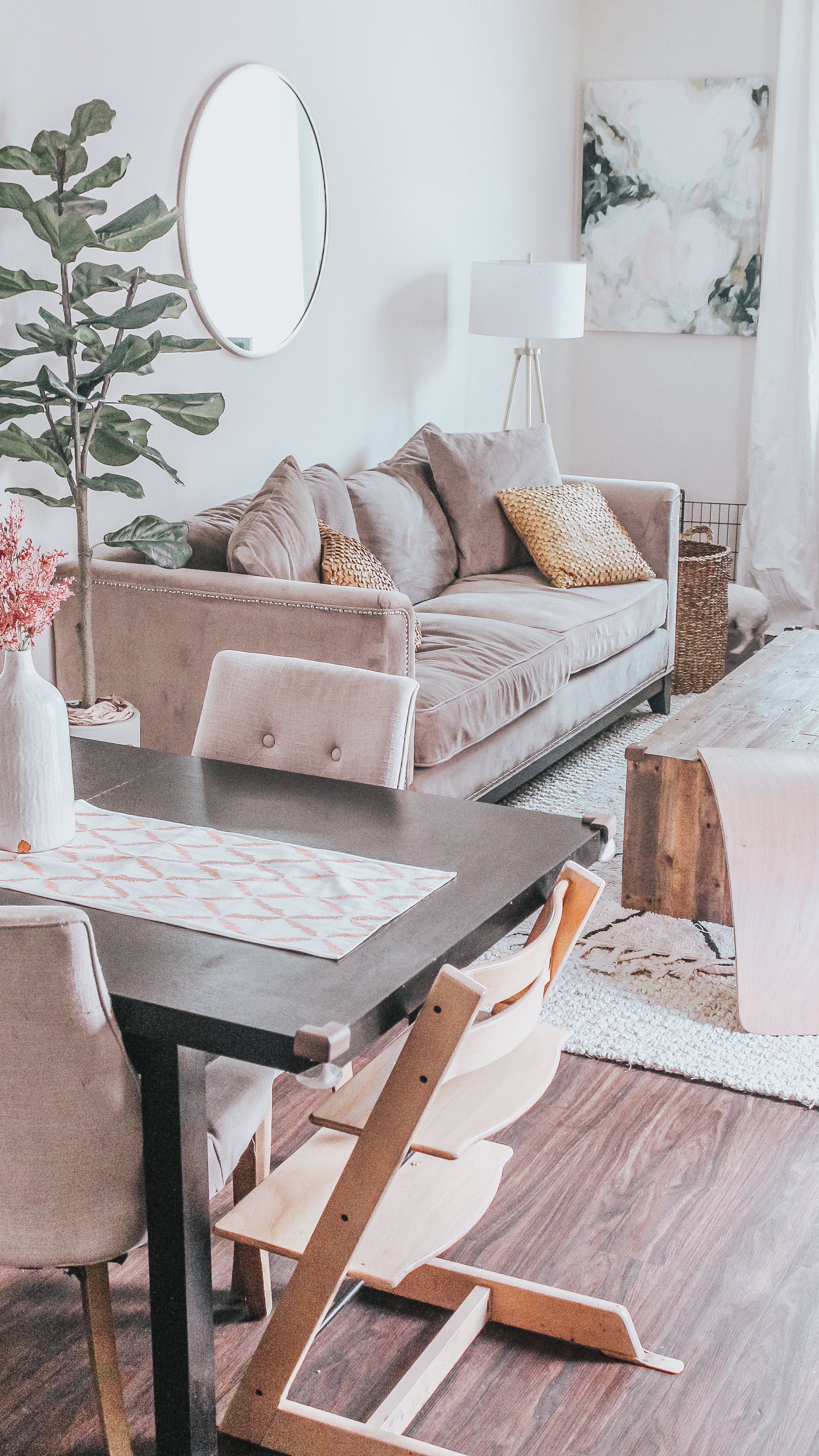 I've went ahead and linked up our items as much as I could. Let me know if I missed something your interested in. Enjoy!
Instagram //Facebook // Twitter // Pinterest

Disclosure: Cherishing Life's Sprinkles is a participant in the Amazon Services LLC Associates Program, an affiliate advertising program designed to provide a means for sites to earn advertising fees by advertising and linking to Amazon properties including Amazon.com.
This post may contain affiliate links that earn me a small commission, at no additional cost to you. I only recommend products I use and love.