I desperately needed to find a better solution to Cataleya headbands. I've embarrassedly just shoved them in a zip lock baggie for quite some time.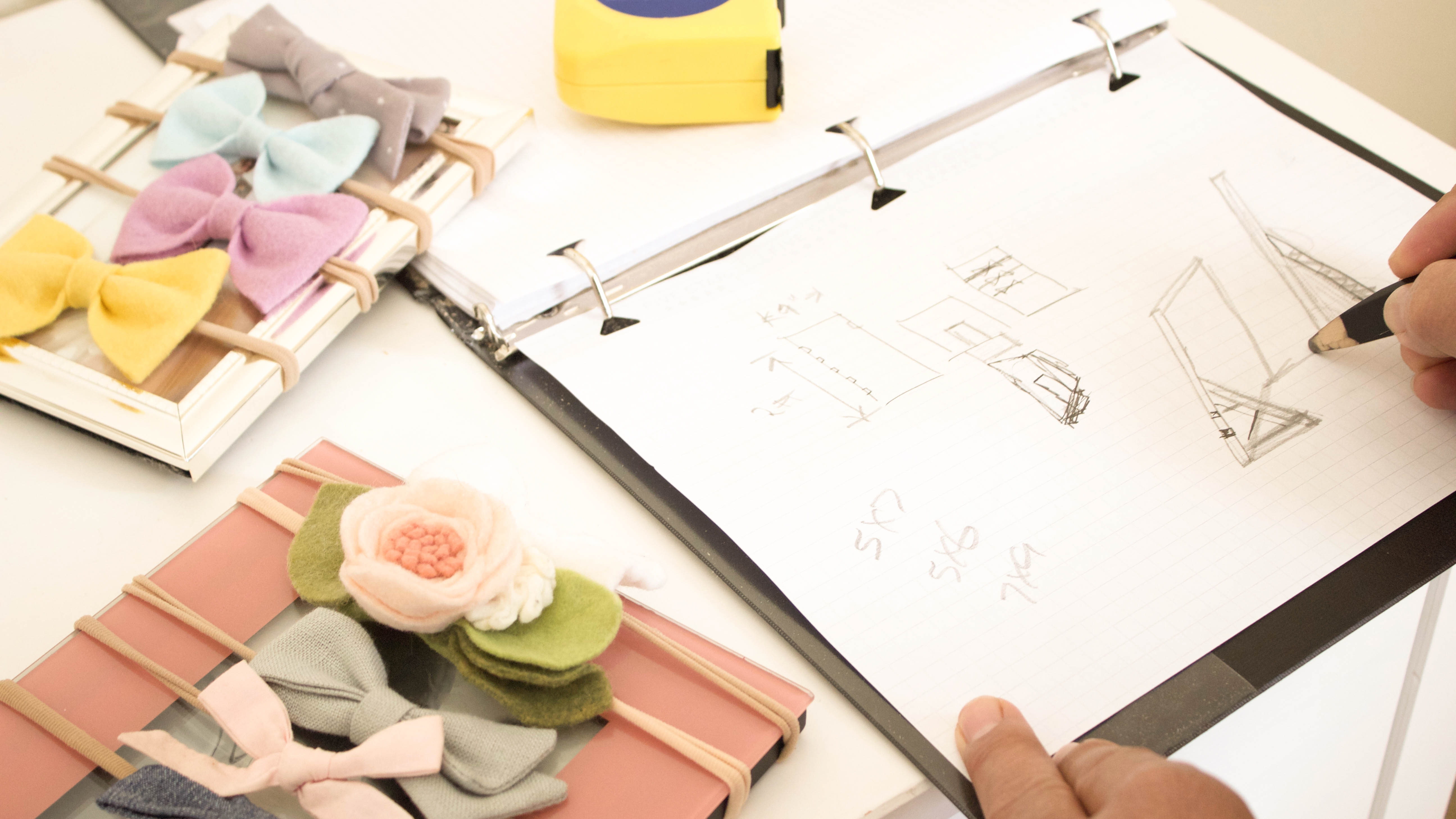 That habit got me so lazy putting them on her, because I didn't want to dig them up. For months I've procrastinated finding or having my dad make something to some how display them.  You know I just couldn't find what I was looking for even though I didn't know what I had in mind.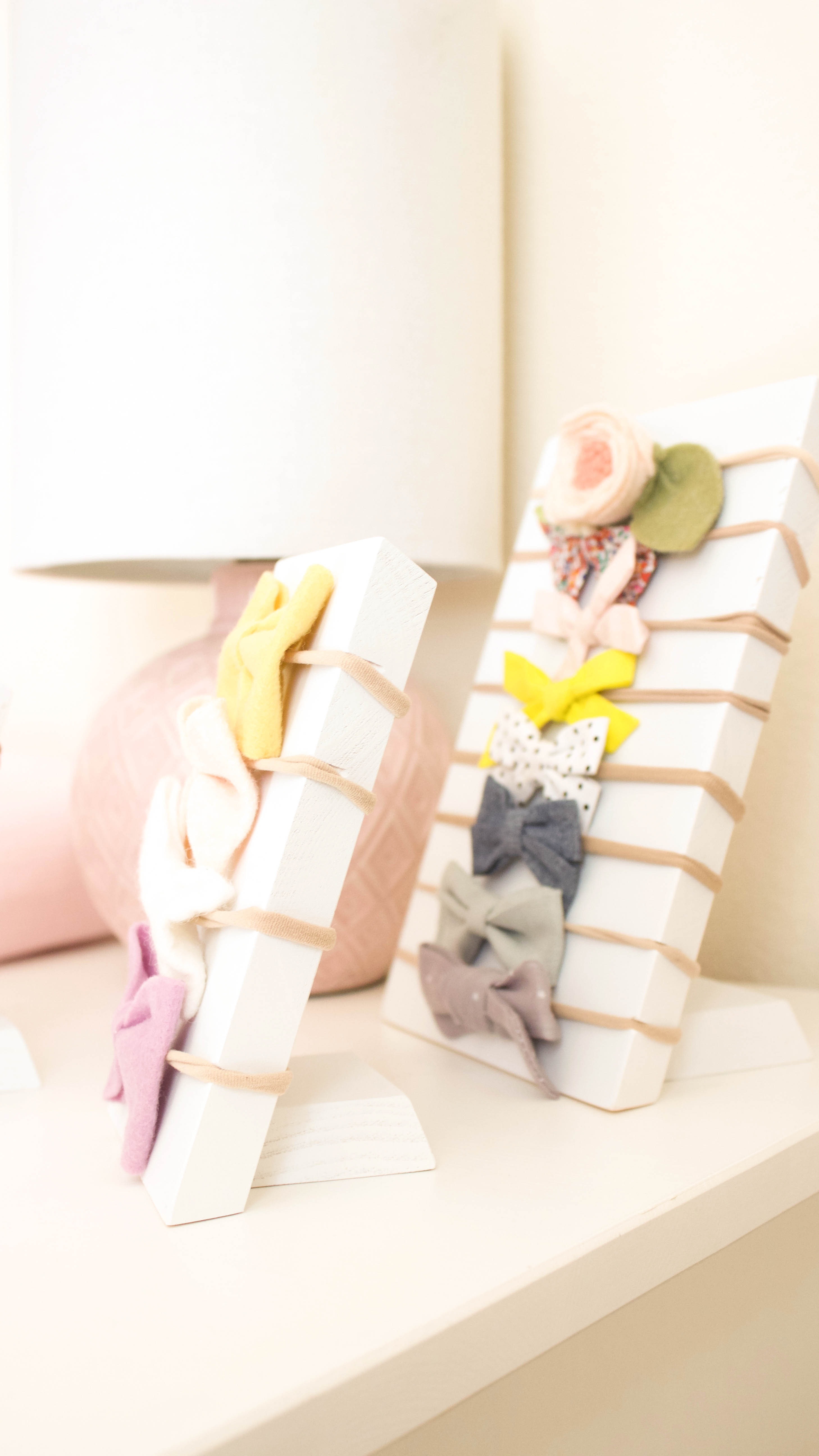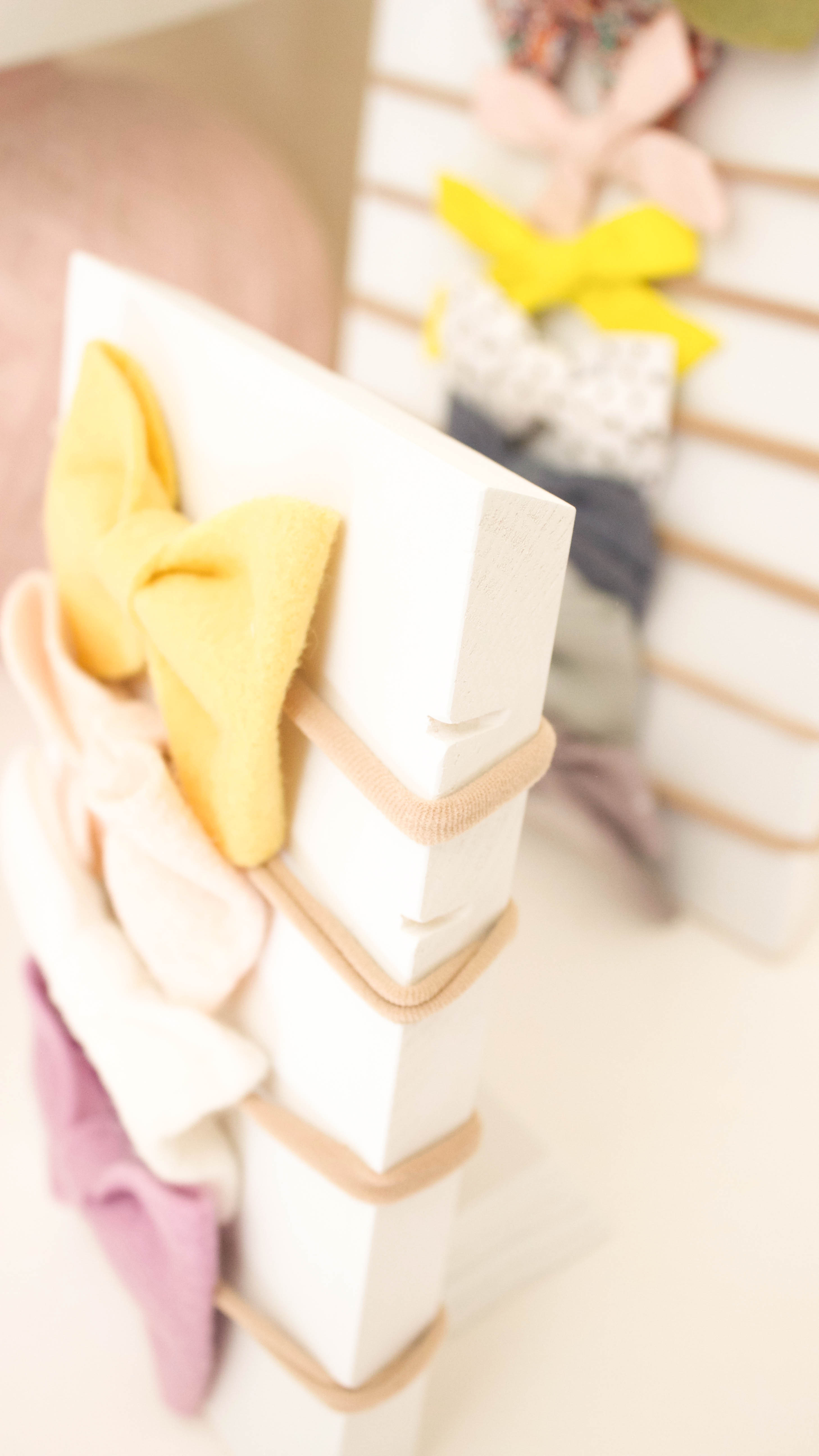 On Pinterest their were beautiful ideas I was eyeing, but it just didn't fit with the look of her room. Speaking of I'm currently updating it and will be removing her changing pad so I decor items to replace with onto of her dresser.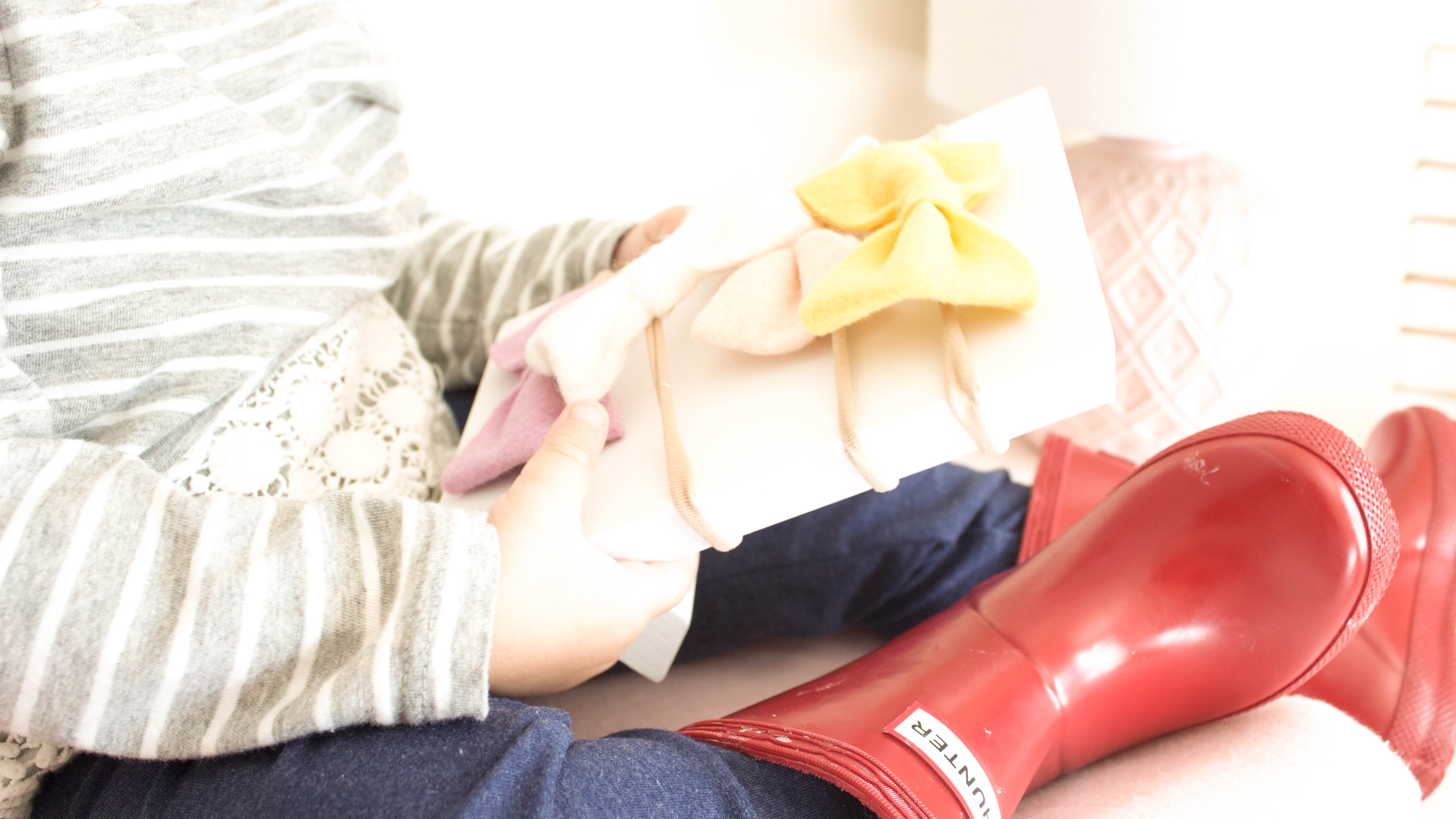 So my dad and I put our heads together, did really quick raw sketches, borrowed Cataleya's illustration books as placeholders. Before you knew it we were already buying the wood and having the paint to dry.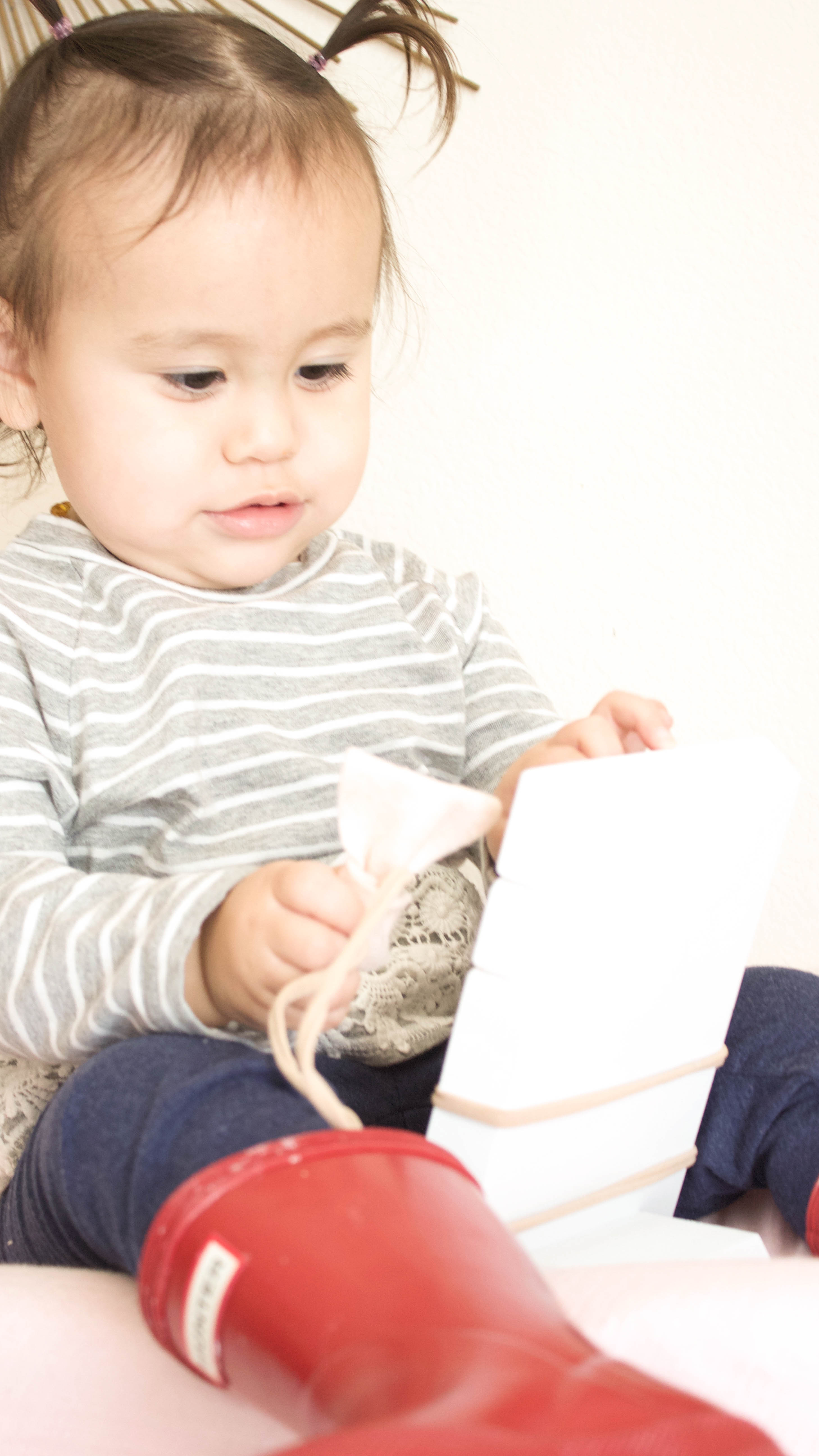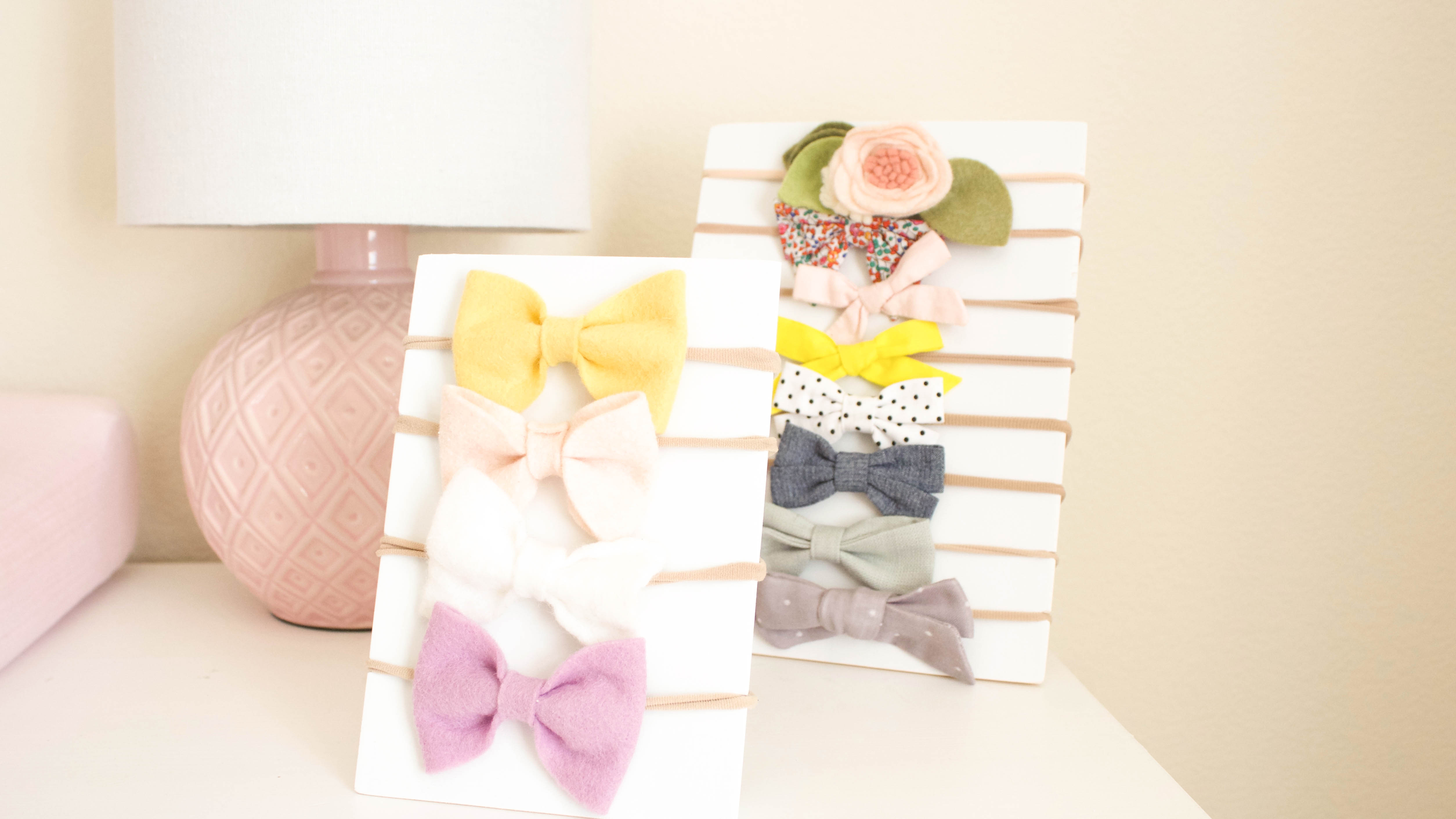 Now I just need to update her bows and get a more variety. I would love to know how you display your children's accessories?
Instagram //Facebook // Twitter // Pinterest
Disclosure: Cherishing Life's Sprinkles is a participant in the Amazon Services LLC Associates Program, an affiliate advertising program designed to provide a means for sites to earn advertising fees by advertising and linking to Amazon properties including Amazon.com.
This post may contain affiliate links that earn me a small commission, at no additional cost to you. I only recommend products I use and love.