It has been officially about close to 3 months now without a single diaper! All of our part time efforts in Elimination Communication paid off. The transition felt like it was instantly.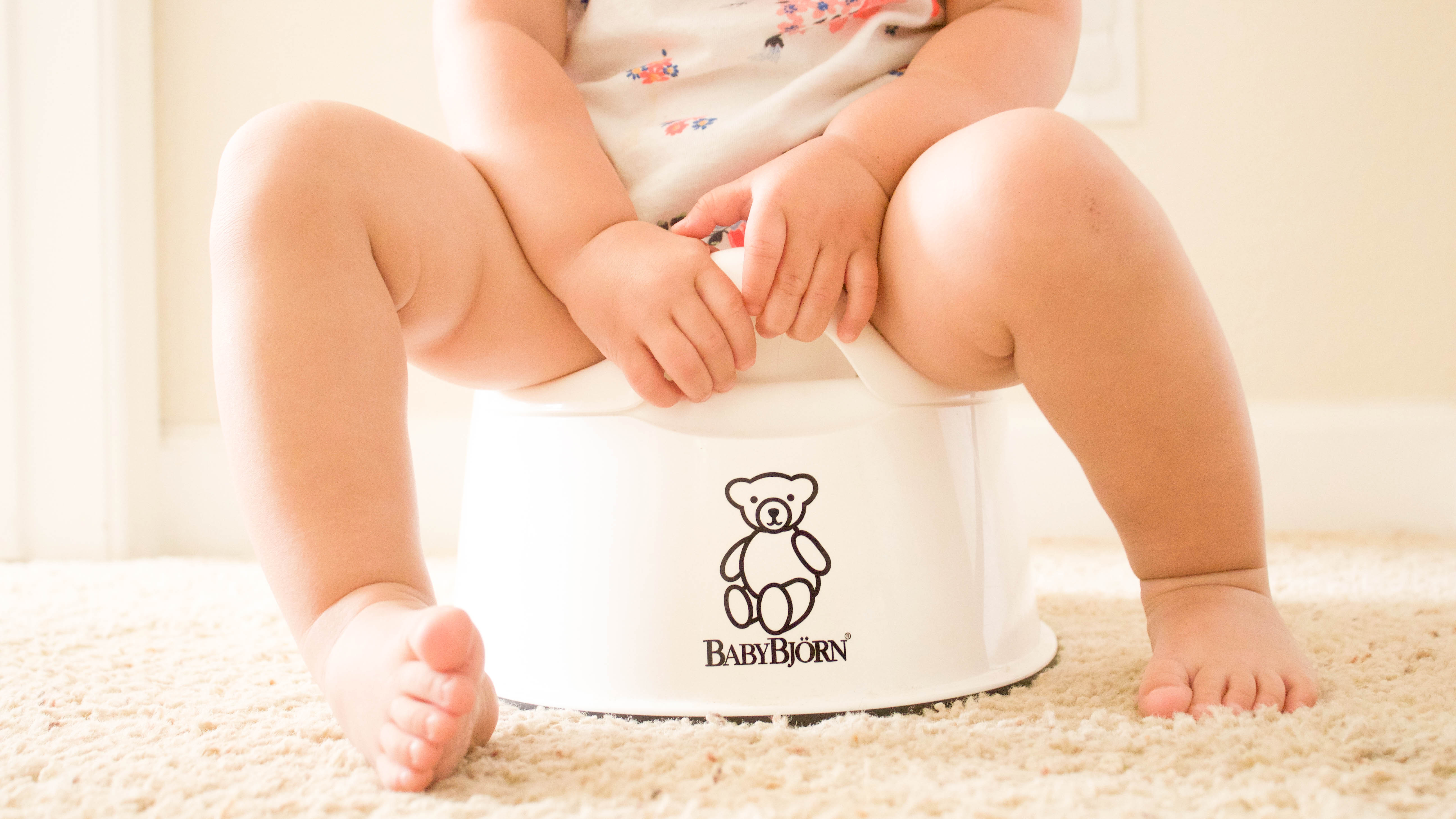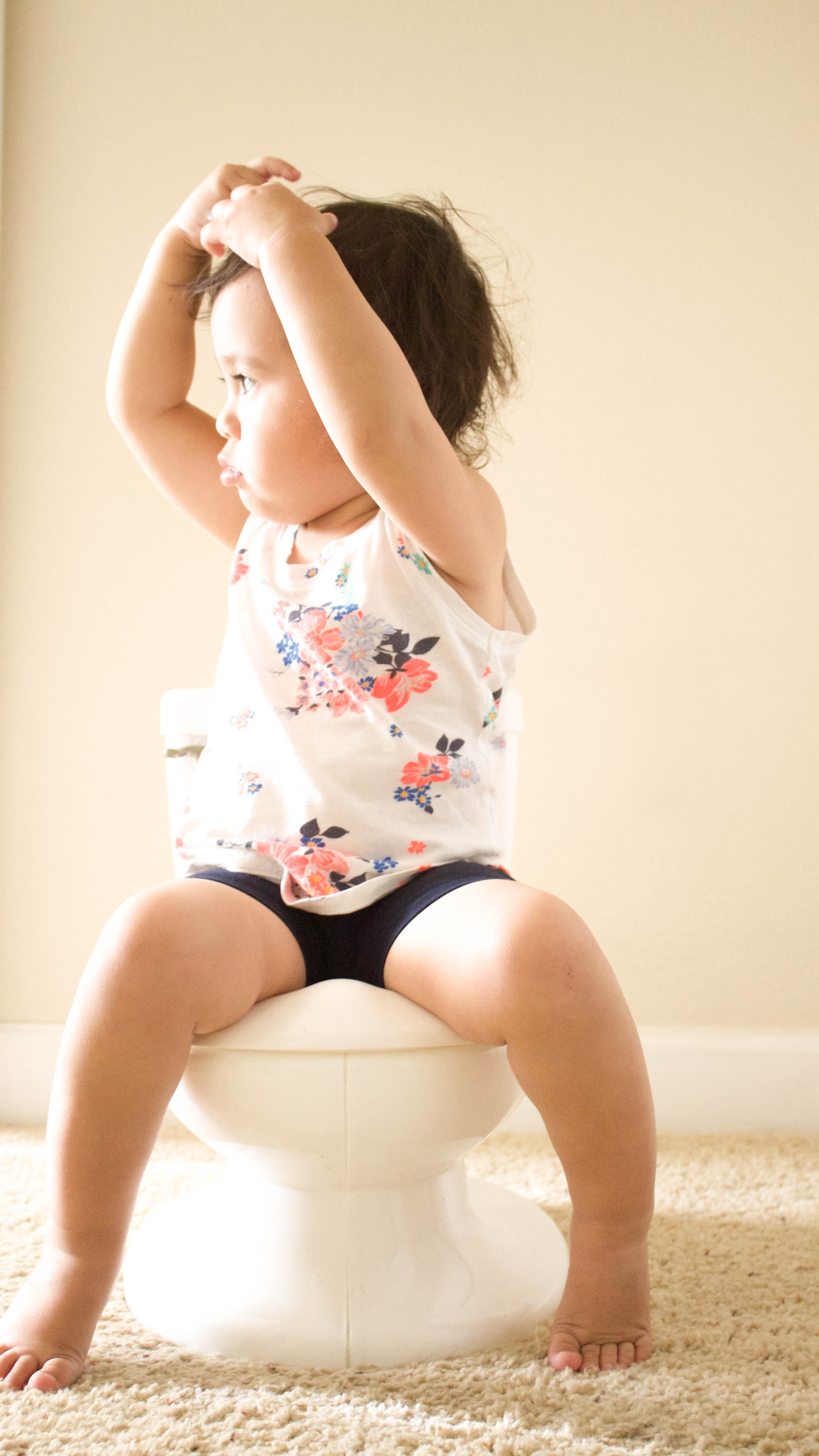 We had a few of those floor potties and one miniature toilet that literally were at every corner, so Cataleya had every opportunity to go. Our first floor does not have carpet so we let her walk around without her diaper. Yes, a lot of accidents, but the best times when she would walk over to her potty and do her thing. Cataleya would get so excited of her independence.

I decided to skip the pull-ups and started to search for organic cotton underwear. Surprisingly I had a really hard time finding the right brand and in her size! The two we liked were from Hanna Andersson and Dott Child.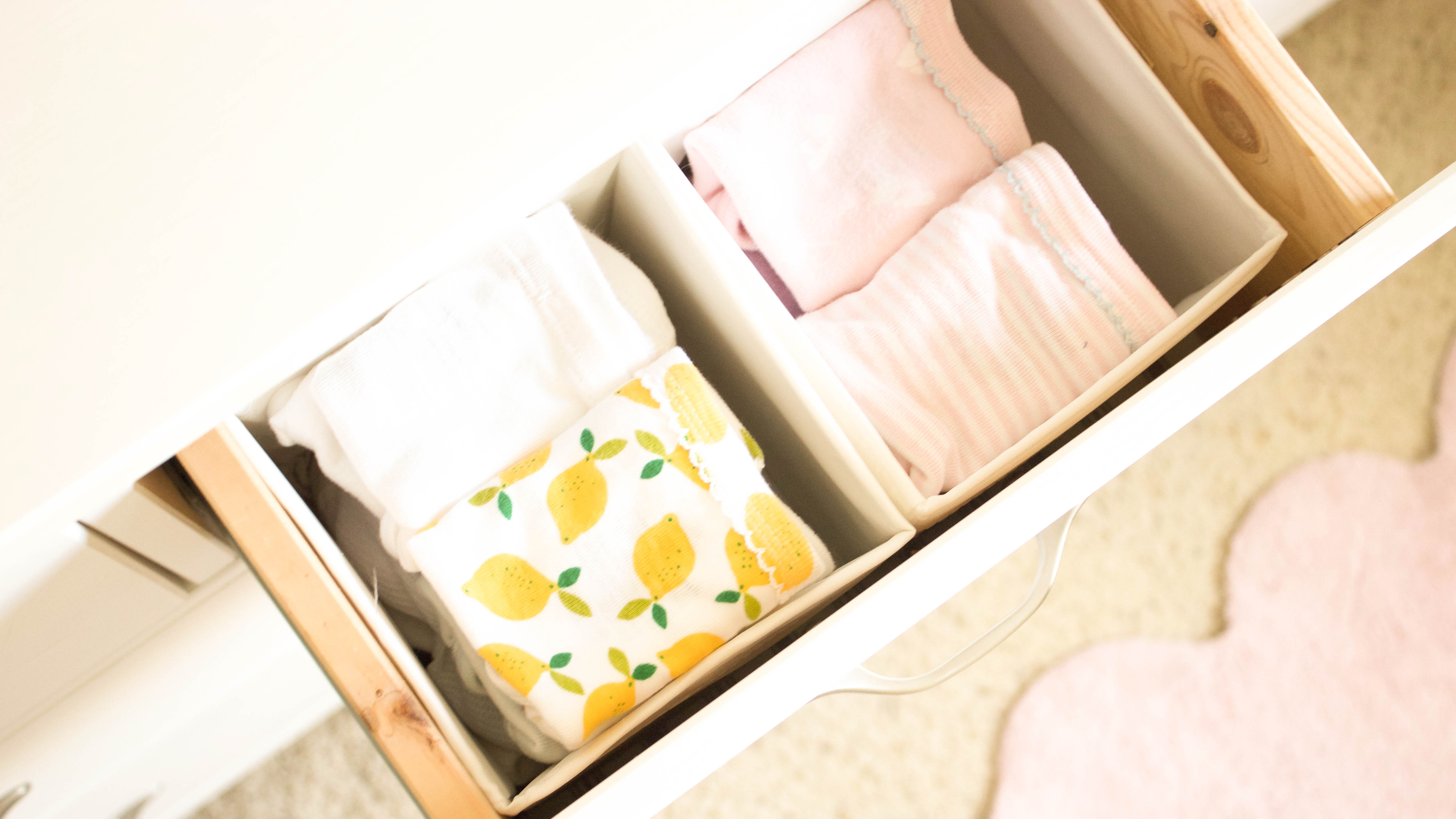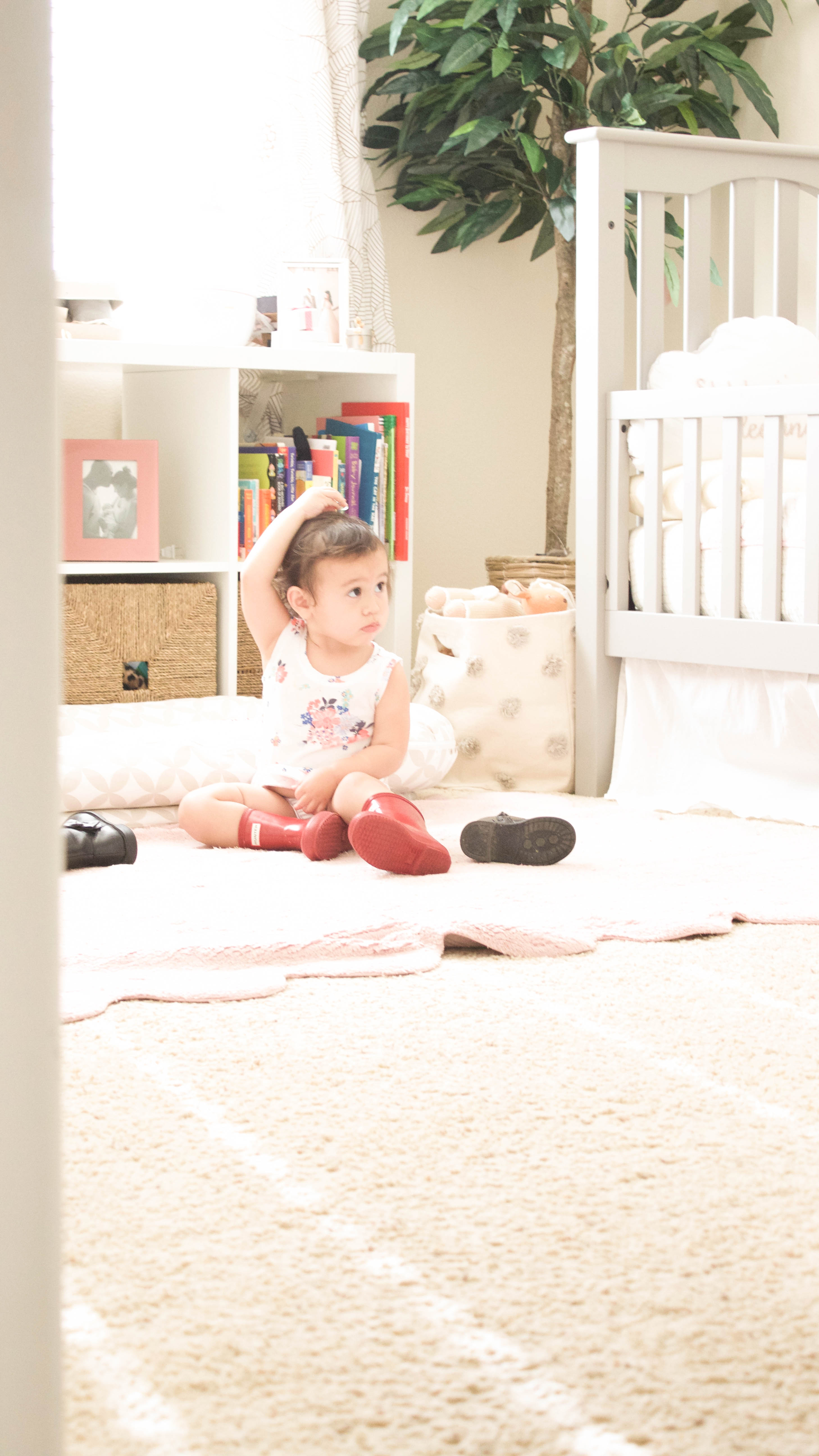 The moment we put Cataleya in her underwear, that was the last time she wore a diaper. Even for how much I wanted to put her in a diaper for those long drives, she just wouldn't let me! I would recommend getting a few pairs, because accidents do happen.

The next transition we seen with Cataleya was wanting to use our toilets verses her's. That was amazing because it made potty time easier at a public spot, however be sure to add extra pit stops into your schedule.
Now we bring a foldable potty seat that I place into my wet bag and toss into our diaper bag or should I say toddler bag now 😜.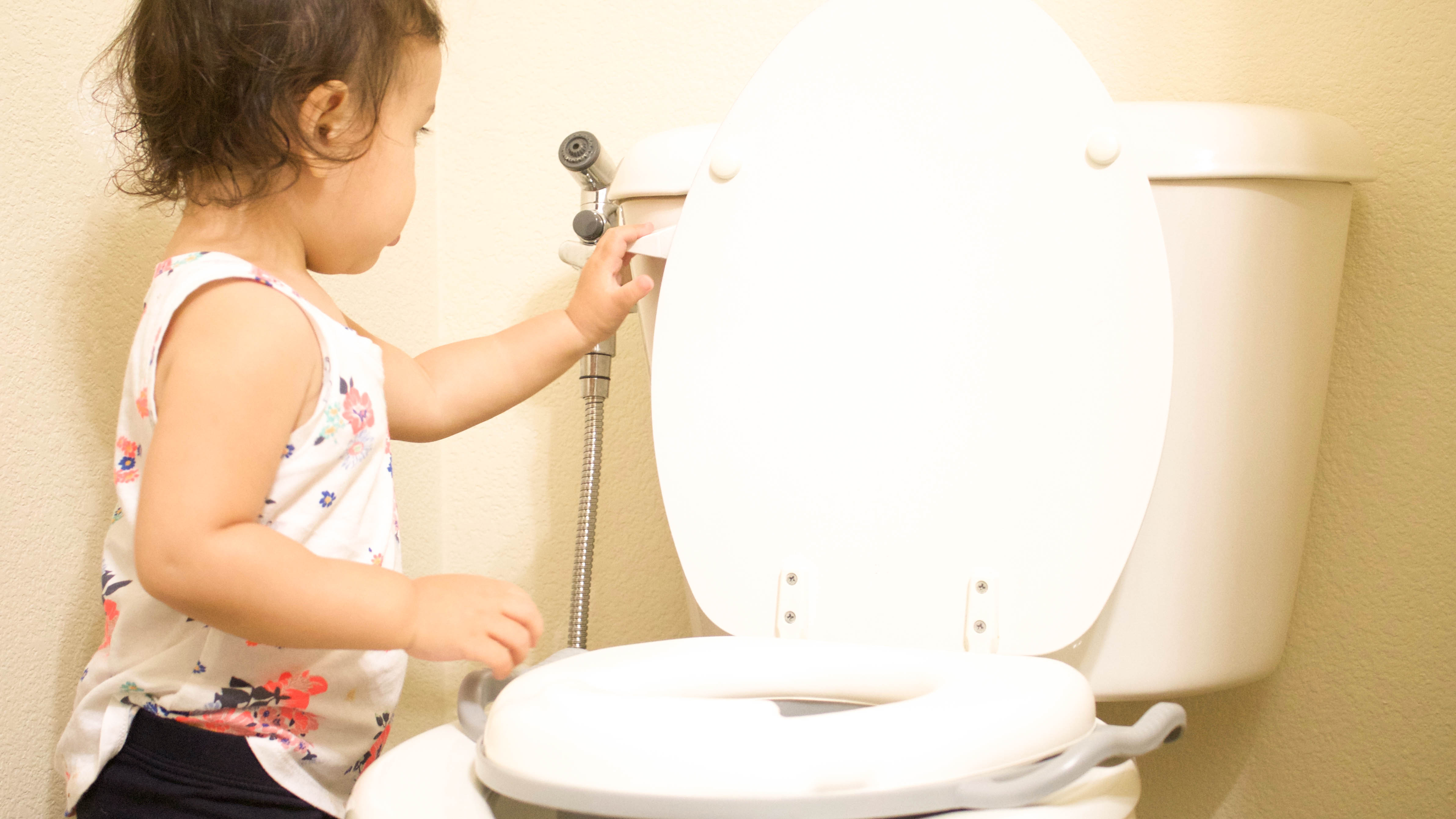 Lastly, for the home we purchased seats for each of our toilets that can be easily removed for us adults to still use. I like this one, because its a neutral color, cushioned and even comes with a removable hook for when its not in use.
Jezriel and I get asked a lot how did we potty train her so early. I'm not sure it's because we started EC early or whether it was on the part time consistently of putting Cataleya on the potty. It was also first thing in the morning or waking up from nap time. But when she caught on it was quick, like overnight she just decided she wasn't using diapers anymore and it caught us off guard.
If you have any questions, feel free to ask and I'll try my best to answer.

Disclosure: Cherishing Life's Sprinkles is a participant in the Amazon Services LLC Associates Program, an affiliate advertising program designed to provide a means for sites to earn advertising fees by advertising and linking to Amazon properties including Amazon.com.
This post may contain affiliate links that earn me a small commission, at no additional cost to you. I only recommend products I use and love.